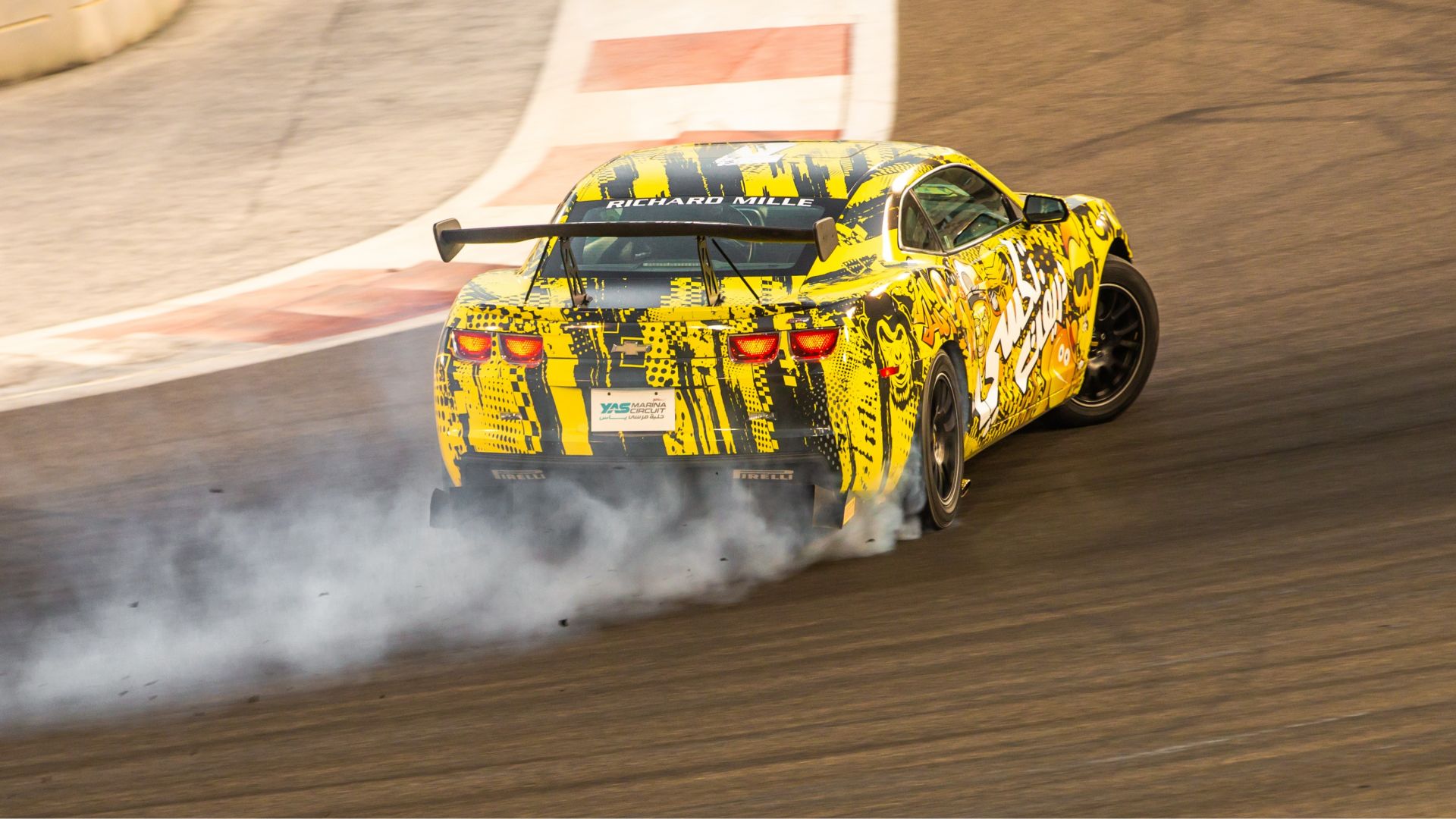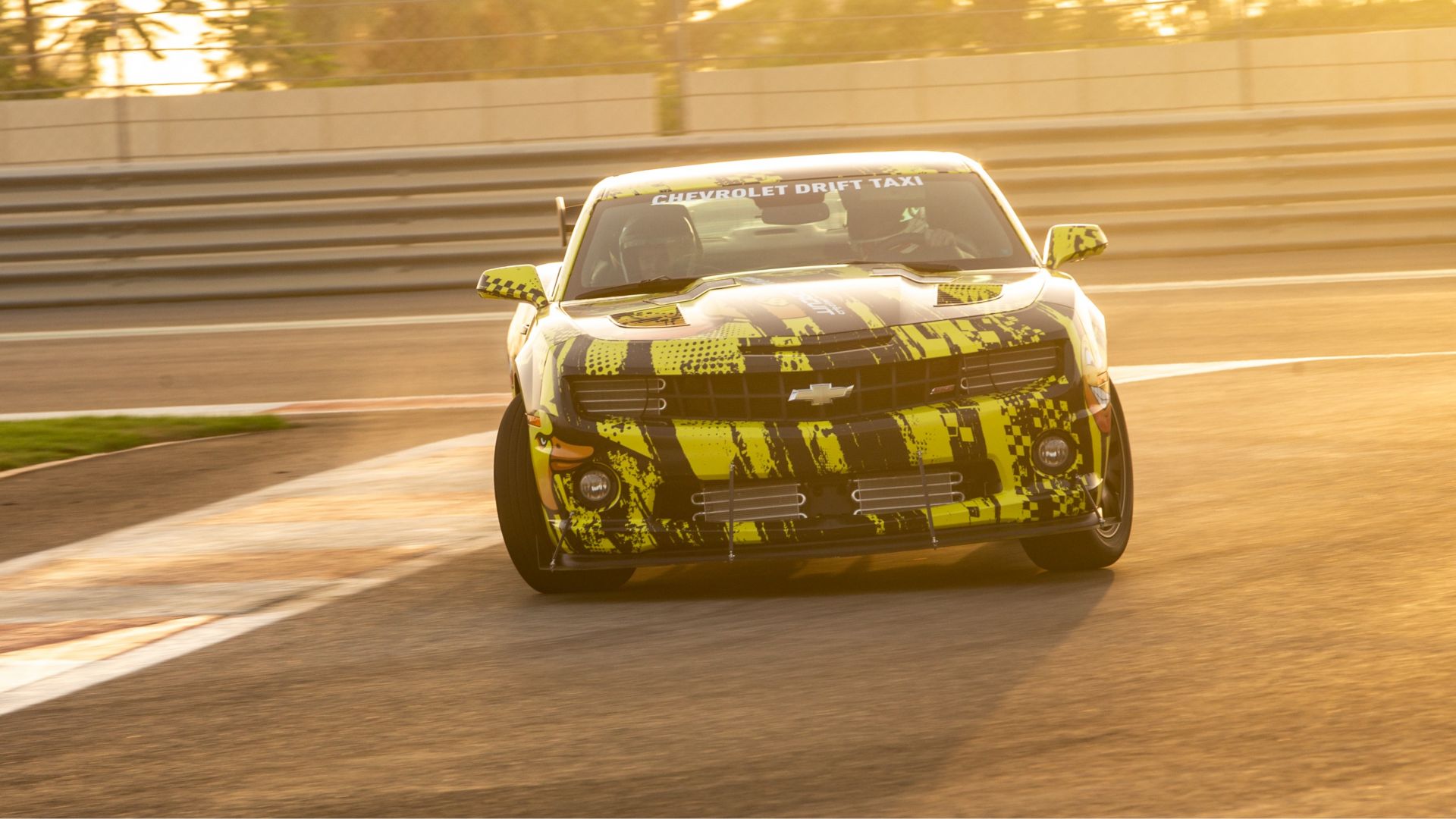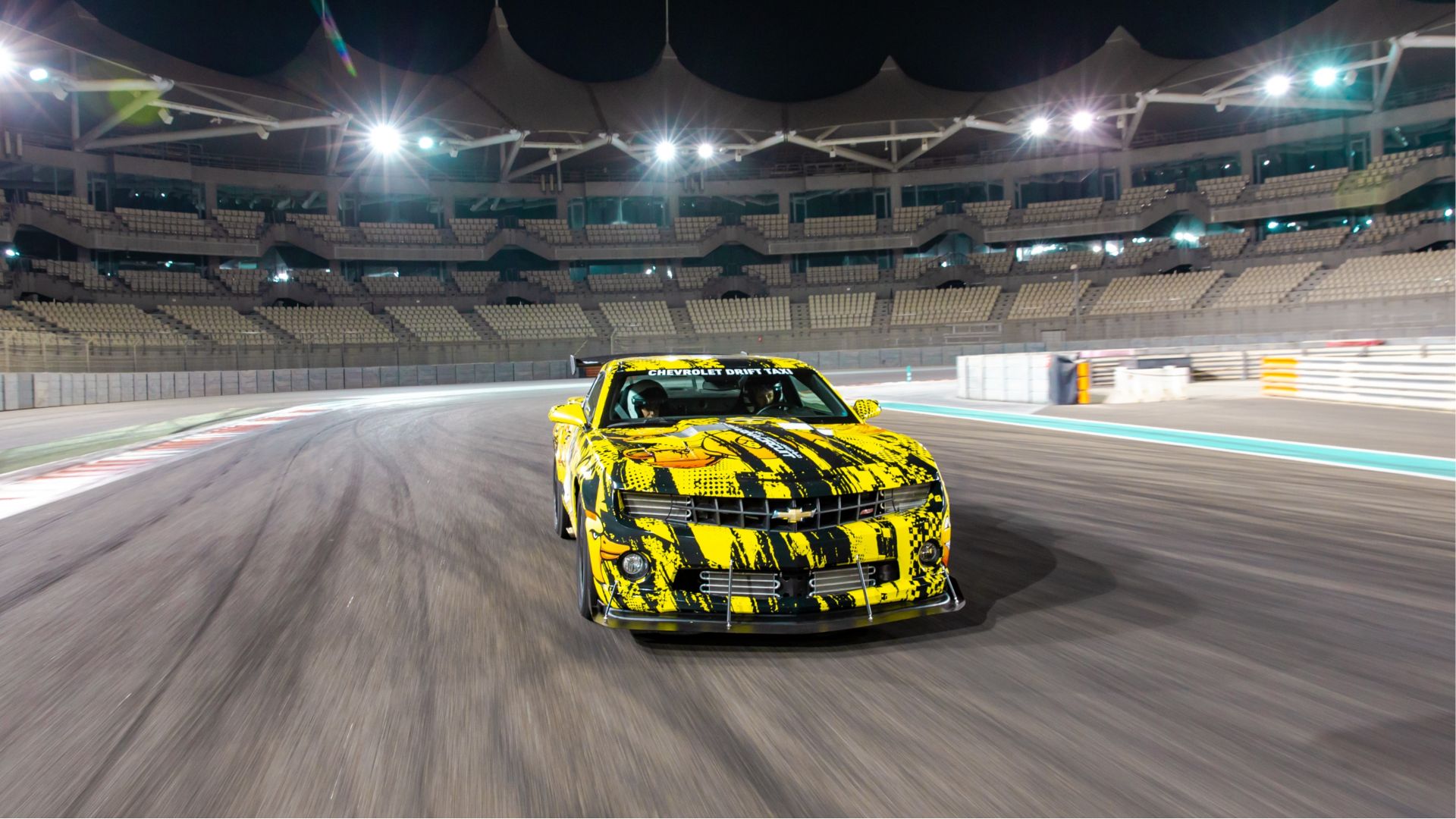 Back to Home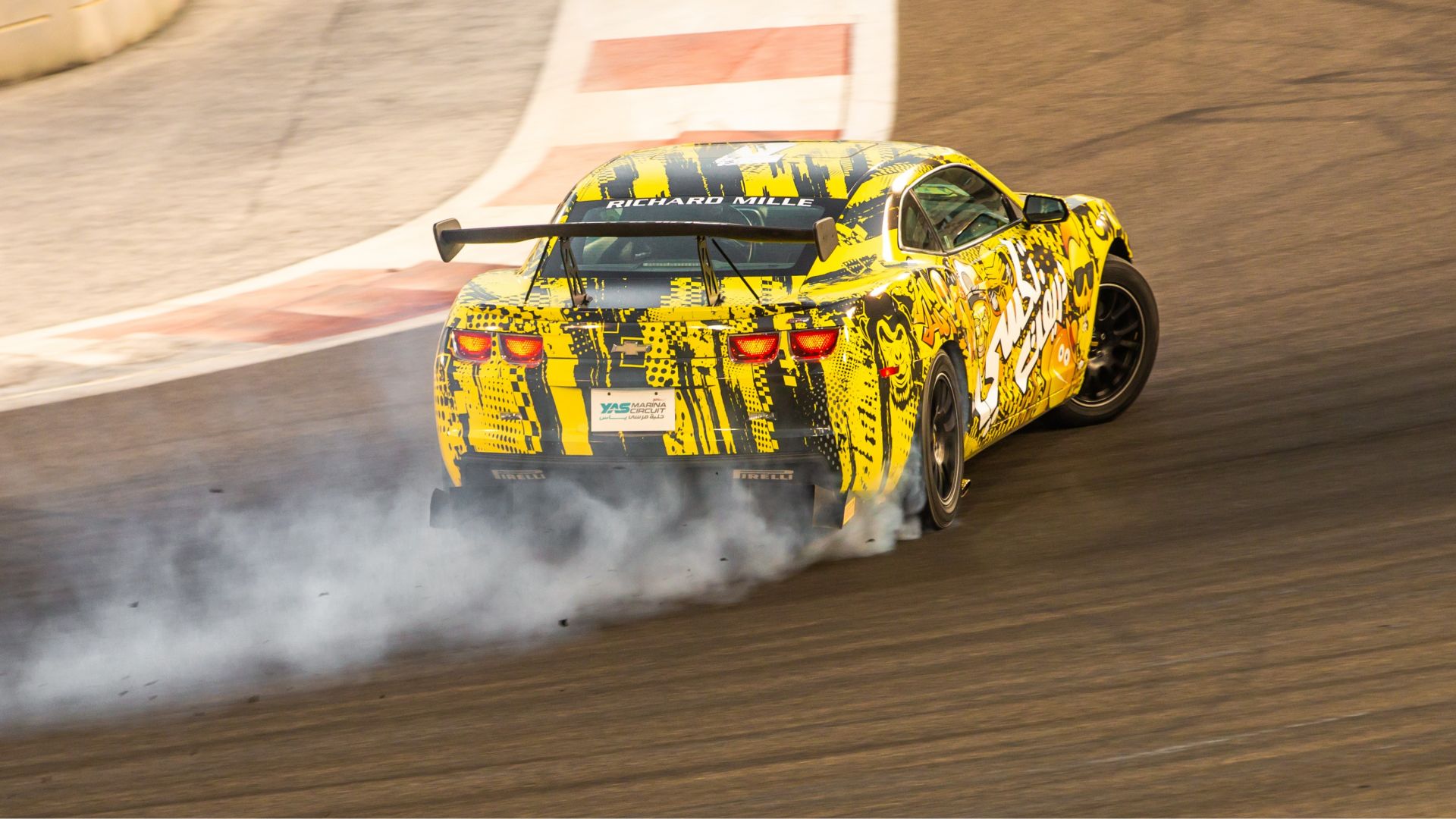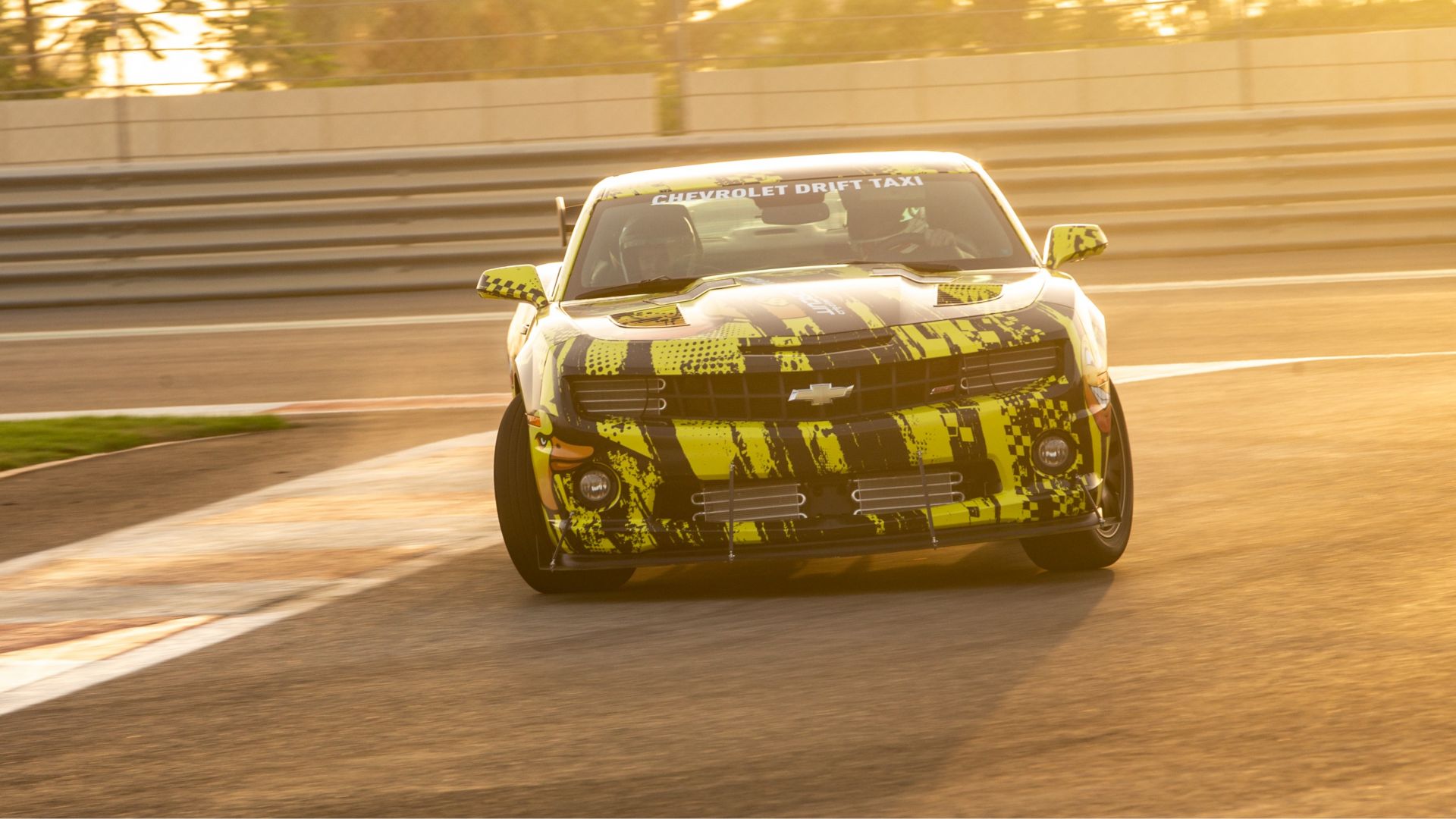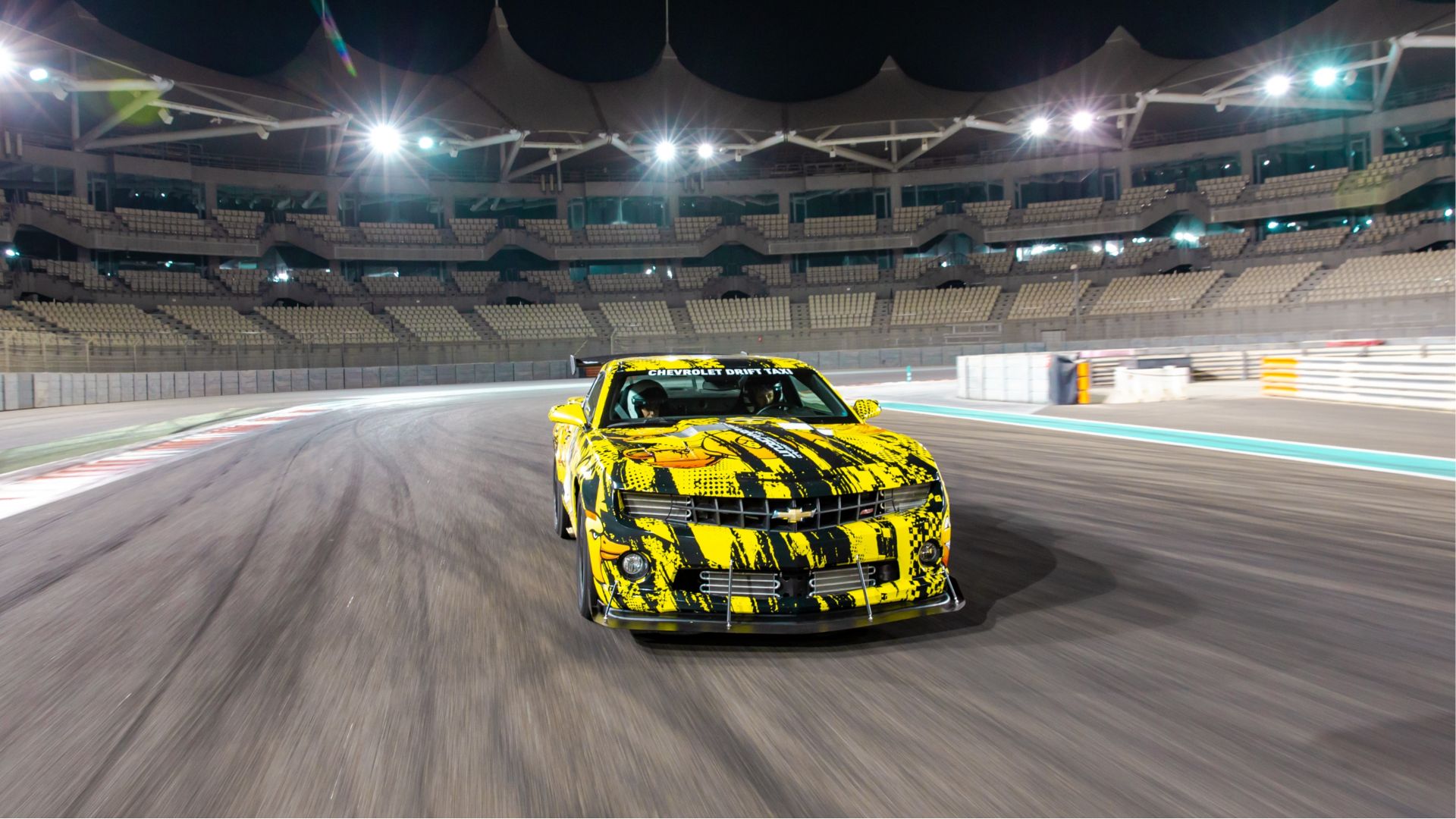 Passenger Ride Experience at Yas Marina Circuit - Chevrolet Camaro Drift Taxi
Supplied by: Yas Marina Circuit
Want to feel the excitement of drifting? Get the most memorable taxi ride of your life as you drift at high speeds around Yas Marina Circuit. Join your professional driver on this passenger drifting experience.
Highlights
Experience drifting on a Formula 1 circuit
Allow professional instructors to whip you around the north handling section of the circuit
Feel the rush of adrenaline while taking corners at high speeds
Super modified and lightweight Chevrolet Camaro SS.
Extreme angle drift around the North Handling of Yas Marina 
Overview
Do you want to feel the excitement of drifting without being behind the wheel? Well look no further than this passenger experience. Sit alongside a Yas Racing School professional driver as you drift around corners of the north handling area of the circuit in a super modified and lightweight Chevrolet Camaro SS. Prepare for high speeds during a series of hot-laps and enjoy 3 laps of full drifting. Hold on tight as you experience a true adrenaline rush. Yas Drift Taxi operates from the Racing School pit lane and uses the north handling area of the circuit. A maximum of 3 cars will be used, depending on demand. Customers must wear a helmet and a seat belt.

What's included
Short Briefing & instructions.

Professionally racing Driver.

Safety equipment including helmet.

Insurance.

Food & drinks
Know before you go
Passengers should be at least 14 years of age.
Passengers between 14 - 19 will require parental permission.
Passengers should not weigh over 120 kg.
Drivers must be between 152 cm and 190 cm tall.
Please bring along your national identification document along with you while redeeming the experience. All of our products are operated in line with local Covid-19 legislation requirements.
Cancellation policy
Can be cancelled or rescheduled 24 hours before the event date without any charges.

Additional Information
Waiver forms should be filled in online and sent to the customer service team along with a copy of your driver's license 2 days before the date of the experience.
Arrive 30 mins prior to your experience/tour start time.
Wear closed-toe, soft-soled shoes. Sandals or high heels are not allowed.
We aim to provide a positive and smooth customer experience. Our customer service will assist you in completing your driving license and waiver procedures 24 hours prior the experience and reach out to guests who fail to upload documents digitally to ensure they do so prior to arrival, this is a mandatory requirement.
Venue address
Yas Island, Yas Marina Circuit, West Gate 20, Yas Central
Yas Island, Yas Marina Circuit, West Gate 20, Yas Central