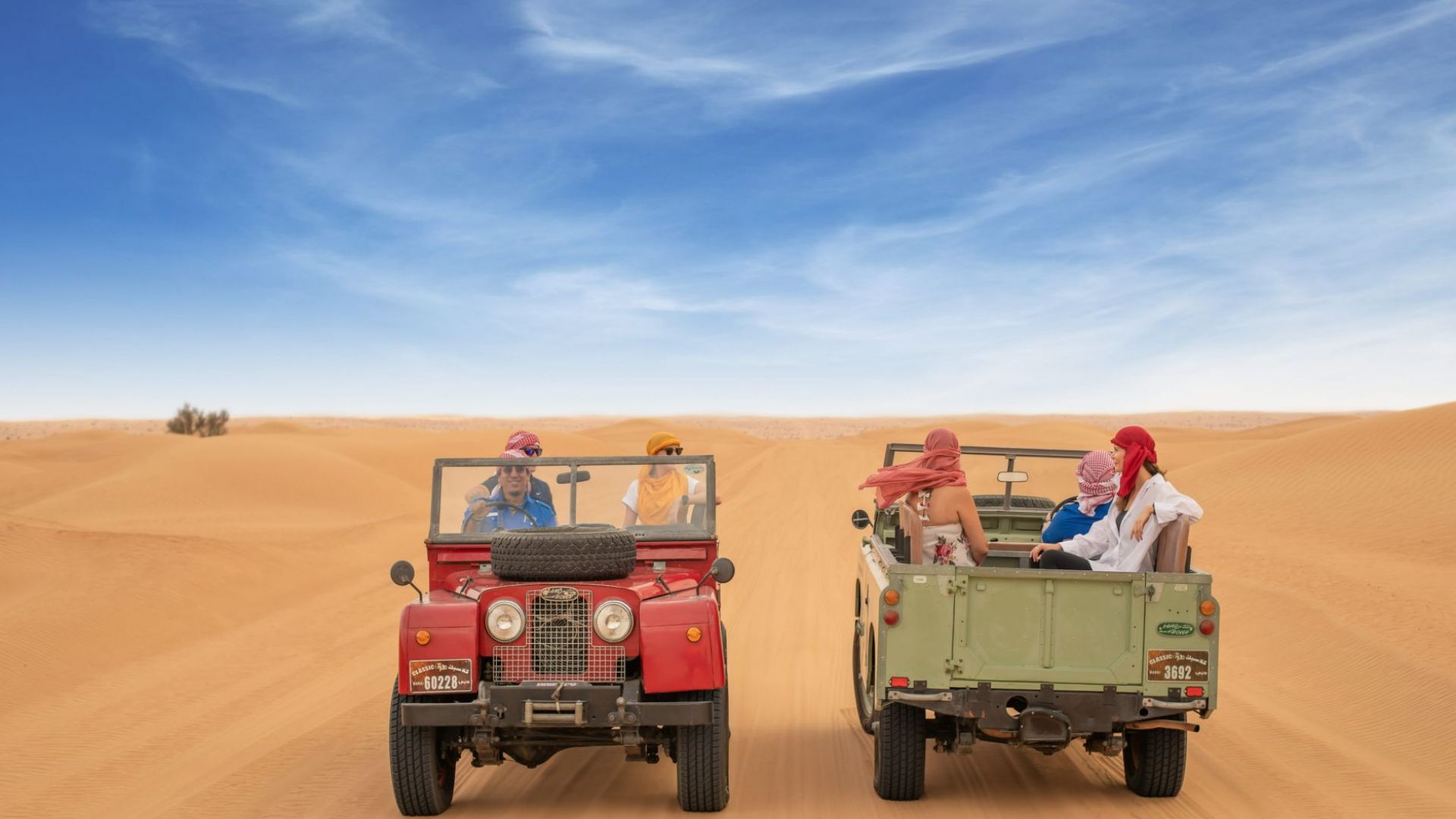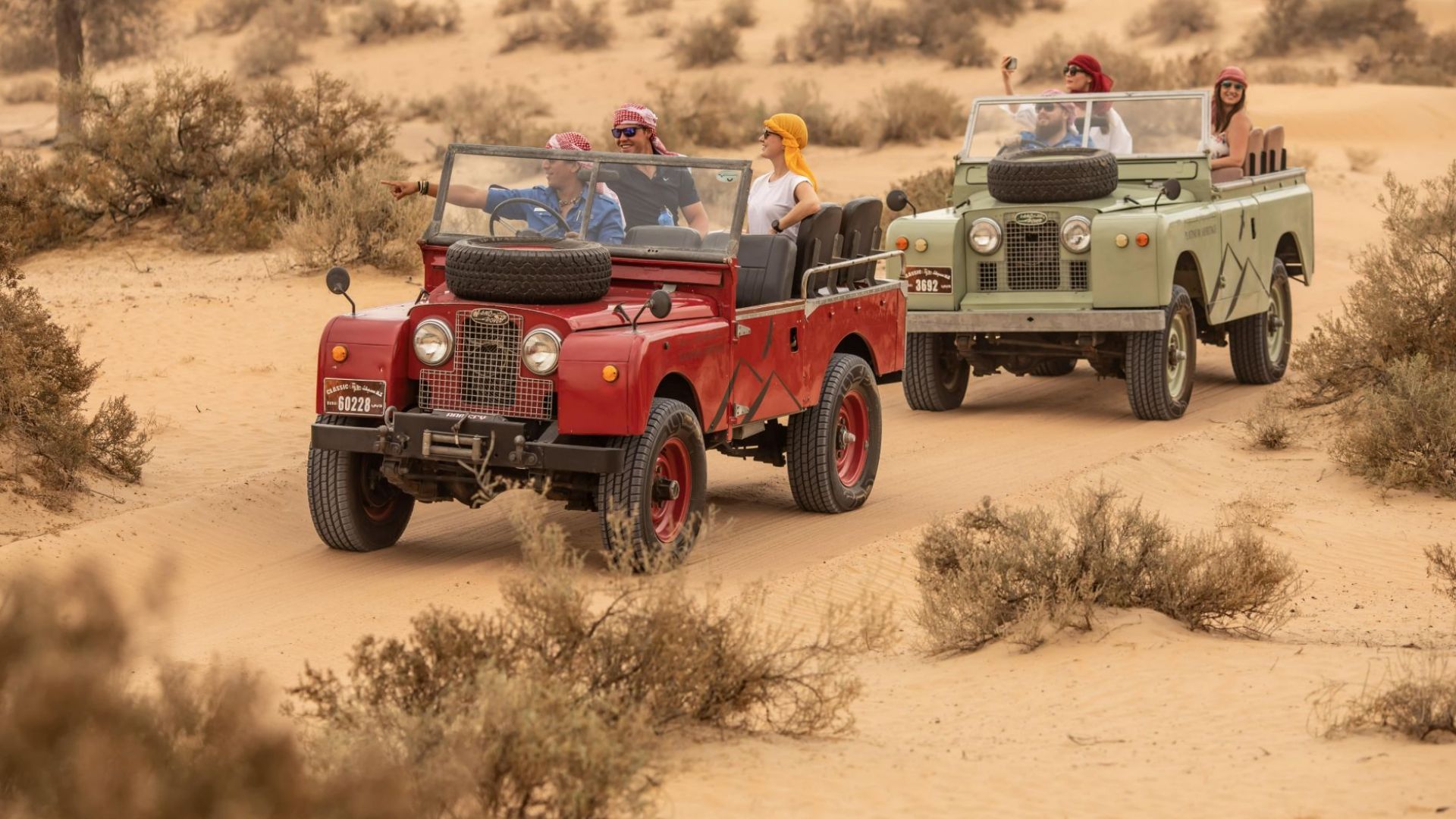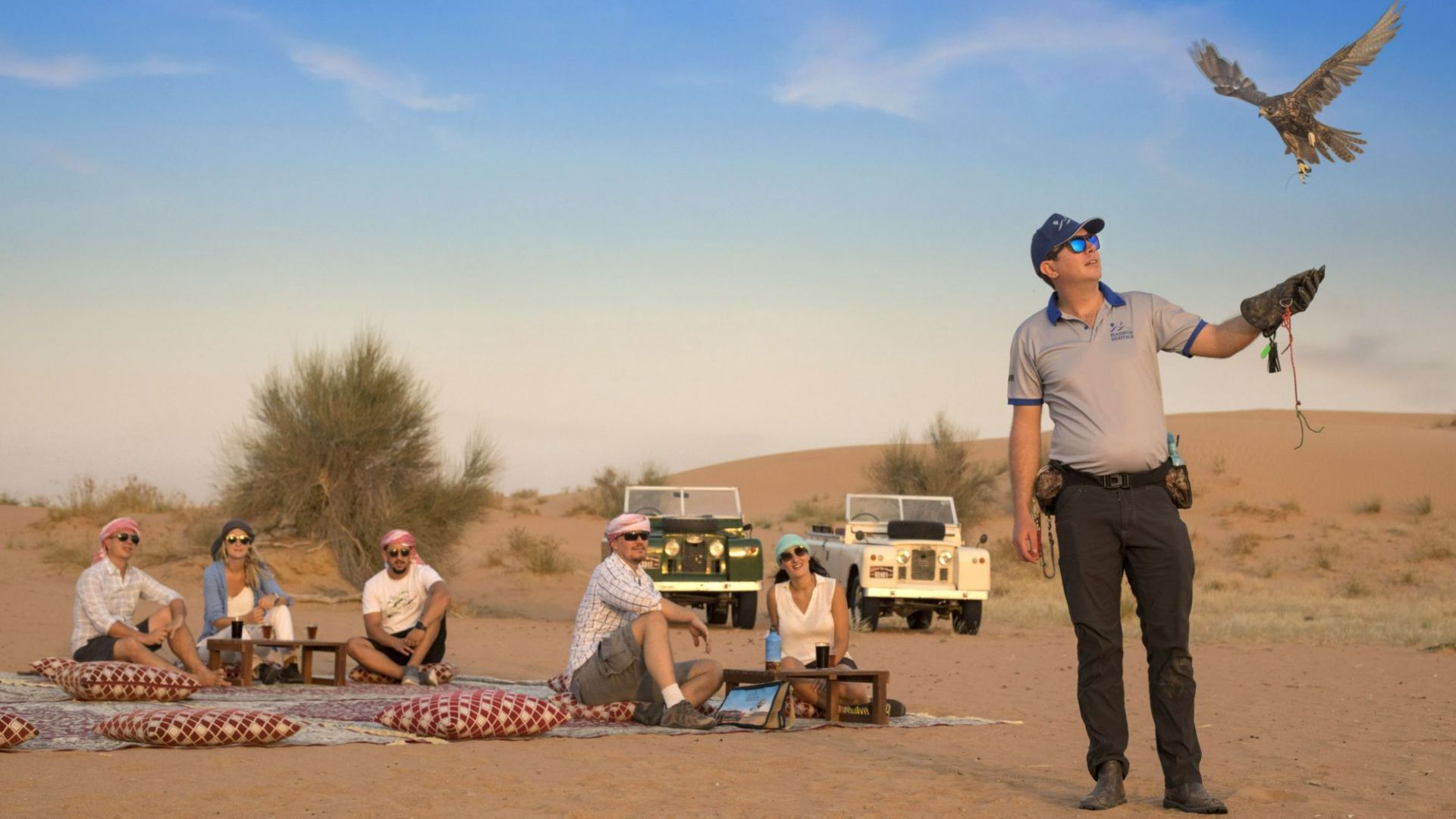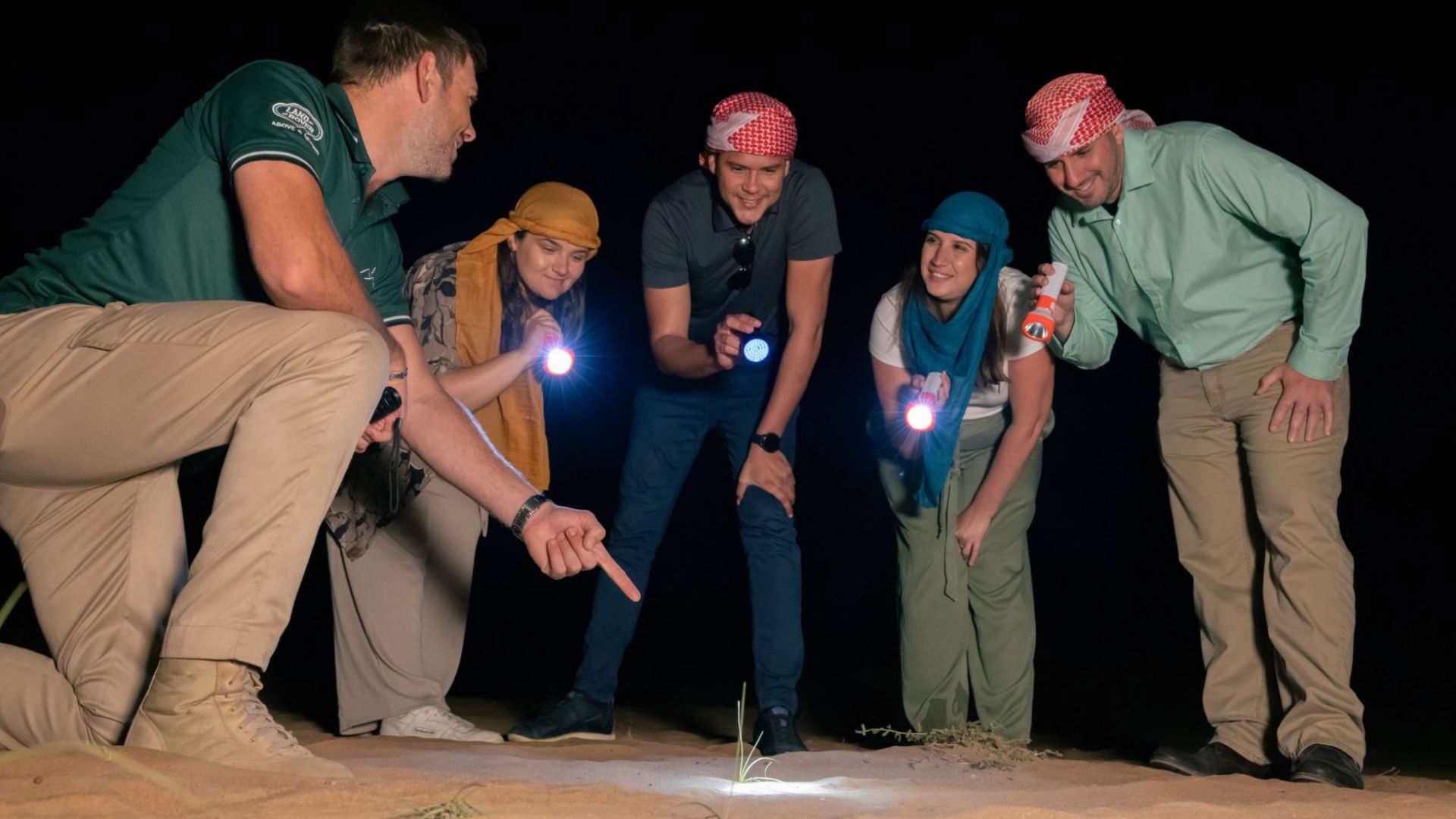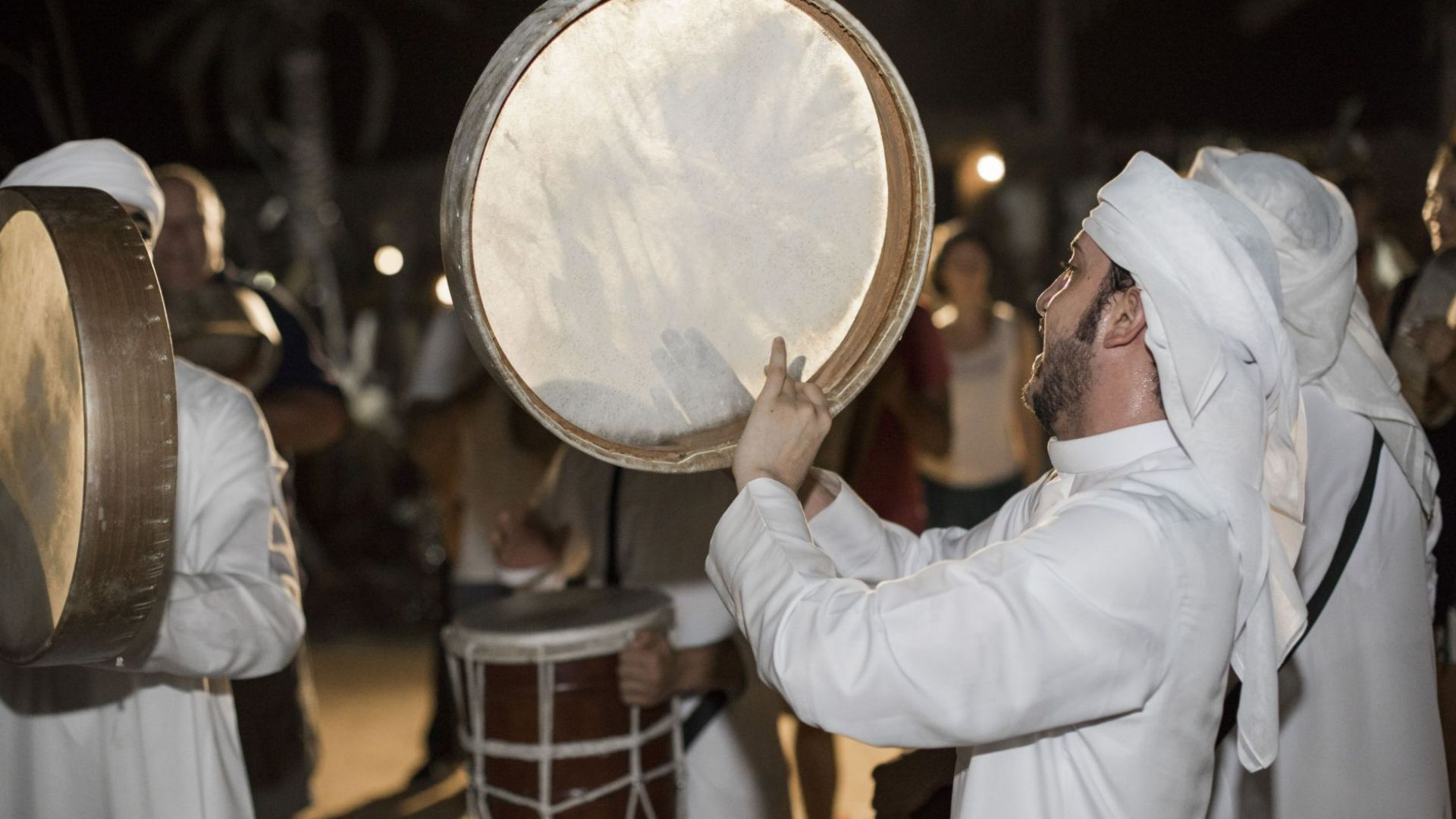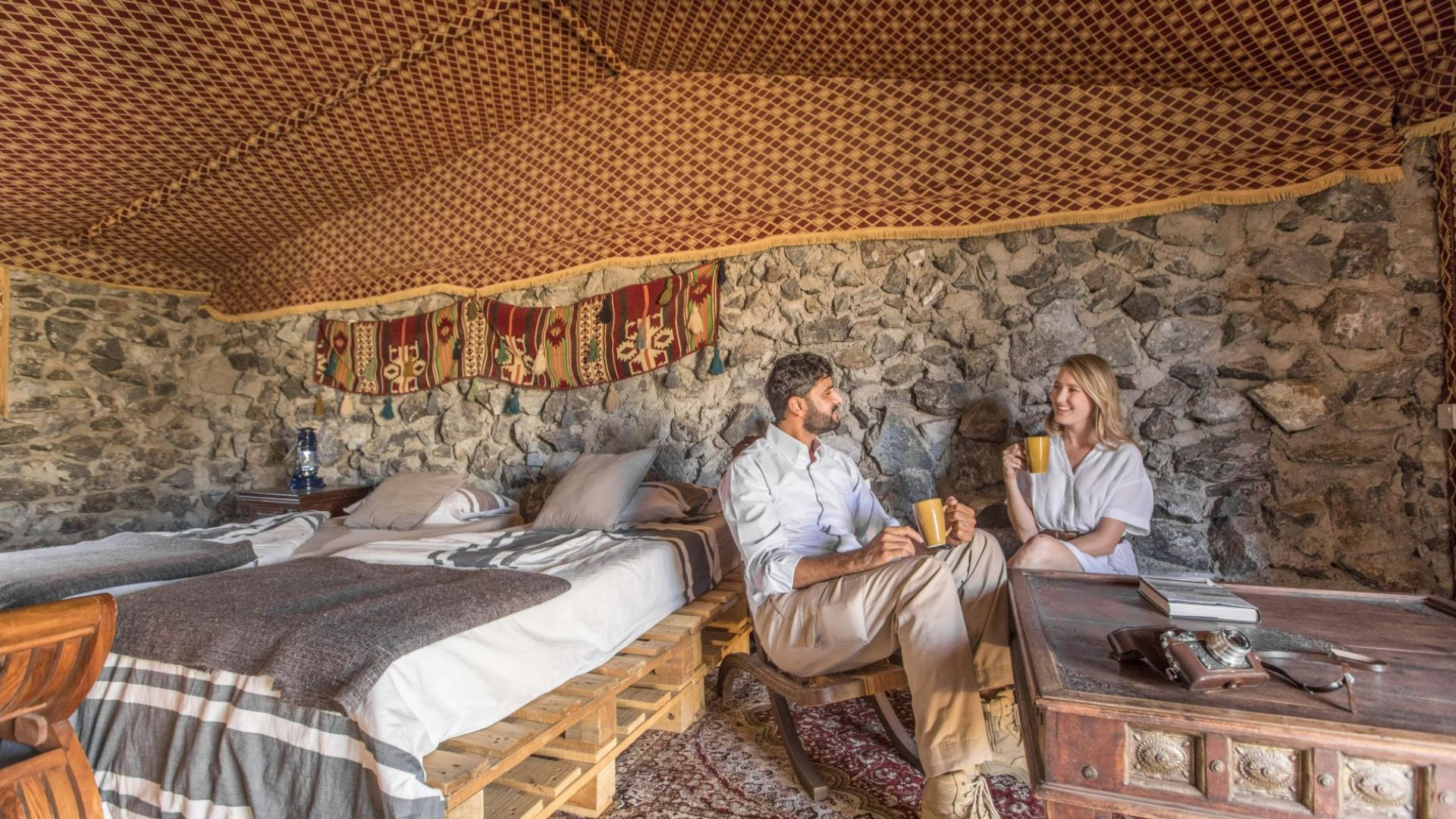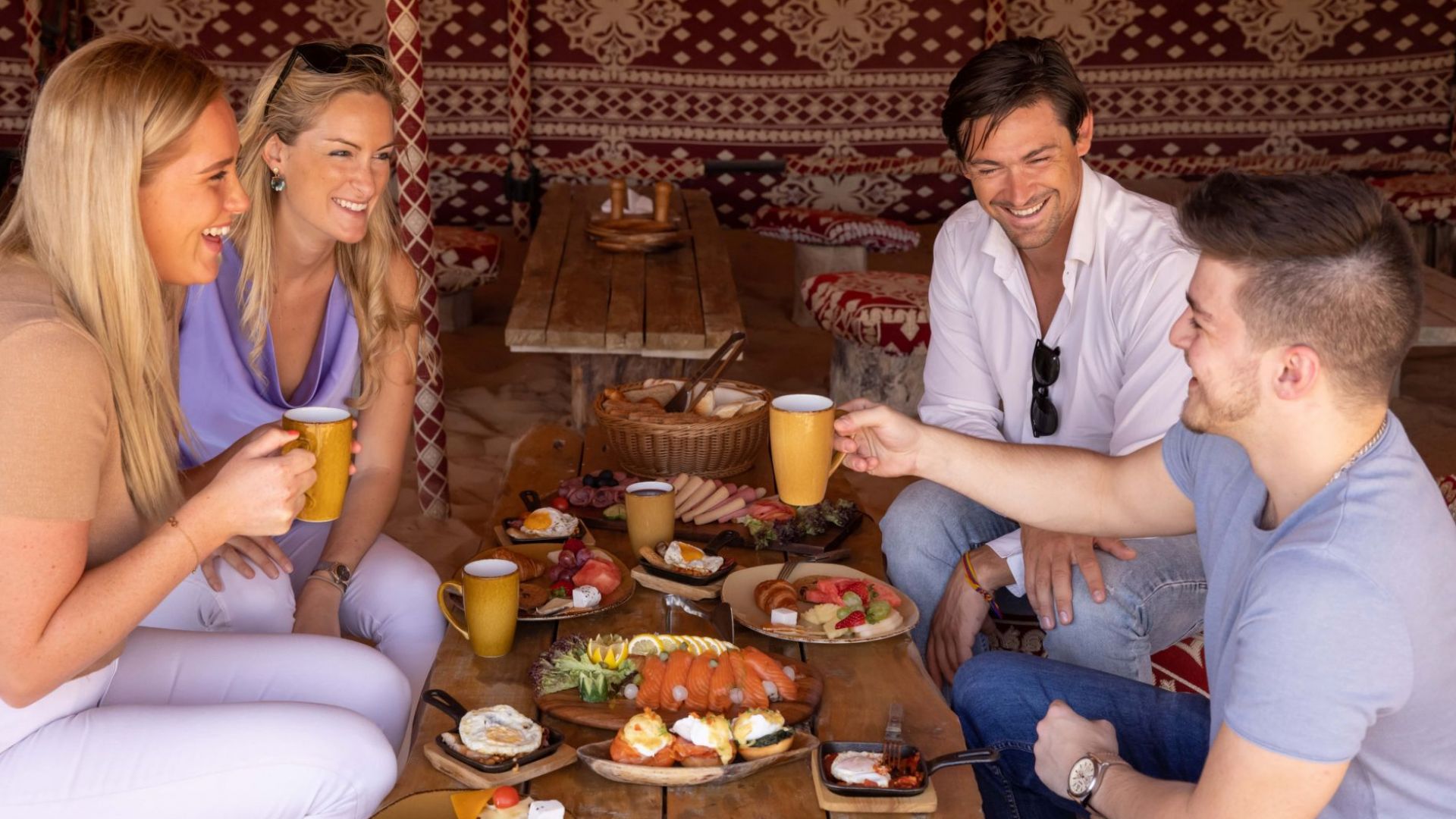 Back to Home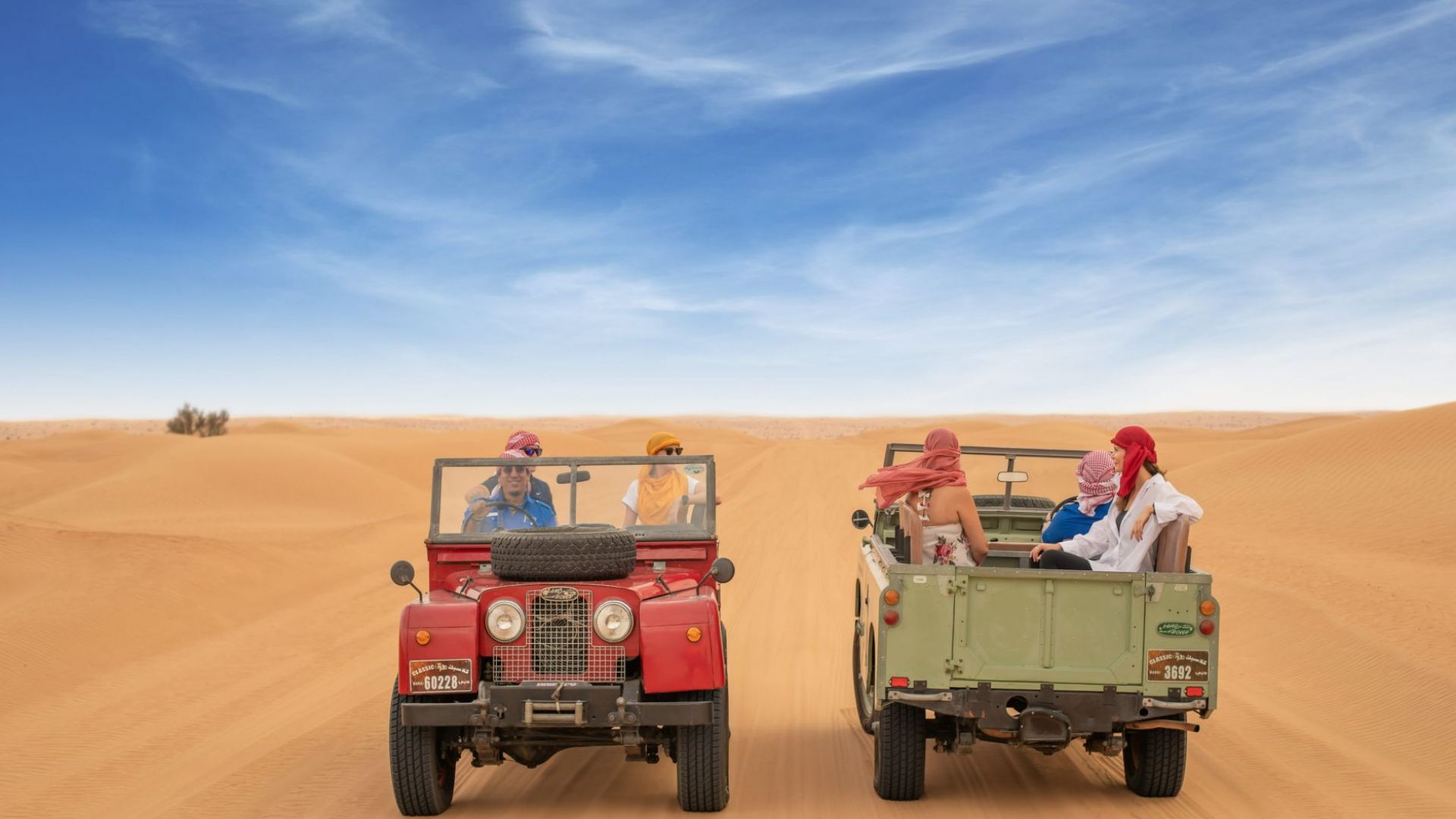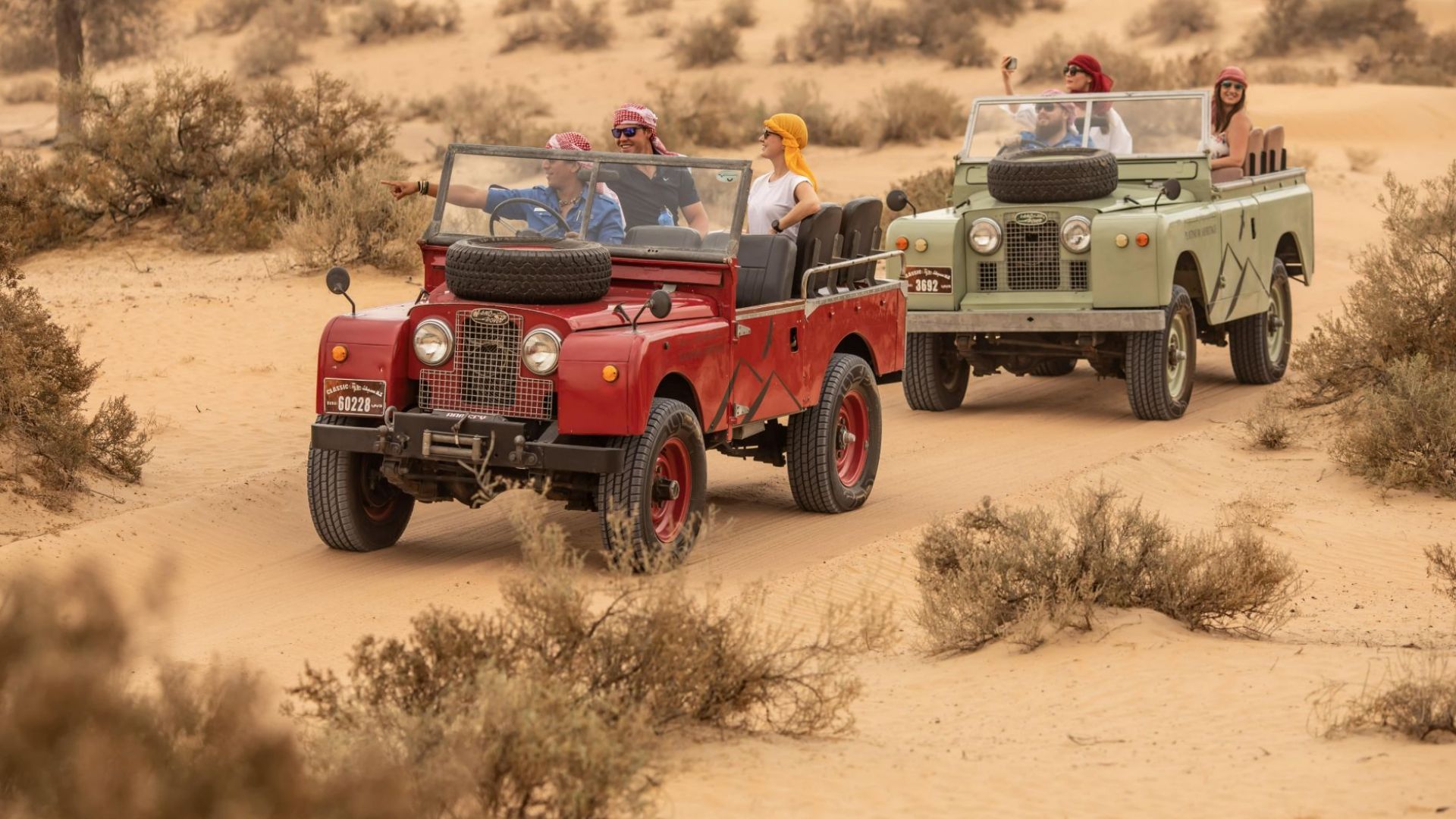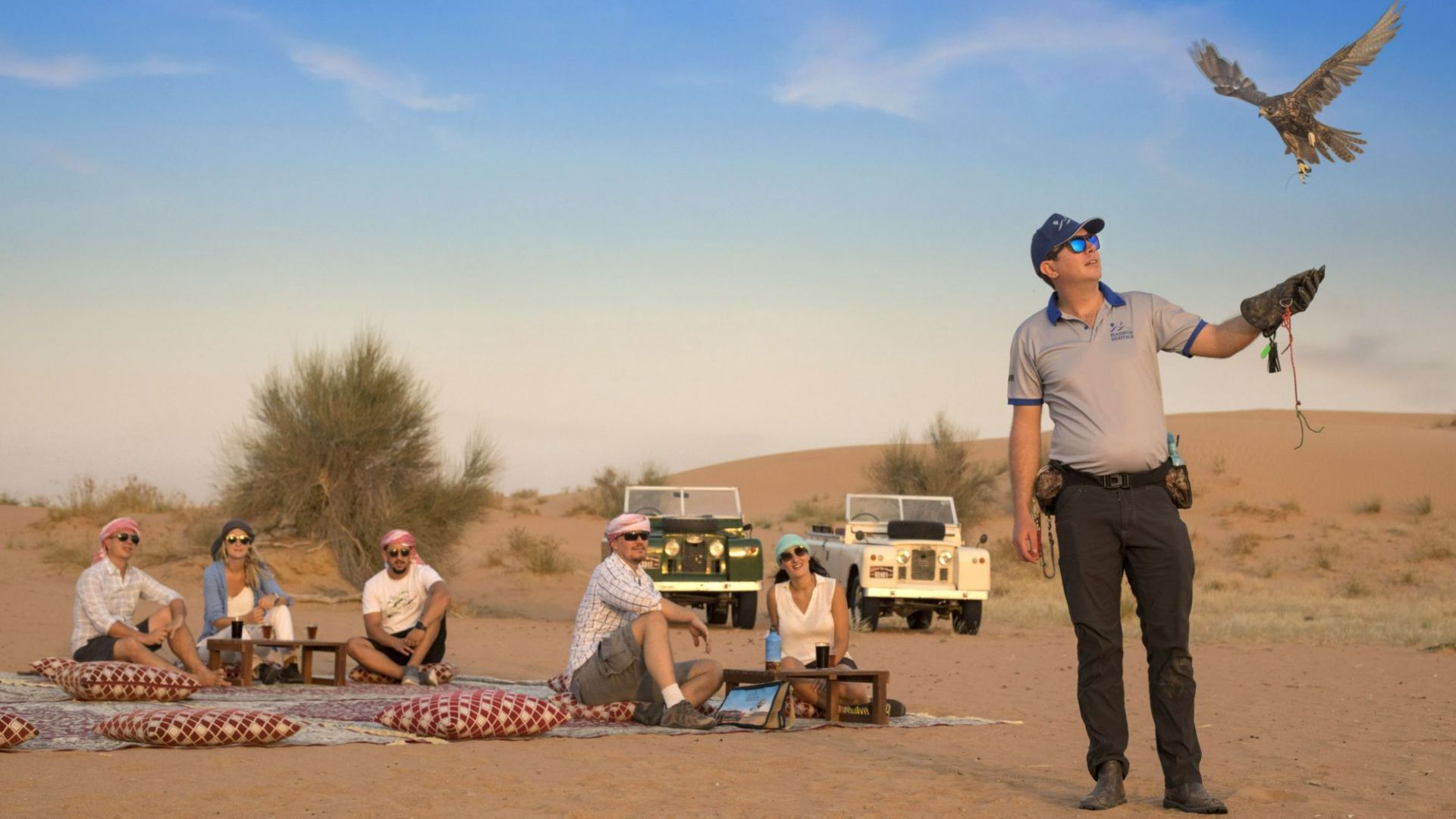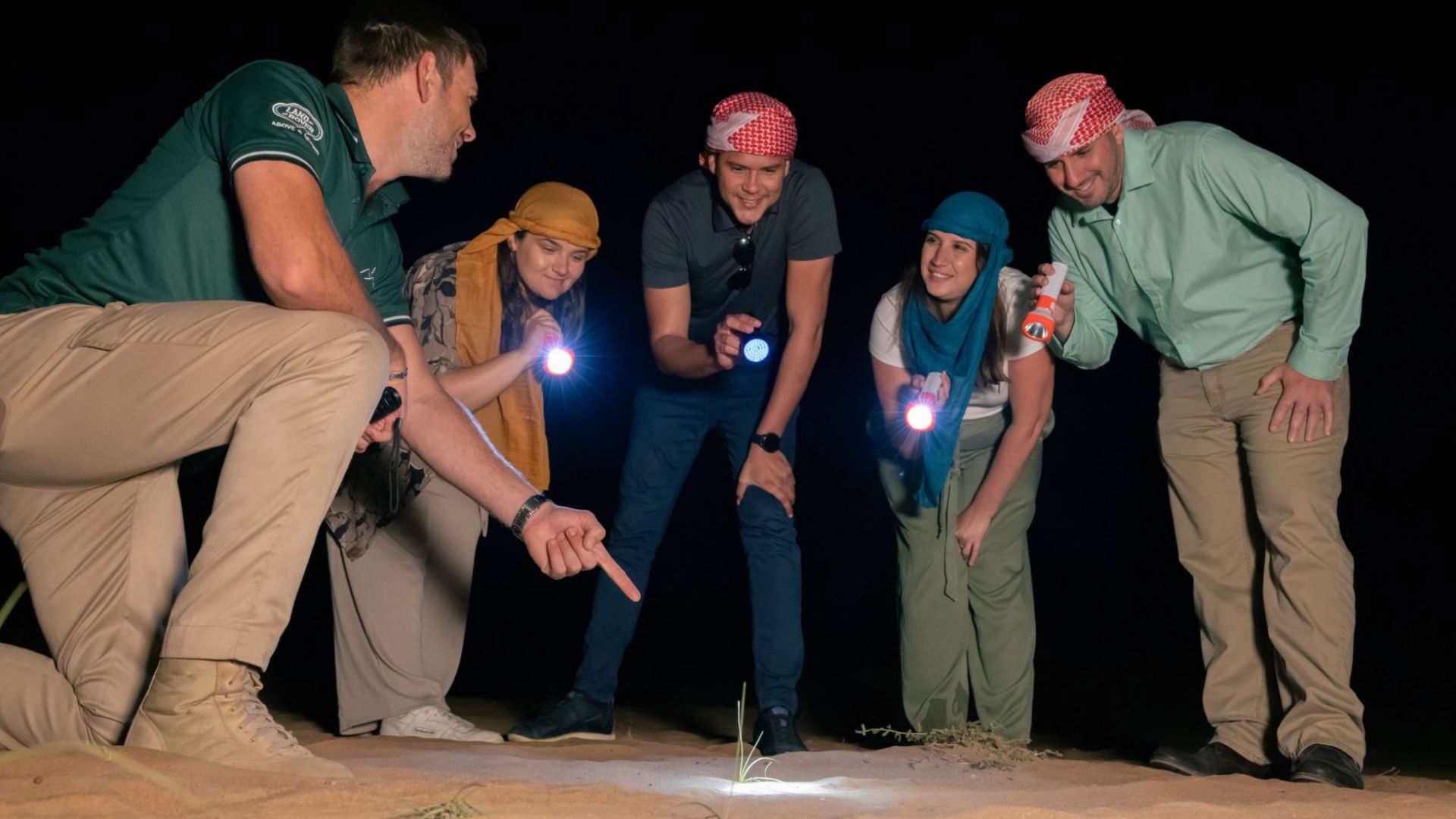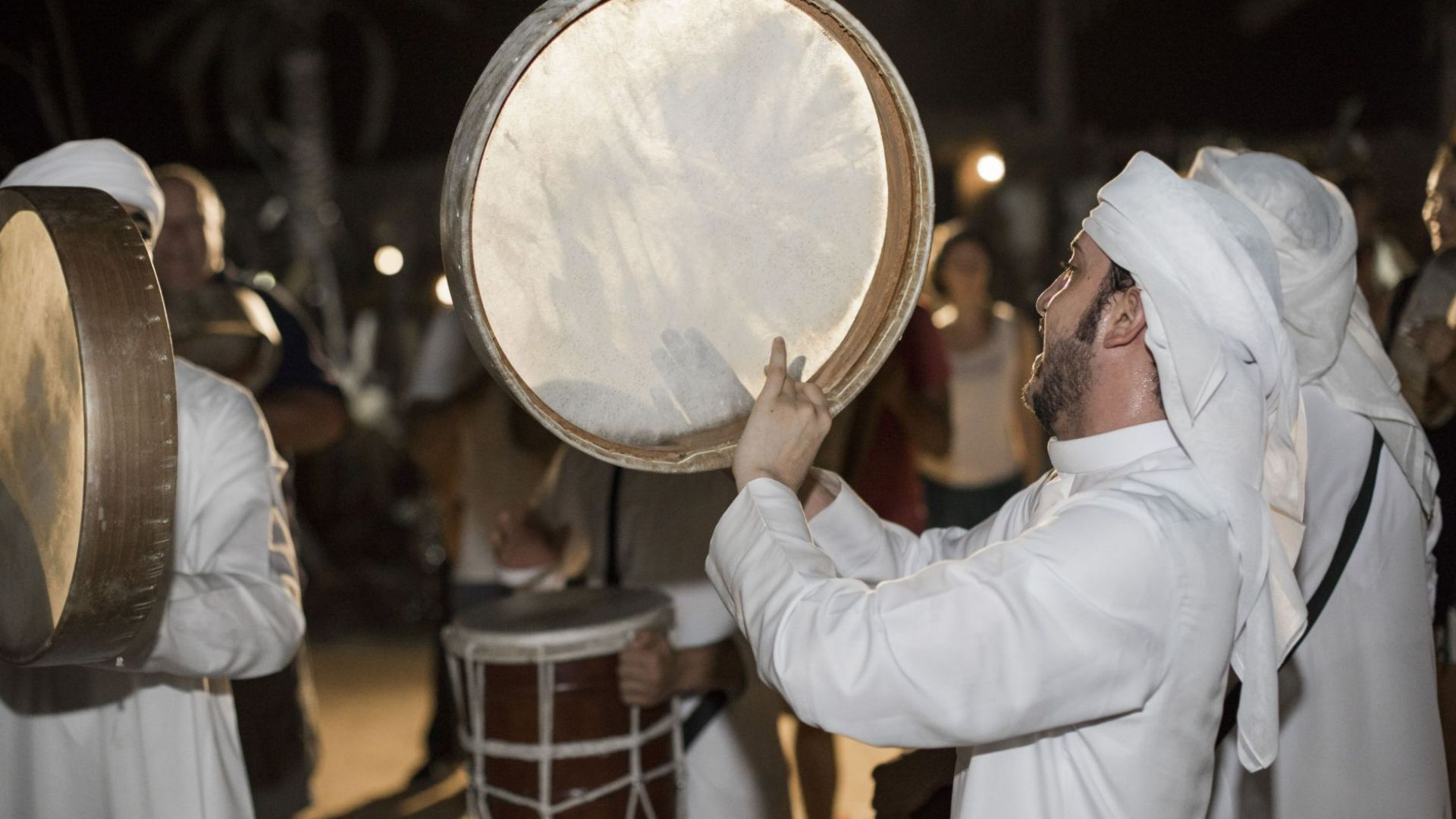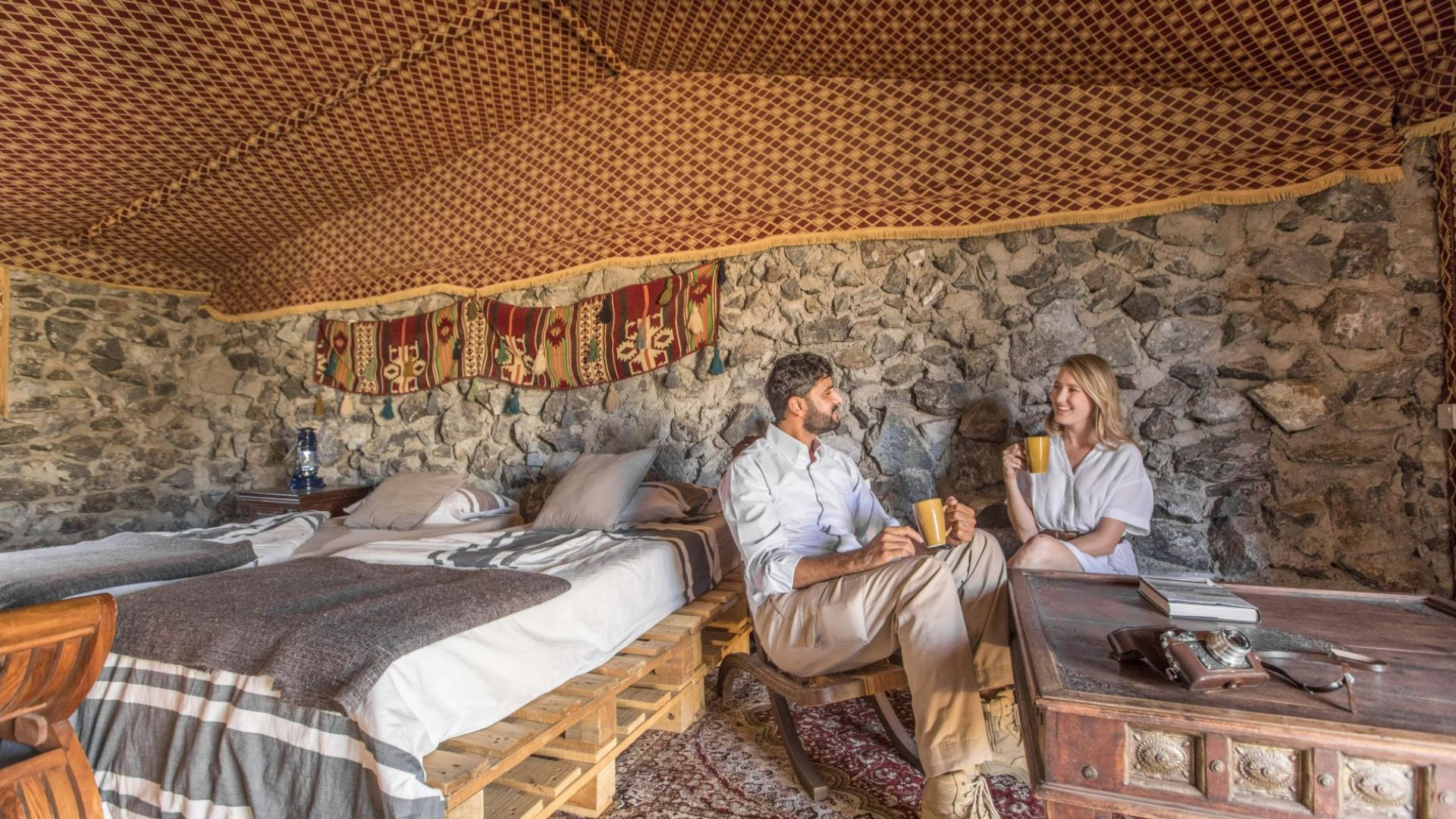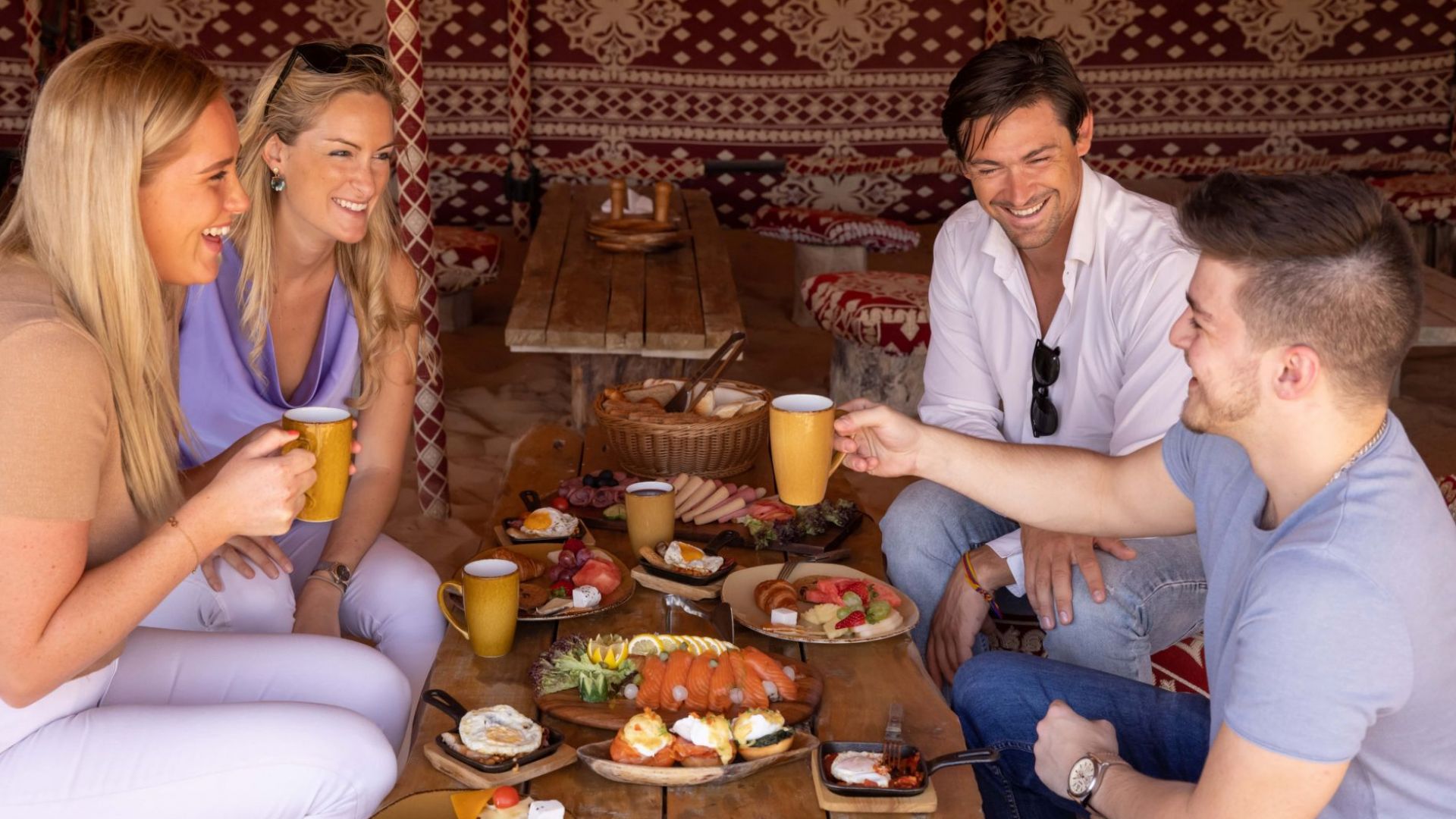 Heritage Overnight Safari and Gourmet Breakfast
Supplied by: Platinum Heritage Desert Safari
Spend a night camping inside the grounds of a royal retreat in the Dubai desert. Begin this overnight adventure with a drive through the desert in an authentic 1950s Land Rover, and watch a falcon demonstration before you enjoy dinner under the stars.
Highlights
Arrive at the Dubai Desert Conservation Reserve to receive your Adventure Pack and put on your Sheila or Ghutra (traditional headscarf)
Shared nature drive through the Dubai Desert Conservation Reserve in a legendary 1950's Land Rover followed by Falcon demonstration and sunset photo stop among the dunes
Scrumptious authentic dinner in an exclusive camp set among the rolling dunes of a Royal desert retreat
Complimentary Camel rides, henna tattoos, bread making, Arabic coffee making and aromatic shisha pipes are available at the camp with cultural entertainment performance
Stay overnight in a traditional Arabic stone dwelling room. You will be provided with all the amenities like a comfortable bed, pillows, sheets and a peaceful night's sleep. 
Overview
Extend your heritage experience with an overnight desert safari camping experience at our camp. Take a step back in time and experience Dubai as it was 50 years ago. Your professional Conservation Guide will escort you on a stunning journey in a museum quality 1950 s Land Rover.

No other vehicle offers a more authentic desert experience to spot exotic local wildlife within the pristine Dubai Desert Conservation Reserve. Watch the sun drop under the horizon as you watch a falcon soar around you. Your Bedouin camp, lit with the gentle flames of traditional lamps is nestled inside a private Royal desert retreat.

As our guest, we will demonstrate cultural activities such as henna, music, dance, bread making and Arabic coffee making before enjoying a scrumptious dinner under the stars. After dinner, relax beside a bonfire and enjoy the star filled night sky.

Your camp site is inside a traditional Arabic stone dwelling complete with bedding. In the morning, awake to the smell of freshly brewed coffee and a gourmet breakfast.
What's included
Includes hotel pick-up from urban Dubai area, in a shared air-conditioned vehicle.

The pick-up time is between 02:30PM and 04:30PM depending on the season/sunset. We will provide the exact time on the day of the tour around 12 pm. You will return to the hotel between 09:00AM and 10:00AM.

Every booking receives an Adventure Pack including a souvenir bag, refillable stainless-steel water bottle for each guest to keep and a Sheila or Ghutra headscarf to wear and take home.

As it is warm in the Dubai desert, we recommend that you wear a hat, sunglasses, sun cream and comfortable cool clothes. When staying overnight, we recommend that you bring something warm to put on as the temperature drops considerably after sunset.

Dinner and Breakfast

Shared bathroom facilities (no showers) a short walk from the rooms and available throughout the tour.

Arabic stone rooms and bedding (mattress, sheets, blankets and pillows) are included.

Your Desert Safari is conducted by highly trained Conservation Guides with extensive knowledge of ecotourism, cultural heritage, history and natural environment of Dubai and the United Arab Emirates.

A portion of your Desert Safari fee is contributed towards local conservation in Dubai.

The following languages are on request and subject to availability (French, German, Italian, Portuguese, Chinese, Spanish, Russian)

Optional Photos and Videos

Gratuity
Know before you go
• Vegetarian, kids meal and Kosher style meals are available upon request on booking.
• We do not serve alcohol nor permit guests to bring them on tour to stay true to local traditions and showcase the authenticity, warmth and hospitality of this region.
• As our safari drives do not include dune bashing, pregnant ladies can join our safari till the second trimester. After that they could be dropped off at the camp.
• Our guests' health and safety are of utmost importance to us; therefore, we strictly follow guidelines set by the UAE government.
• We don't pick up guests from personal residences in Dubai unless you have booked a private car. If you are staying at a personal residence, we can pick you up from the nearest hotel.
• A private car booking is required if travelling with children under 5 years old
• Infants below 12 months are not permitted on our wildlife drive, however we can arrange an alternative on request.
• Children over 5 years old and under 12 years old will be accepted at the Child rate
• Pick up from Dubai Hotels between 02:30PM and 04:30PM (depends on the sunset)
• The operator will contact you within 24h to 48h of the tour date to confirm pick up location and time.
• Return to the Hotel between 09:30PM and 11.30PM
• Shared bathroom facilities (no showers) a short walk from the rooms and available throughout the tour.
• Arabic stone rooms and bedding (mattress, sheets, blankets and pillows) are included.
Cancellation policy
For a full refund, cancel at least 24 hours before booked date. No-shows and late cancellations are non-refundable.
Opening times
Monday

08:00 AM - 09:00 PM

Tuesday

08:00 AM - 09:00 PM

Wednesday

08:00 AM - 09:00 PM

Thursday

08:00 AM - 09:00 PM

Friday

08:00 AM - 09:00 PM

Saturday

08:00 AM - 09:00 PM

Sunday

08:00 AM - 09:00 PM
Other
`