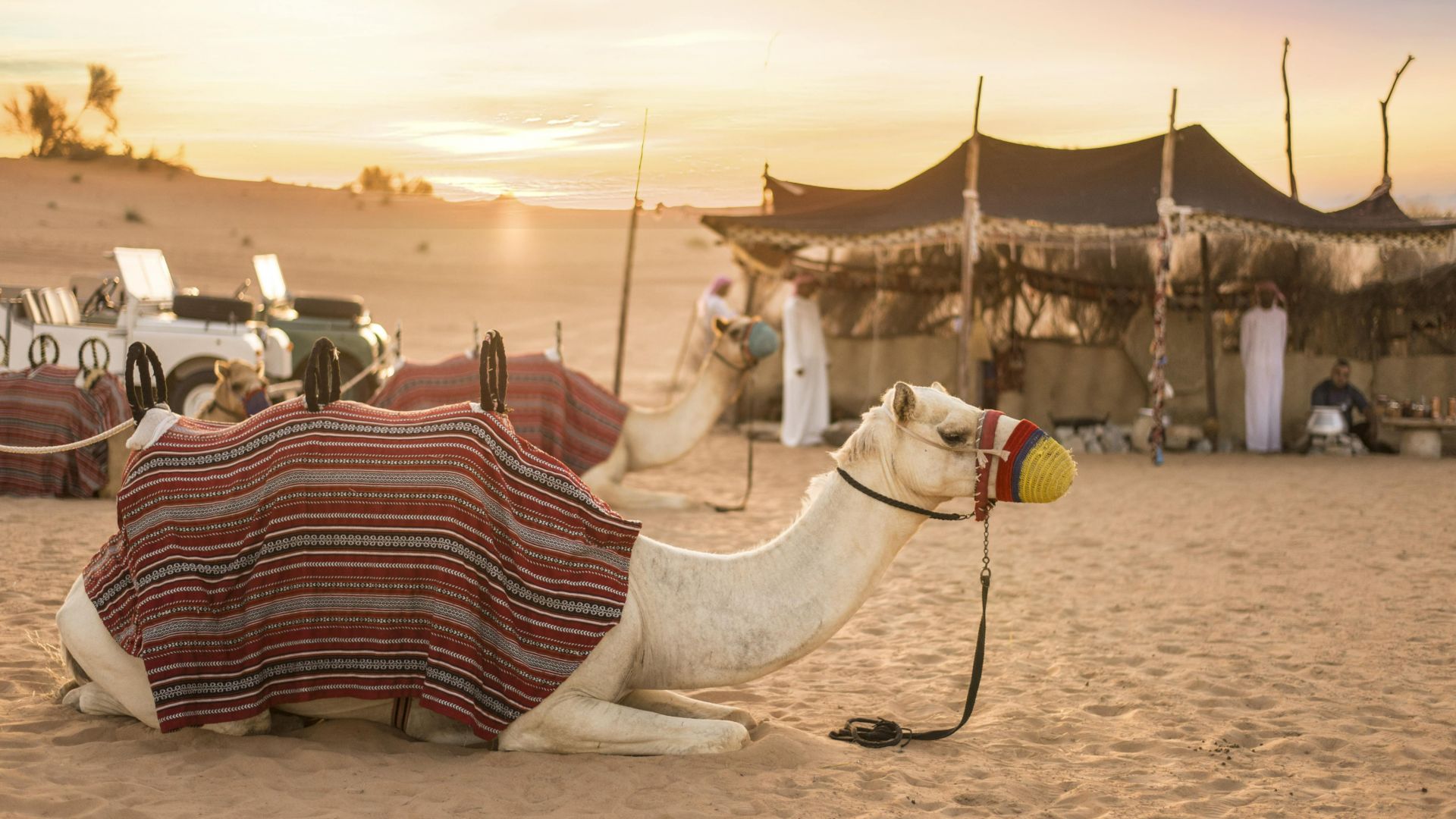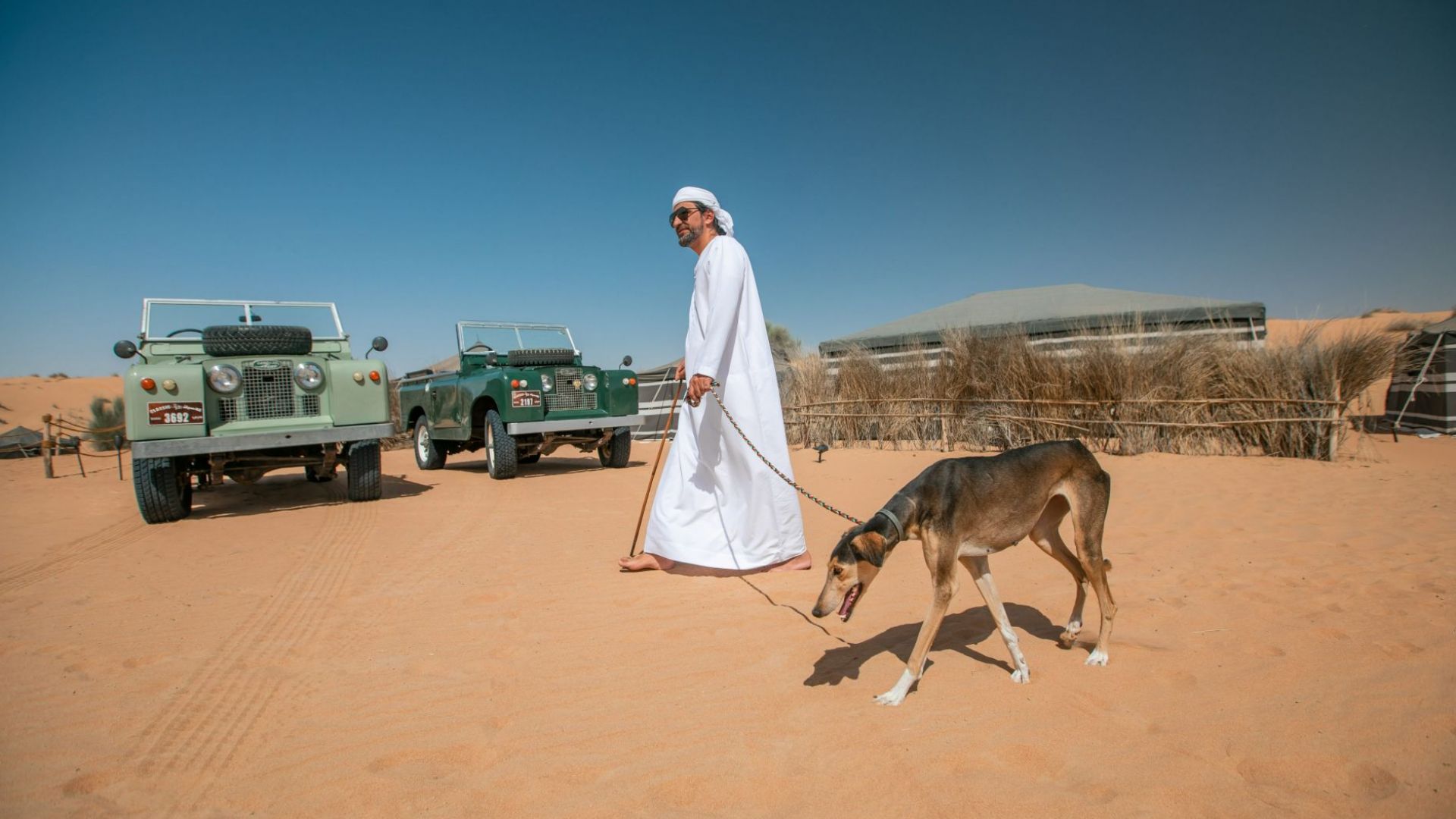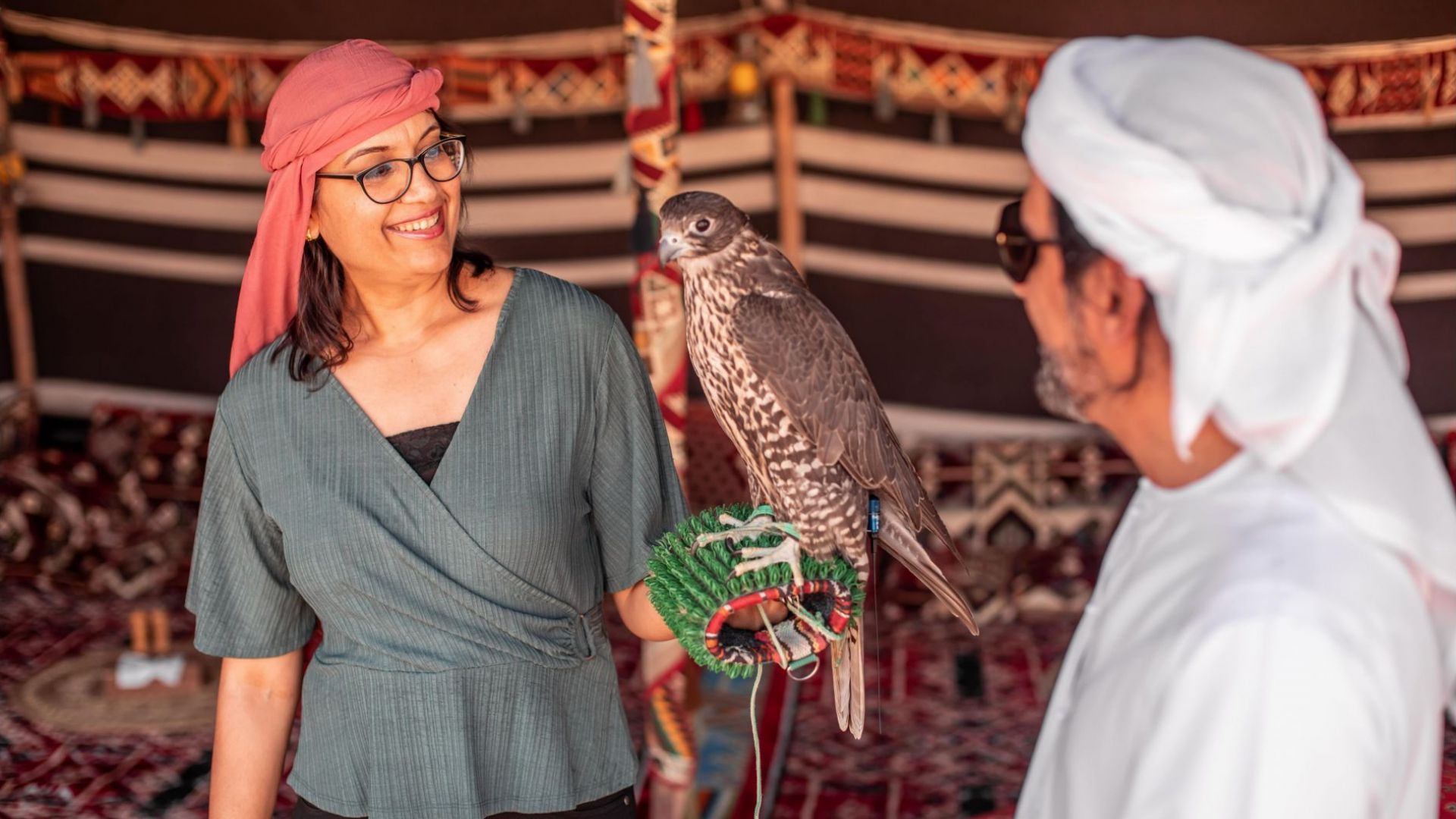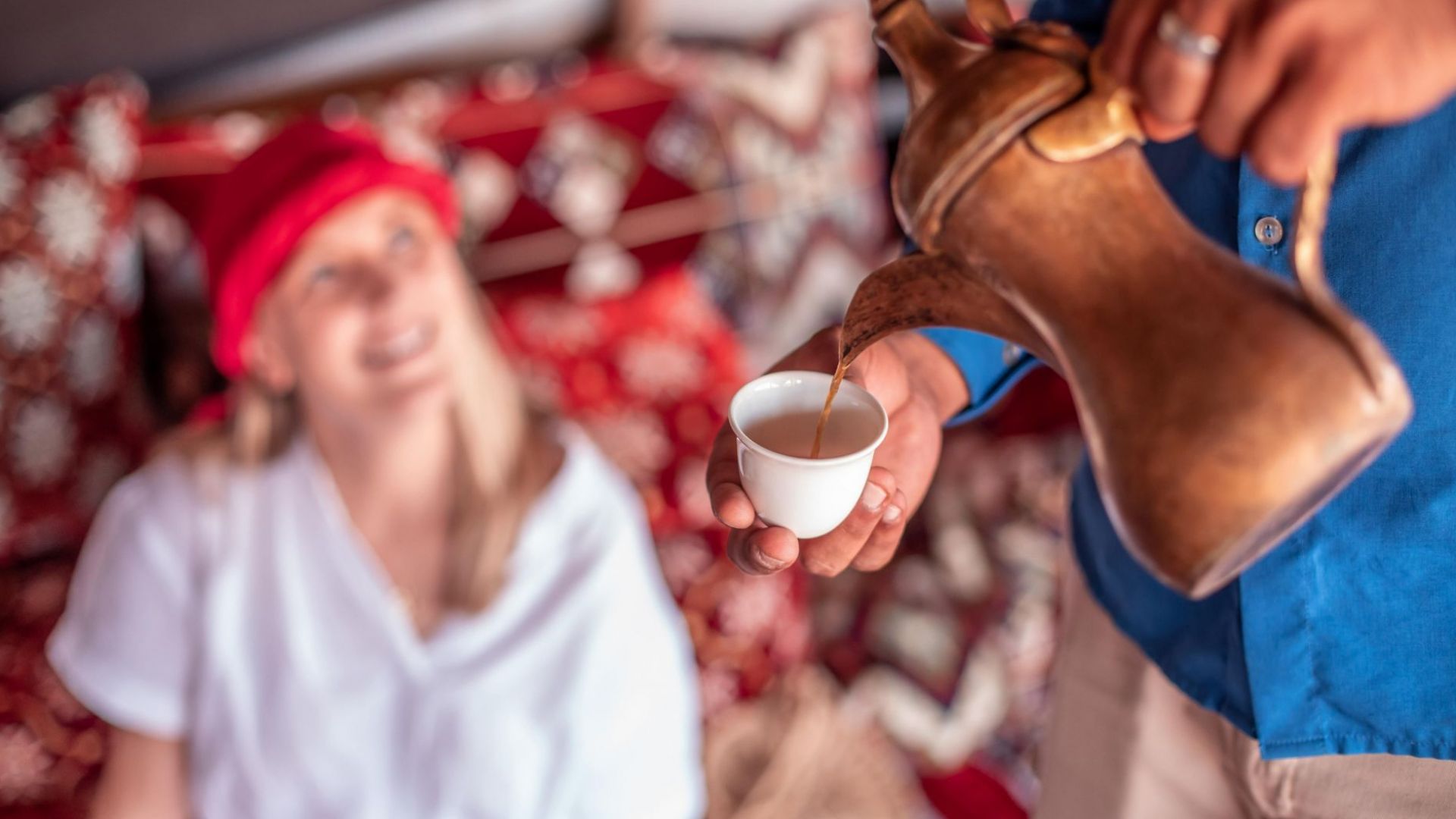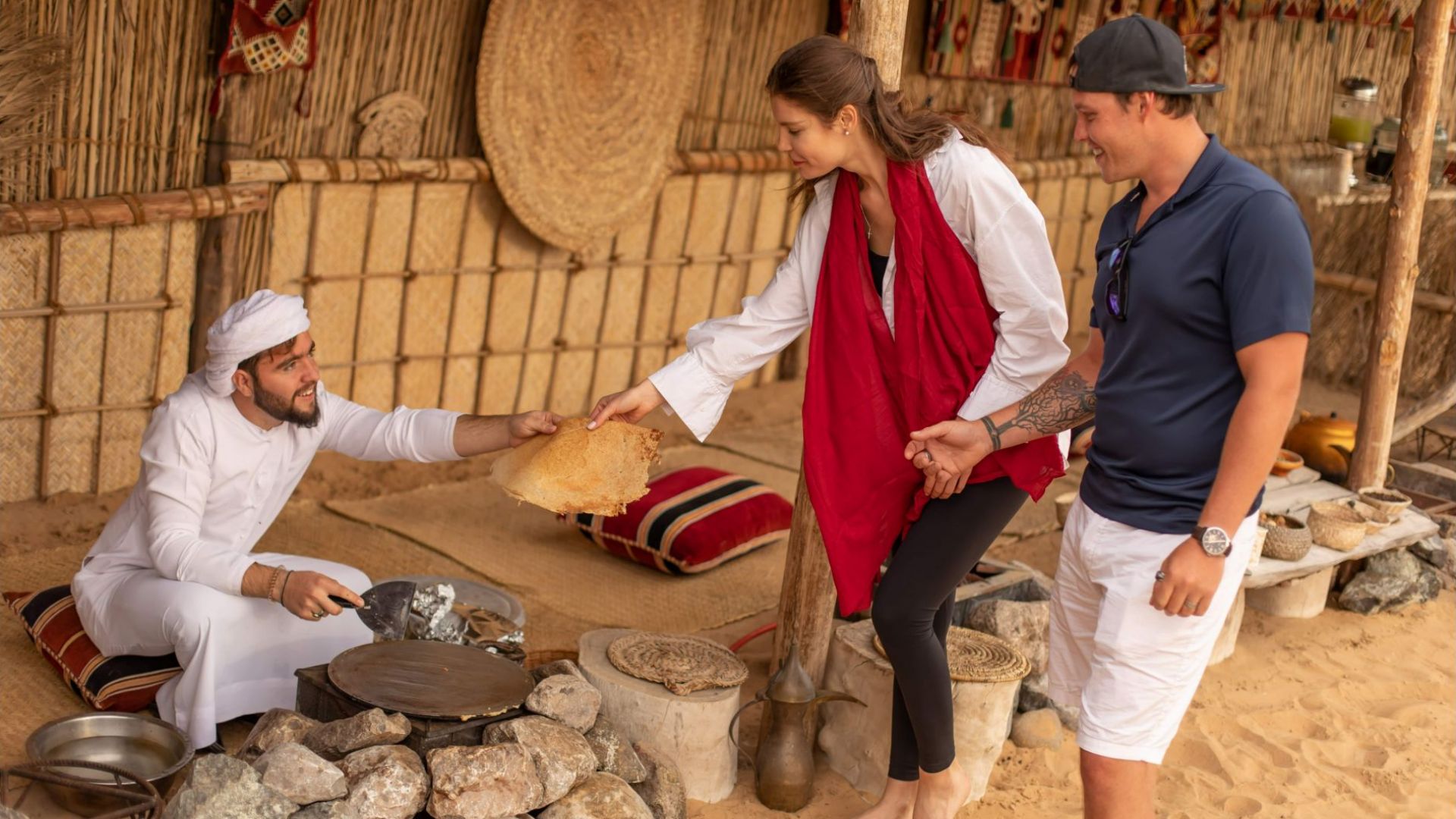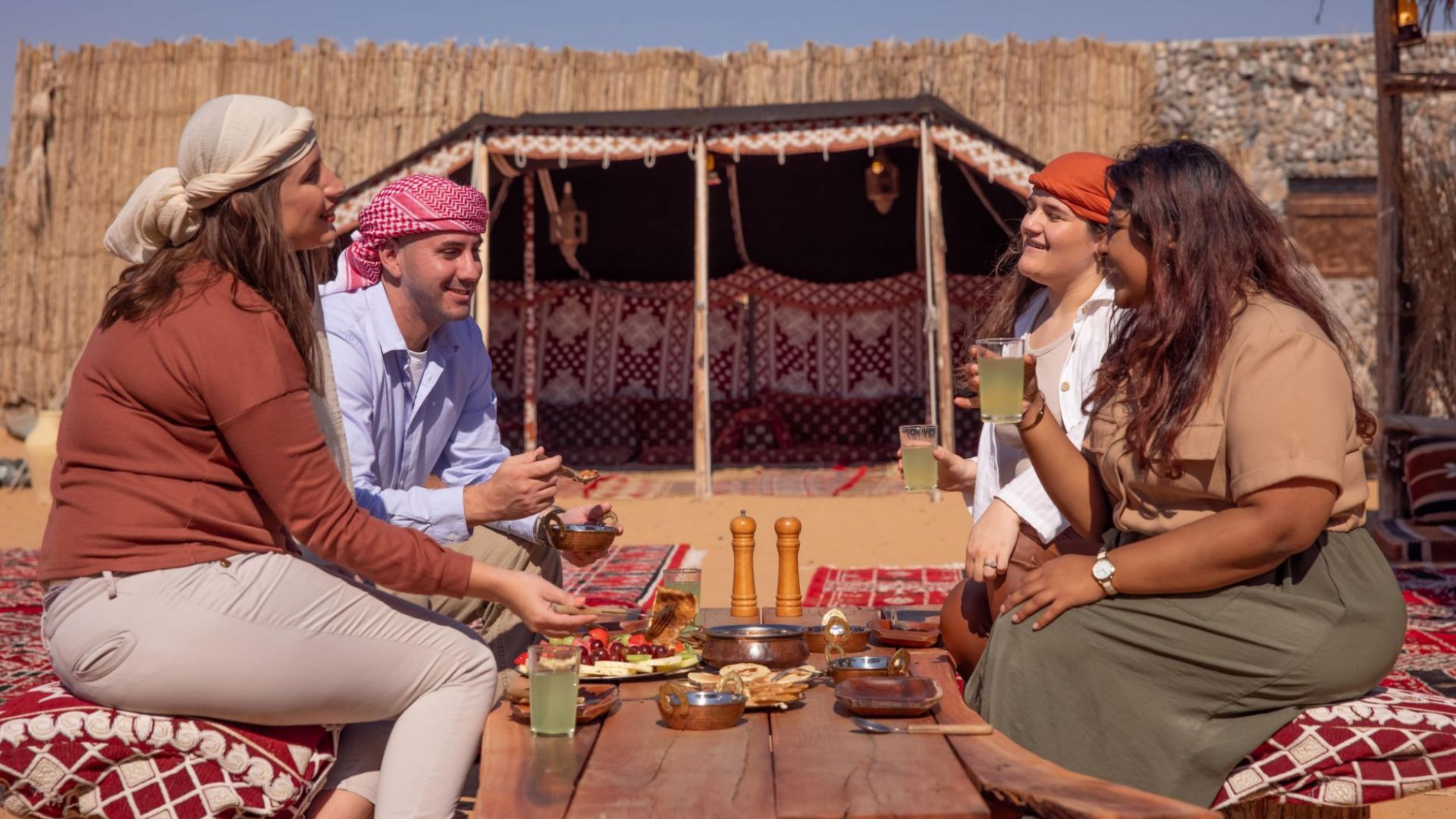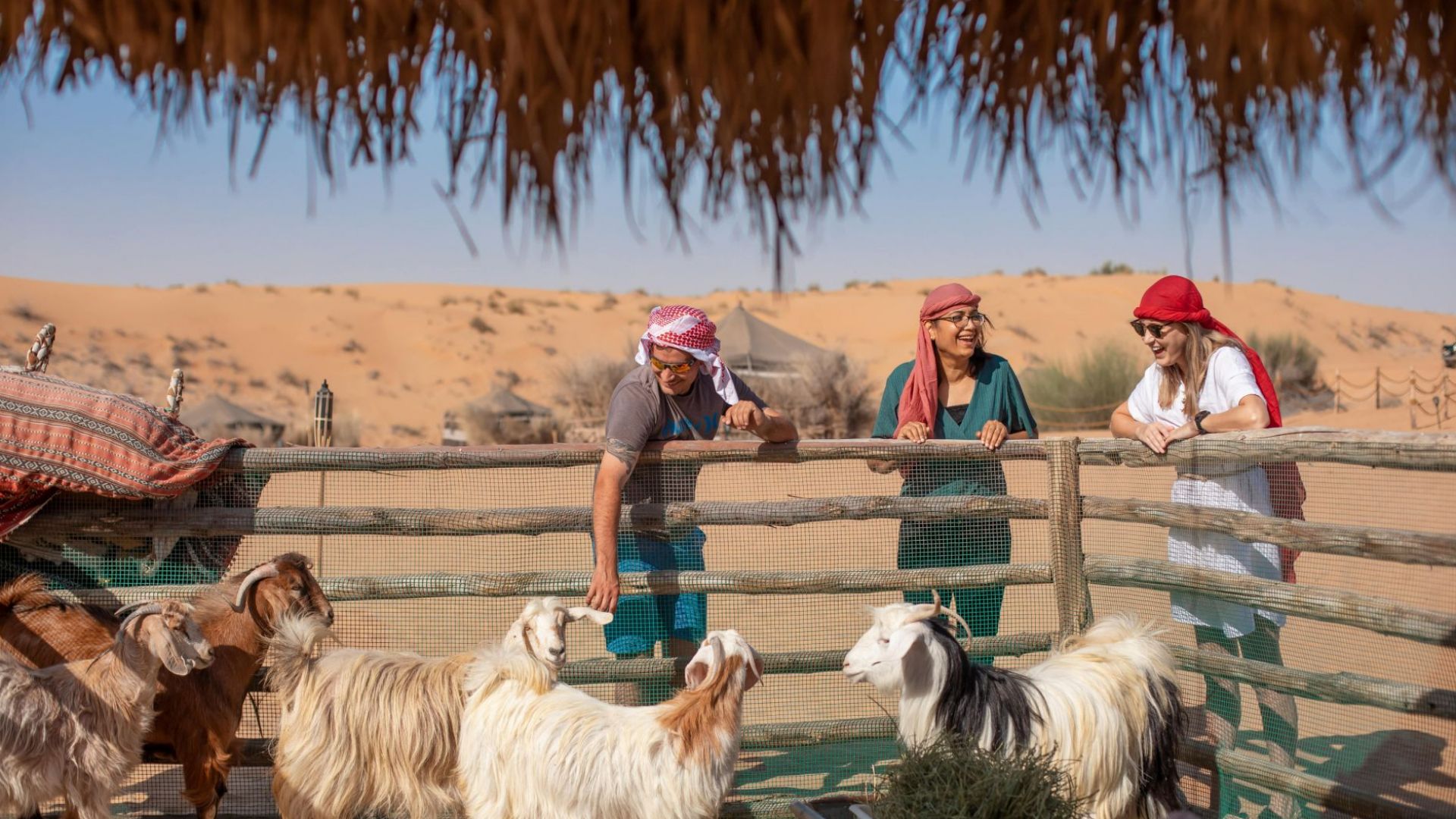 Back to Home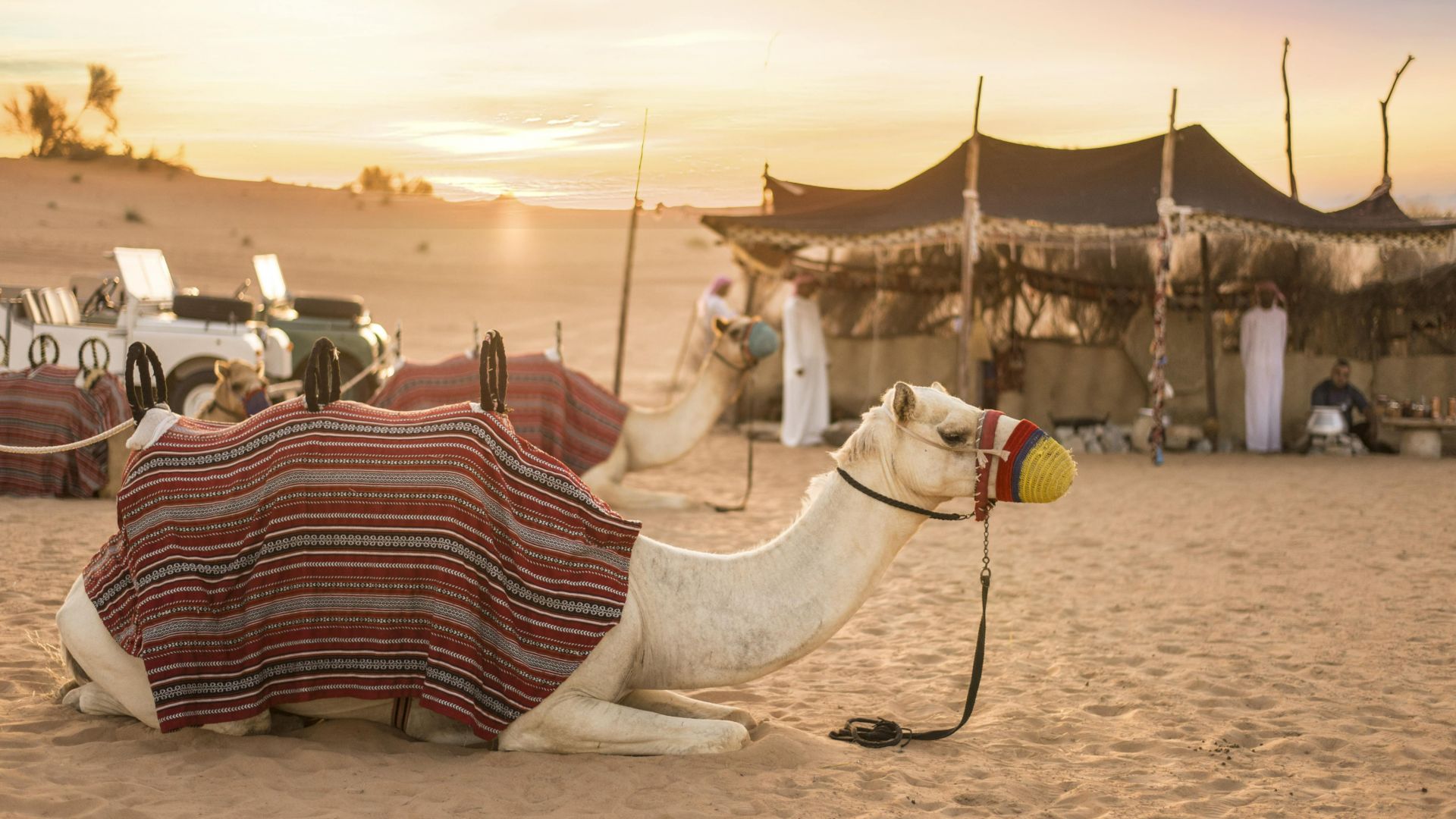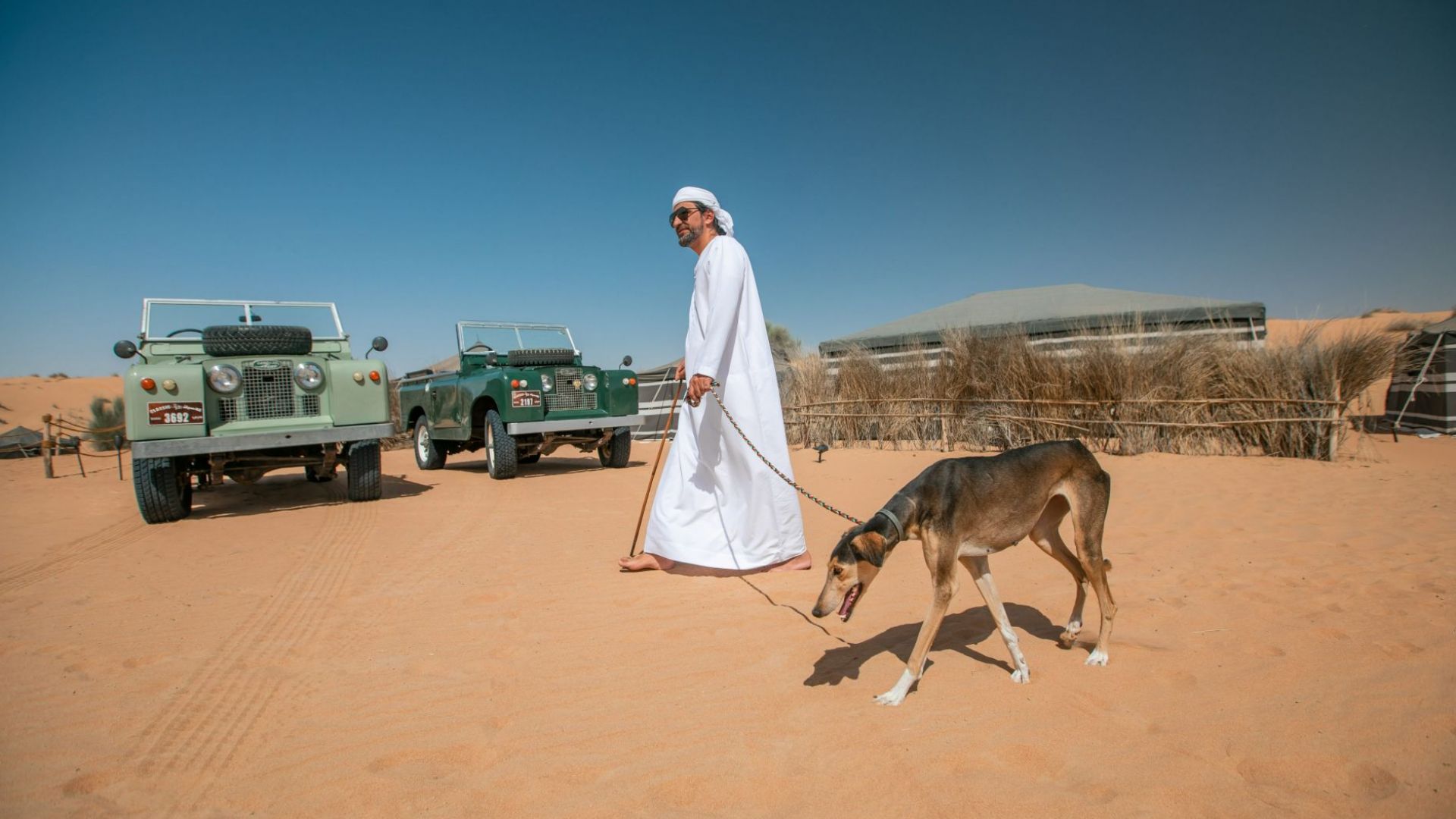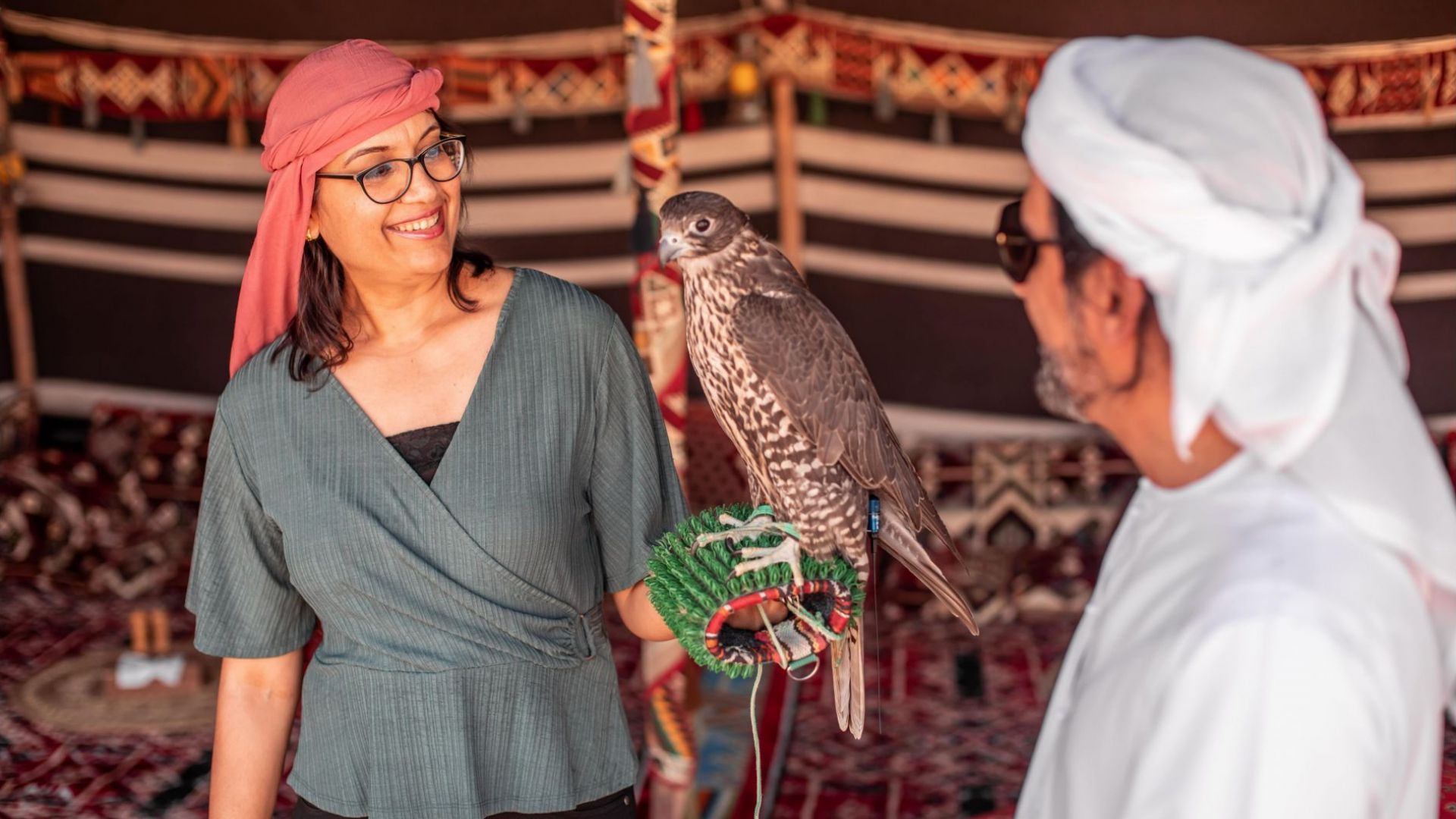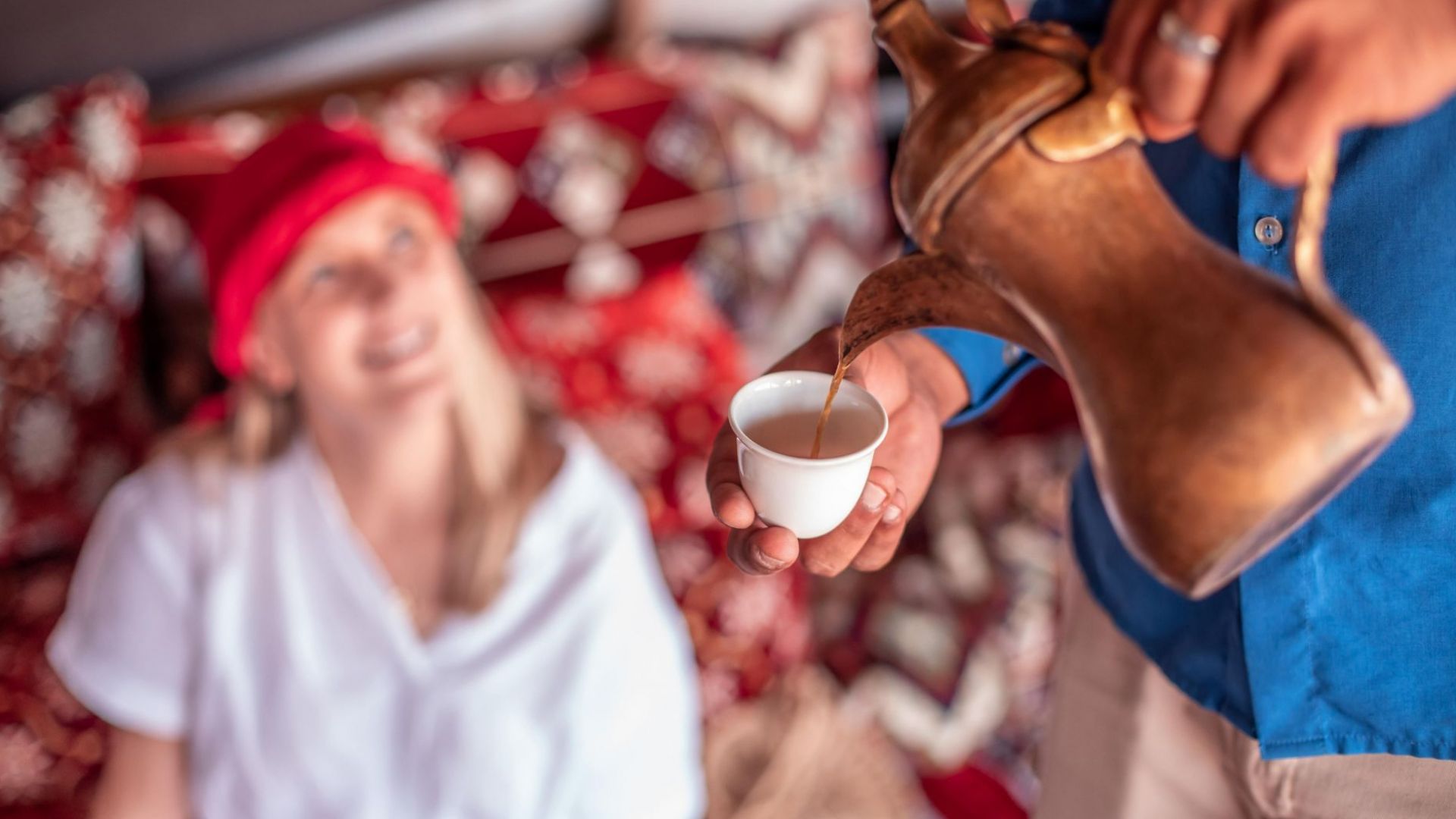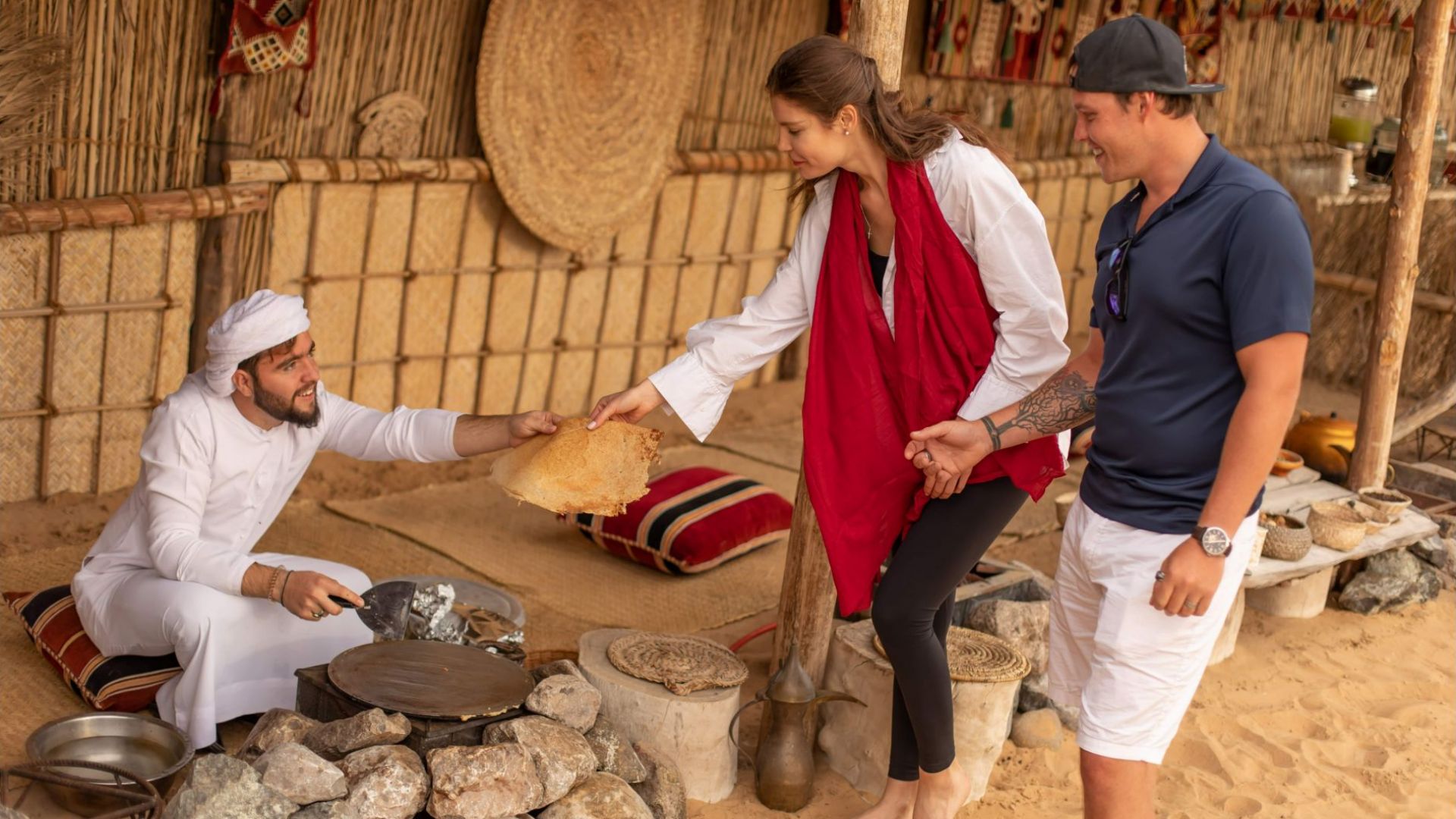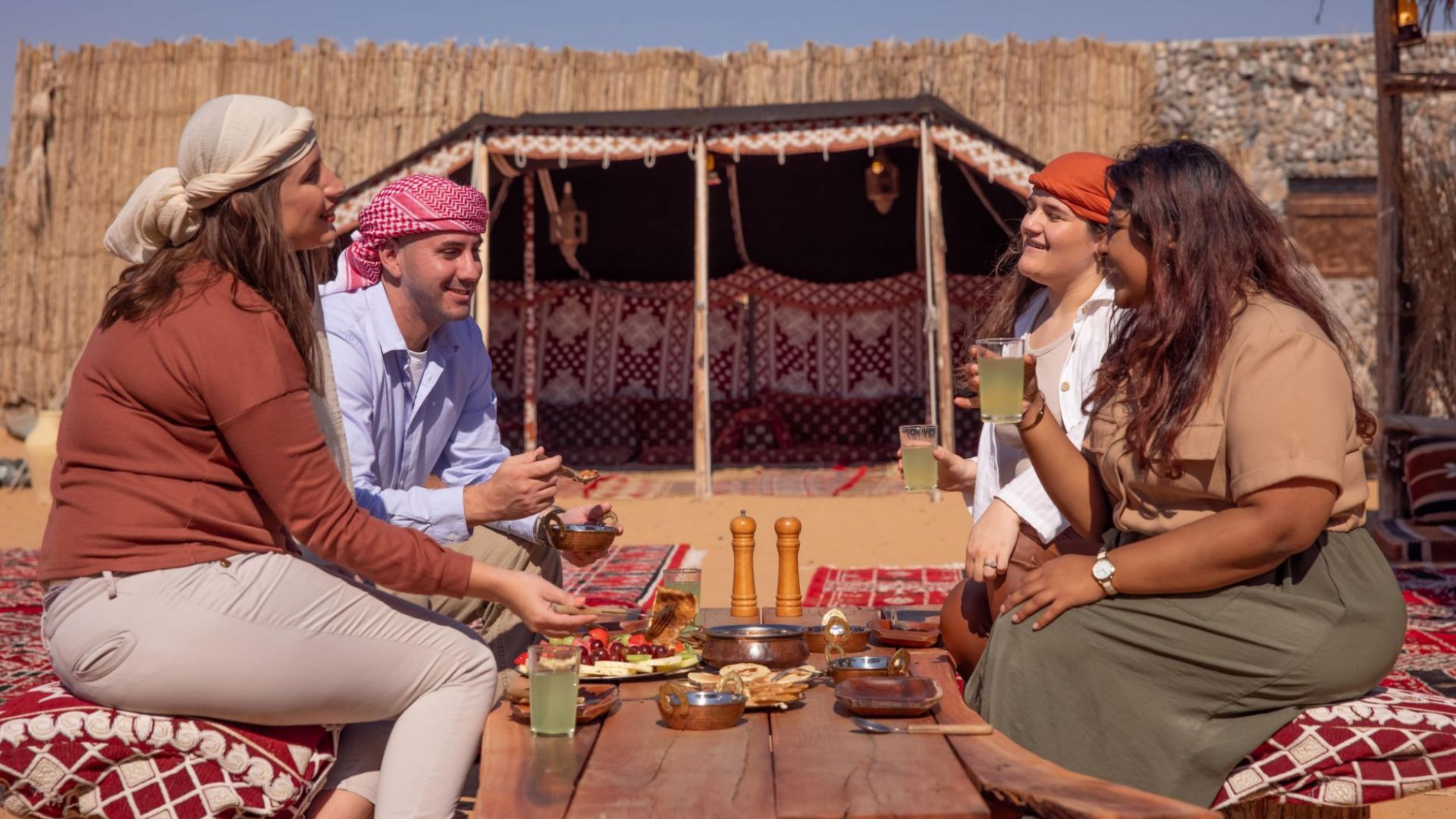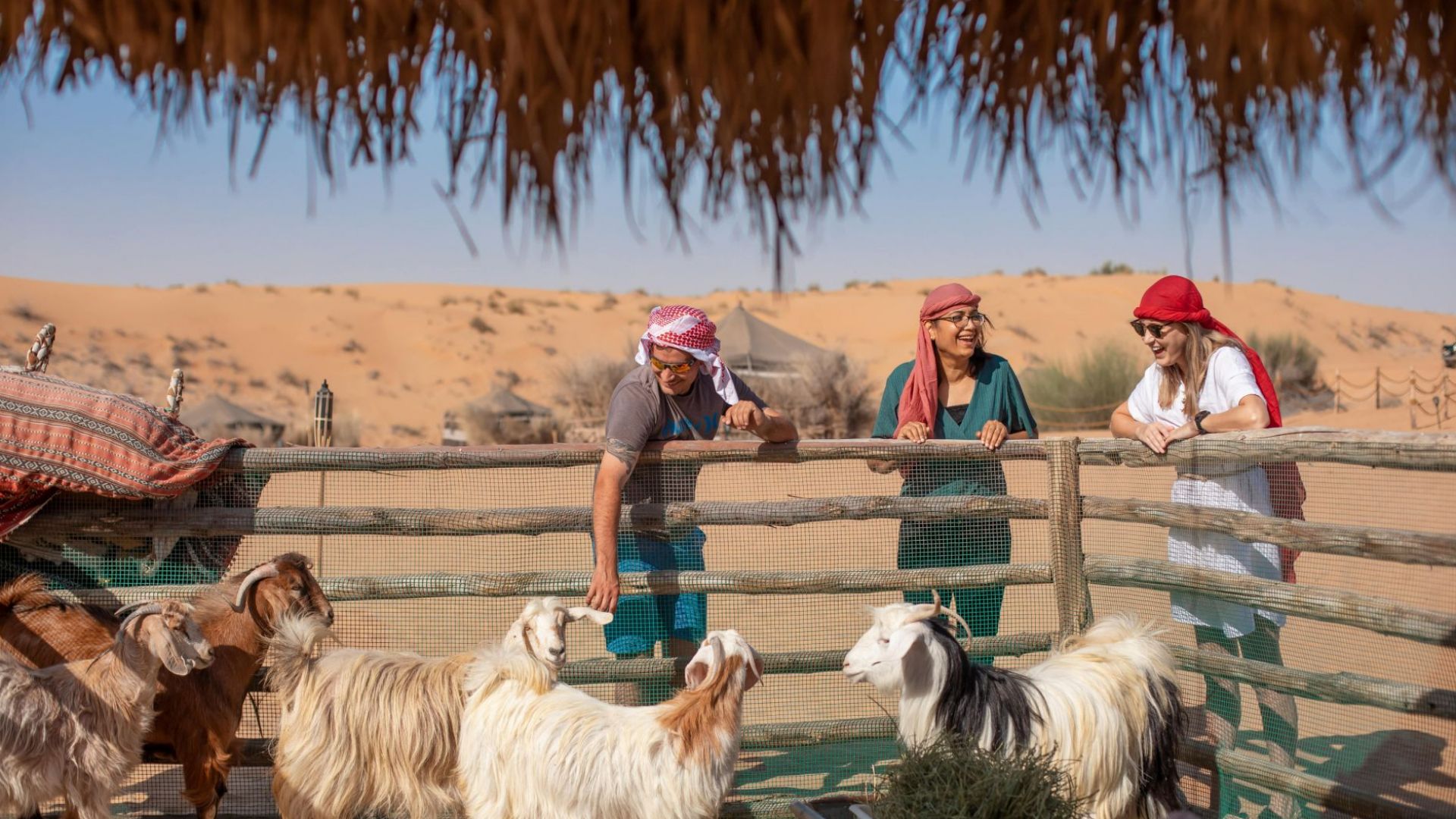 Bedouin Culture Safari
Supplied by: Platinum Heritage Desert Safari
Experience life as a Bedouin nomad, learning how to survive in Dubai's unforgiving desert. Immerse yourself in this ultimate culture safari to see how these hardy and resourceful people herded, hunted, camped, and thrived.
Highlights
Arrive at the Dubai Desert Conservation Reserve. Receive your Adventure Pack and put on your Sheila/Ghutra (traditional headscarf).
Embark on a traditional camel caravan across the sand dunes (15 minutes).
Explore the traditional village with Bedouin tents, cooking stations, farm animals and learn about Bedouin life.
Enjoy a traditional Bedouin breakfast
Nature drive through the Dubai Desert Conservation Reserve (60 minutes approx) in a legendary 1950s Land Rover
Overview
Immerse yourself in the ultimate cultural experience with this hands-on desert safari. See first-hand how the Bedouin lived and survived the desert – by camel and even by vintage Land Rover.

At a nomadic-inspired camp, you will meet with Bedouin storytellers and a friendly Saluki dog and falcon. Learn how our Emirati ancestors used to herd, hunt, and thrive by using their resources. Experience a traditional Emirati breakfast and join in authentic Bedouin performances.

This experiential morning is sure to give you insight into the rich culture and heritage of the United Arab Emirates and the people that made it the beautiful country it is.
What's included
Shared pick up from Dubai hotels on a  between 05:30 AM and 07:00 AM, depending on the season. We will inform you of the exact pick-up time the afternoon before your Safari.

Receive your Adventure Pack (Headscarf, Stainless Steel Water Bottle and Bag). 

Traverse the desert, like a true nomad, by camel to an authentic Bedouin village. The camel ride is 15 minutes long, and each camel can accommodate two guests.

Explore a traditional village with Bedouin tents, cooking stations and farm animals.

Get friendly with a Saluki dog and engage in a 25-minute falconry performance.

Savour a traditional Emirati breakfast and learn how it's prepared. 

Listen to Bedouin storytellers and learn more about their rich heritage.

Partake in a traditional dance performance with young locals.

Embark on a nature Safari in a vintage Land Rover (60 minutes).

Return to the hotel between 10:30 AM and 12:00 PM, depending on the season. Your total experience will last approximately five hours.

Gratuity

Photos and Videos
Know before you go
• Vegetarian, kids meal and Kosher style meals are available upon request on booking.
• We do not serve alcohol nor permit guests to bring them on tour to stay true to local traditions and showcase the authenticity, warmth and hospitality of this region.
• As our safari drives do not include dune bashing, pregnant ladies can join our safari till the second trimester. An alternative can be arrange for pregnant ladies after the second trimester.
• As the desert can get quite warm, we suggest bringing a hat, sunglasses, sunscreen and cool, comfortable clothes. For desert safaris in the winter, we recommend bringing something warm to wear.
• Our guests' health and safety are of utmost importance to us; therefore, we strictly follow the guidelines set by the UAE government.
• We don't pick up guests from personal residences in Dubai unless you have booked a private car. If you are staying at a personal residence, we can pick you up from the nearest hotel.
• A private car booking is required if travelling with children under 5 years old
• Infants below 12 months are not permitted on our nature drive, however we can arrange an alternative on request.
• Children over 5 years old and under 12 years old will be accepted at the Child rate
• Pick up from Dubai Hotels between 5:30 AM and 7:00 AM (depends on the sunrise)
• The operator will contact you within 24h to 48h of the tour date to confirm pick up location and time.
• Return to the Hotel between 10:30 AM and 11.30 AM
• All of our products are operated in line with local Covid-19 legislation requirements.
Cancellation policy
For a full refund, cancel at least 24 hours before booked date. No-shows and late cancellations are non-refundable.
Opening times
Monday

08:00 AM - 09:00 PM

Tuesday

08:00 AM - 09:00 PM

Wednesday

08:00 AM - 09:00 PM

Thursday

08:00 AM - 09:00 PM

Friday

08:00 AM - 09:00 PM

Saturday

08:00 AM - 09:00 PM

Sunday

08:00 AM - 09:00 PM
Other
`