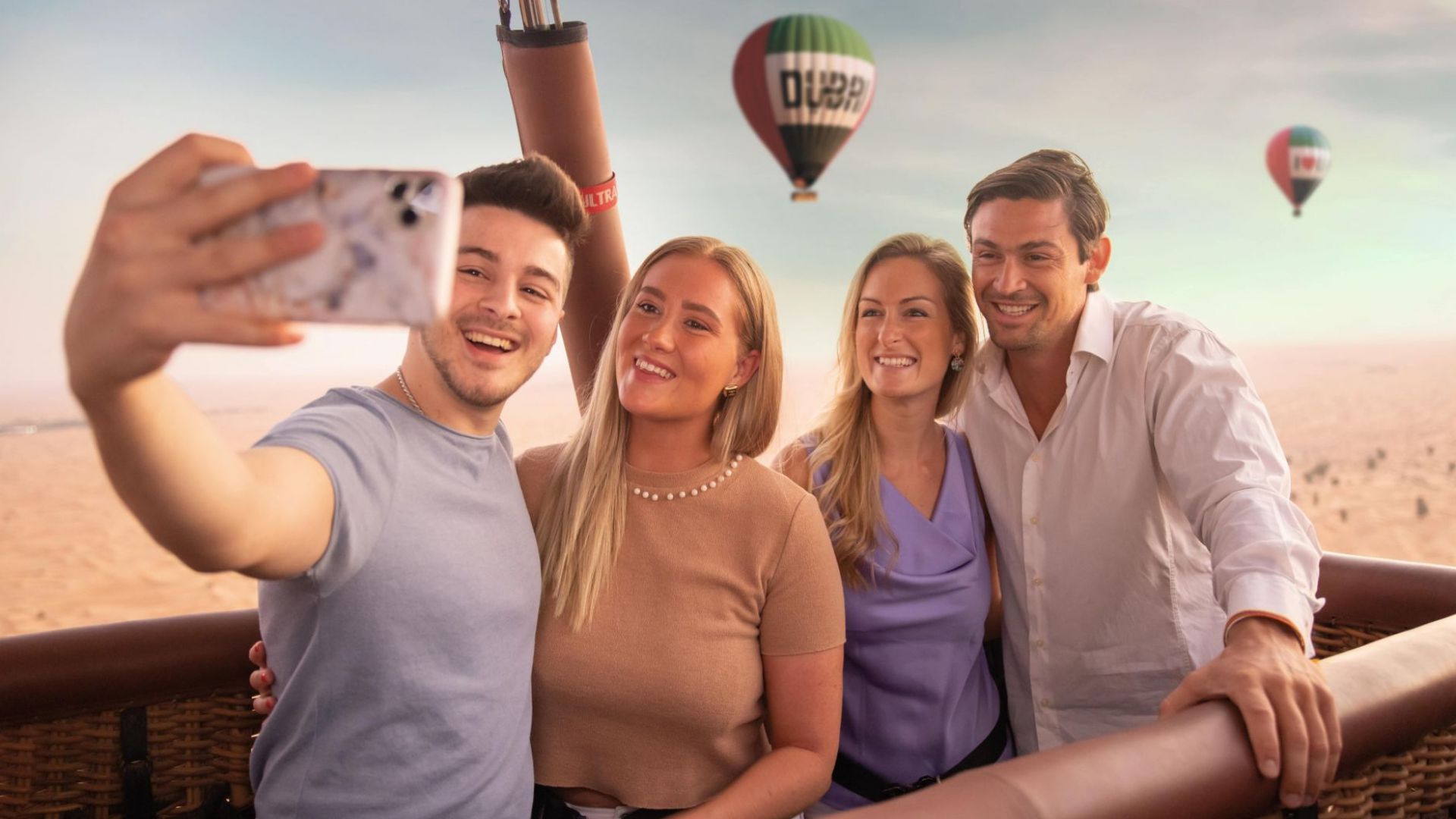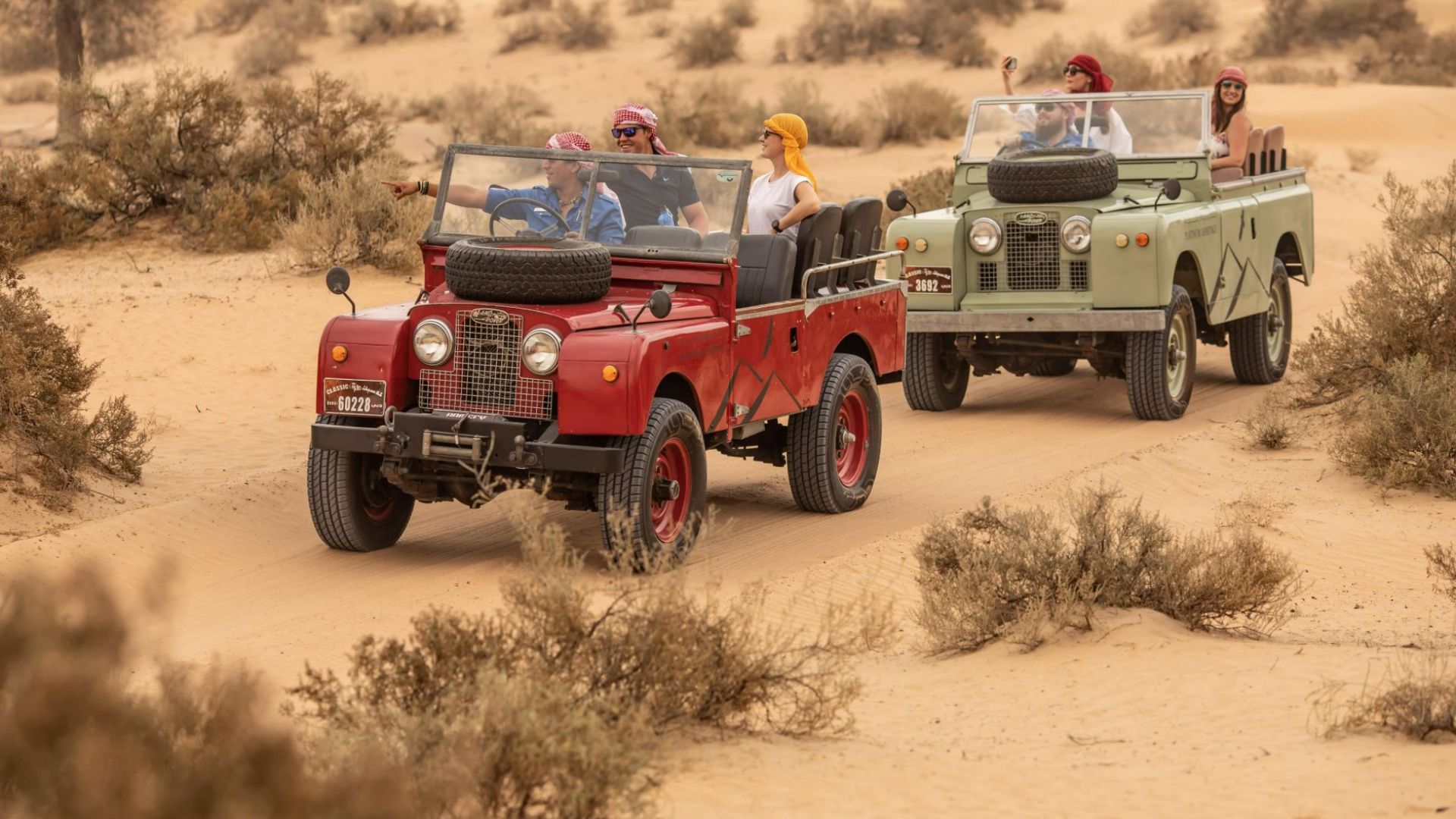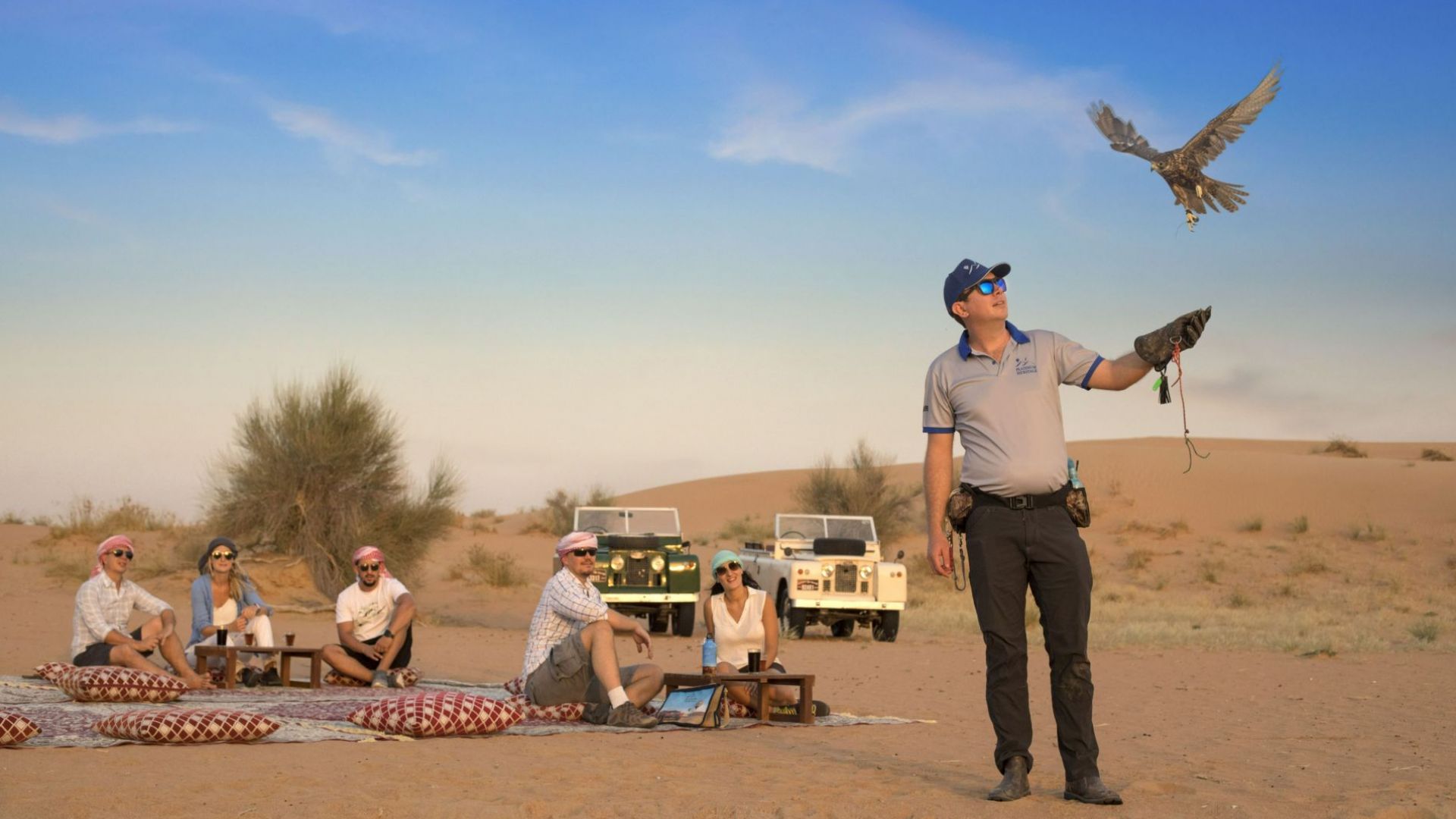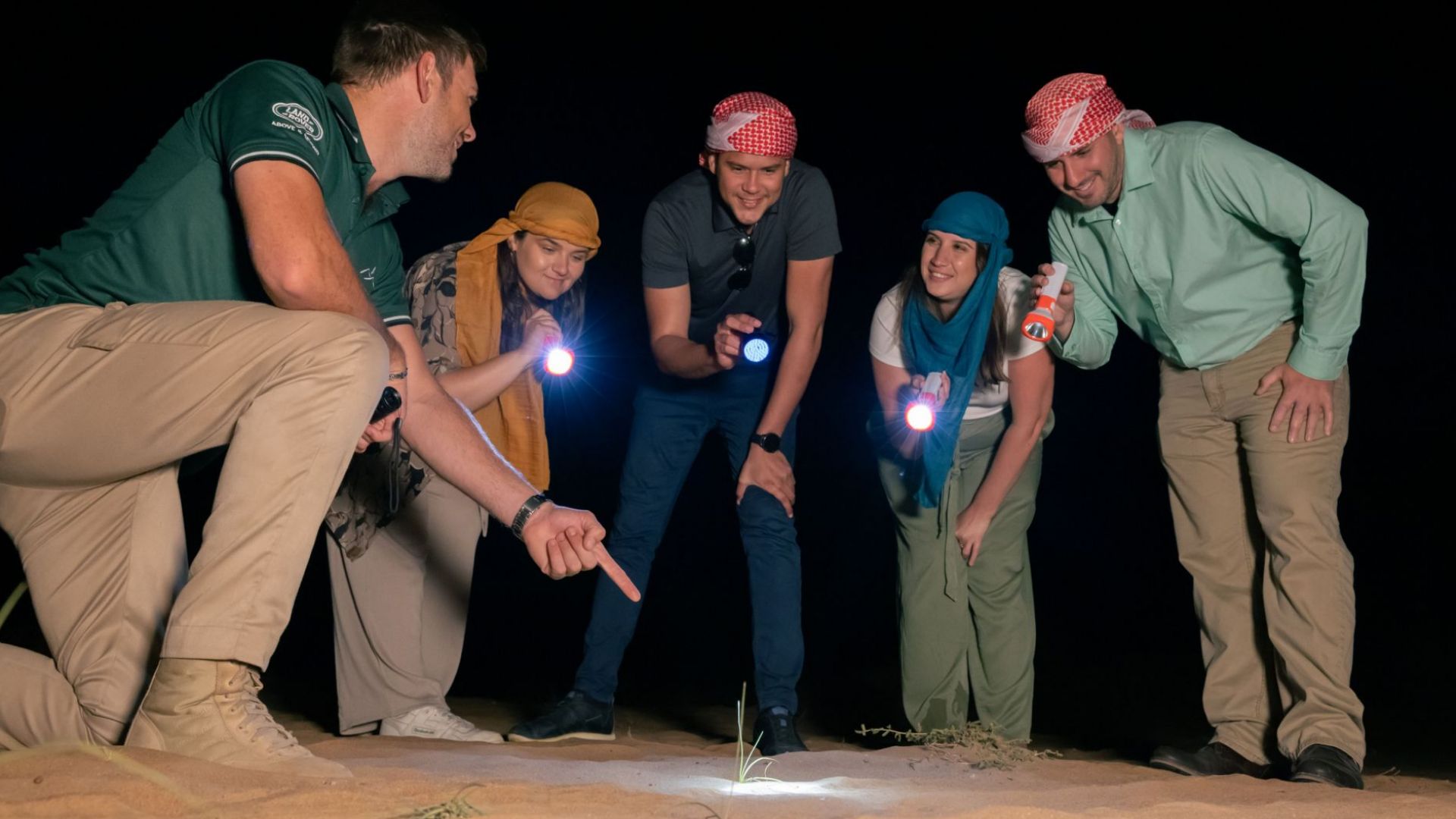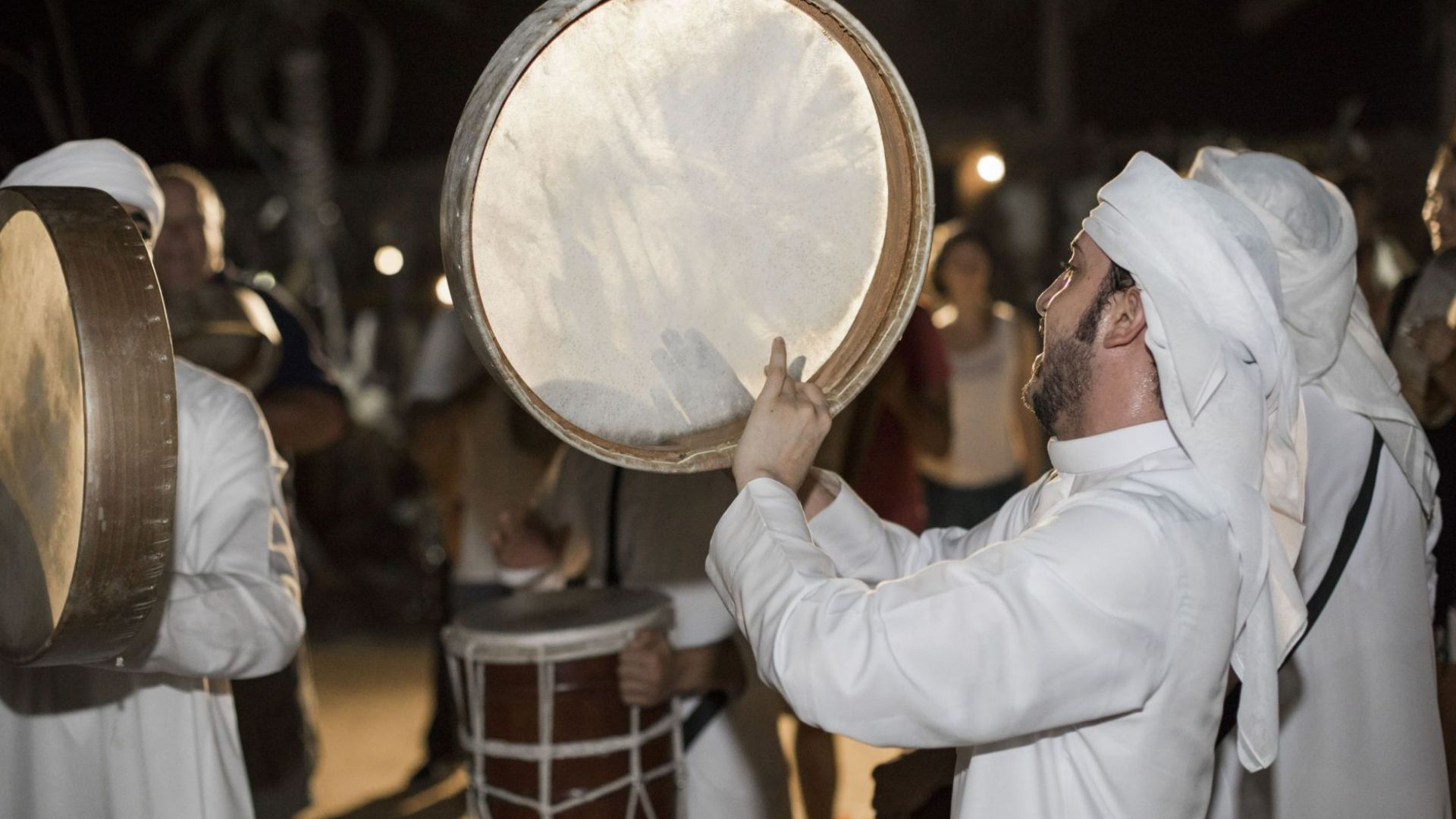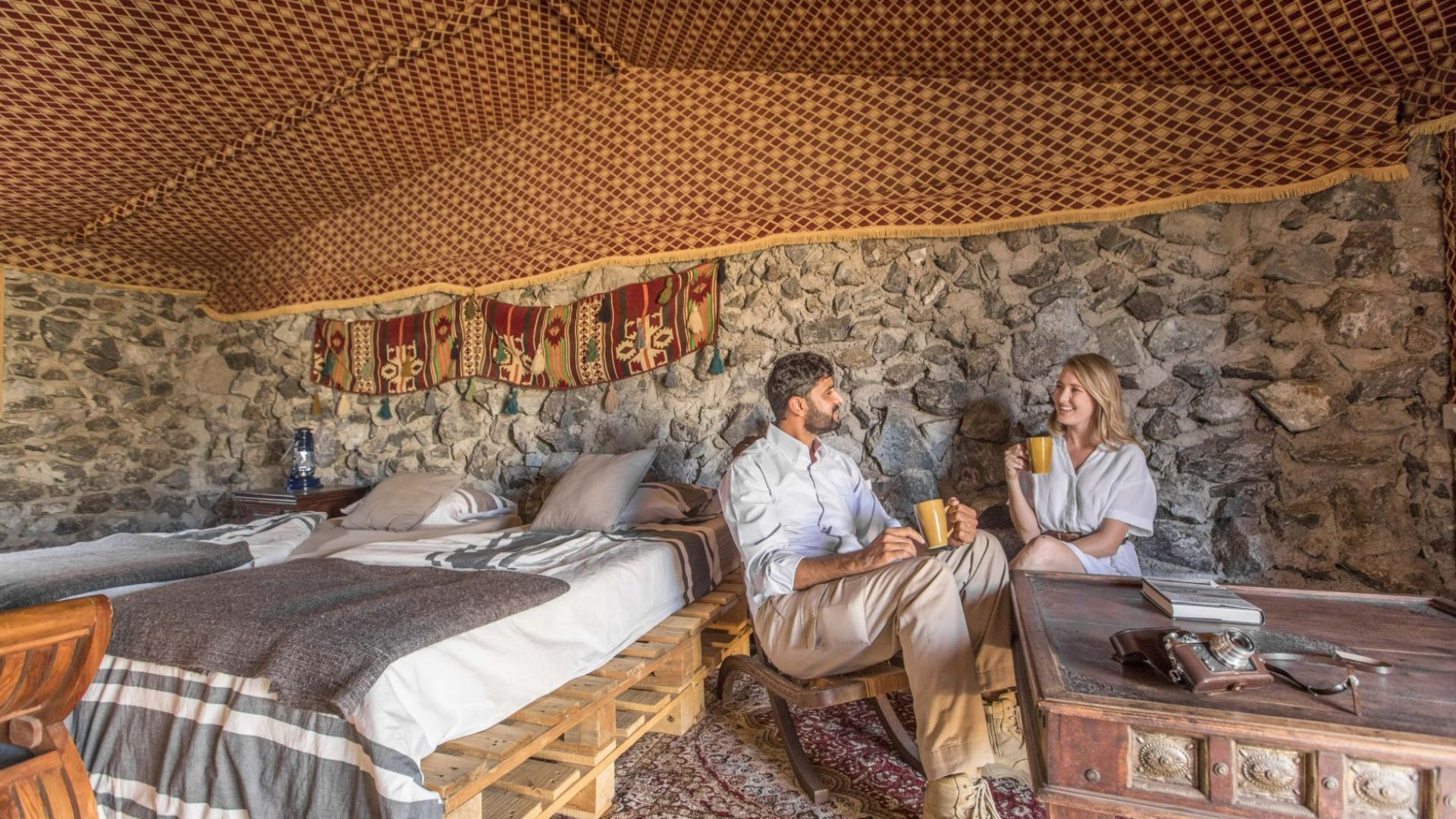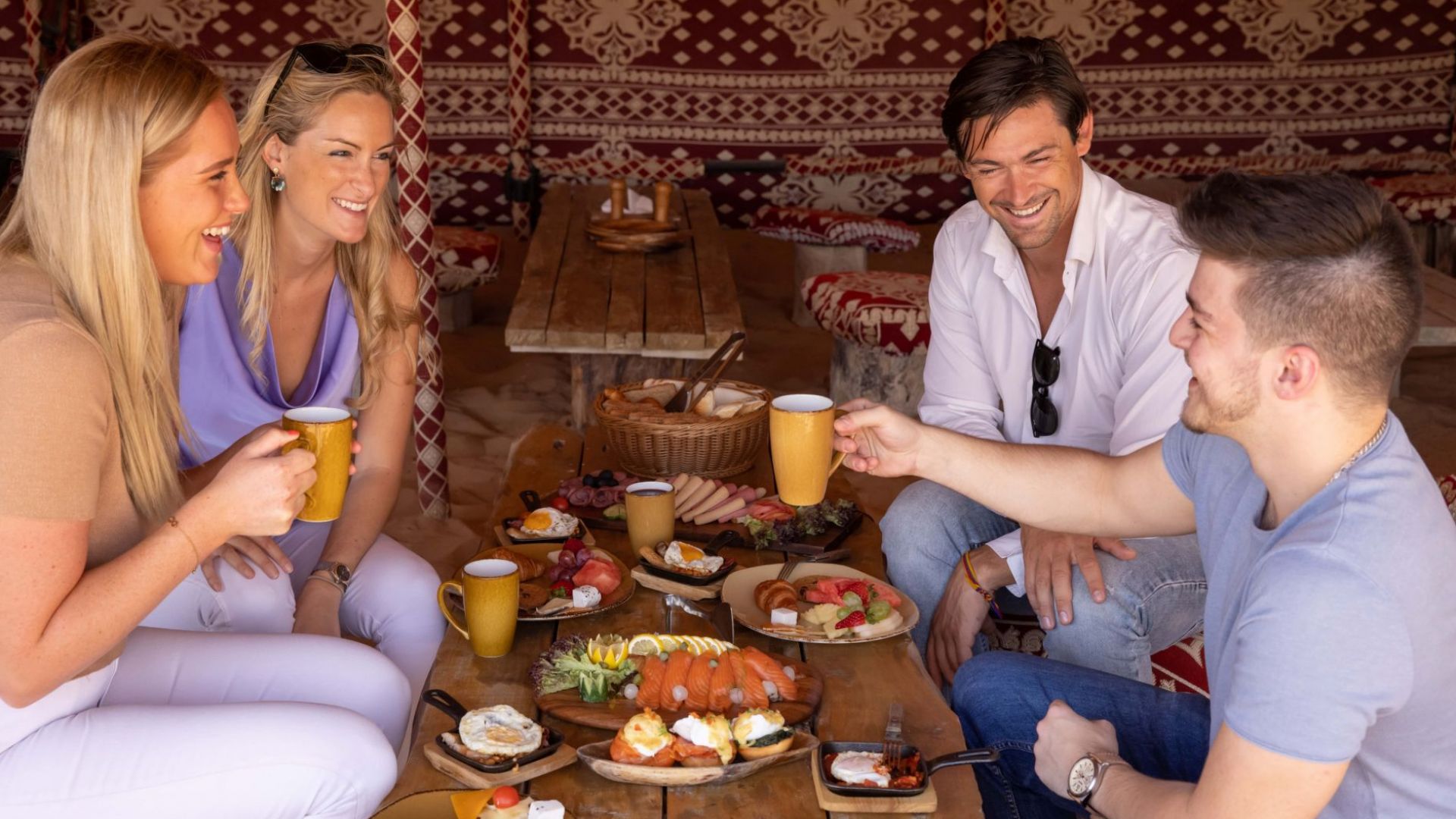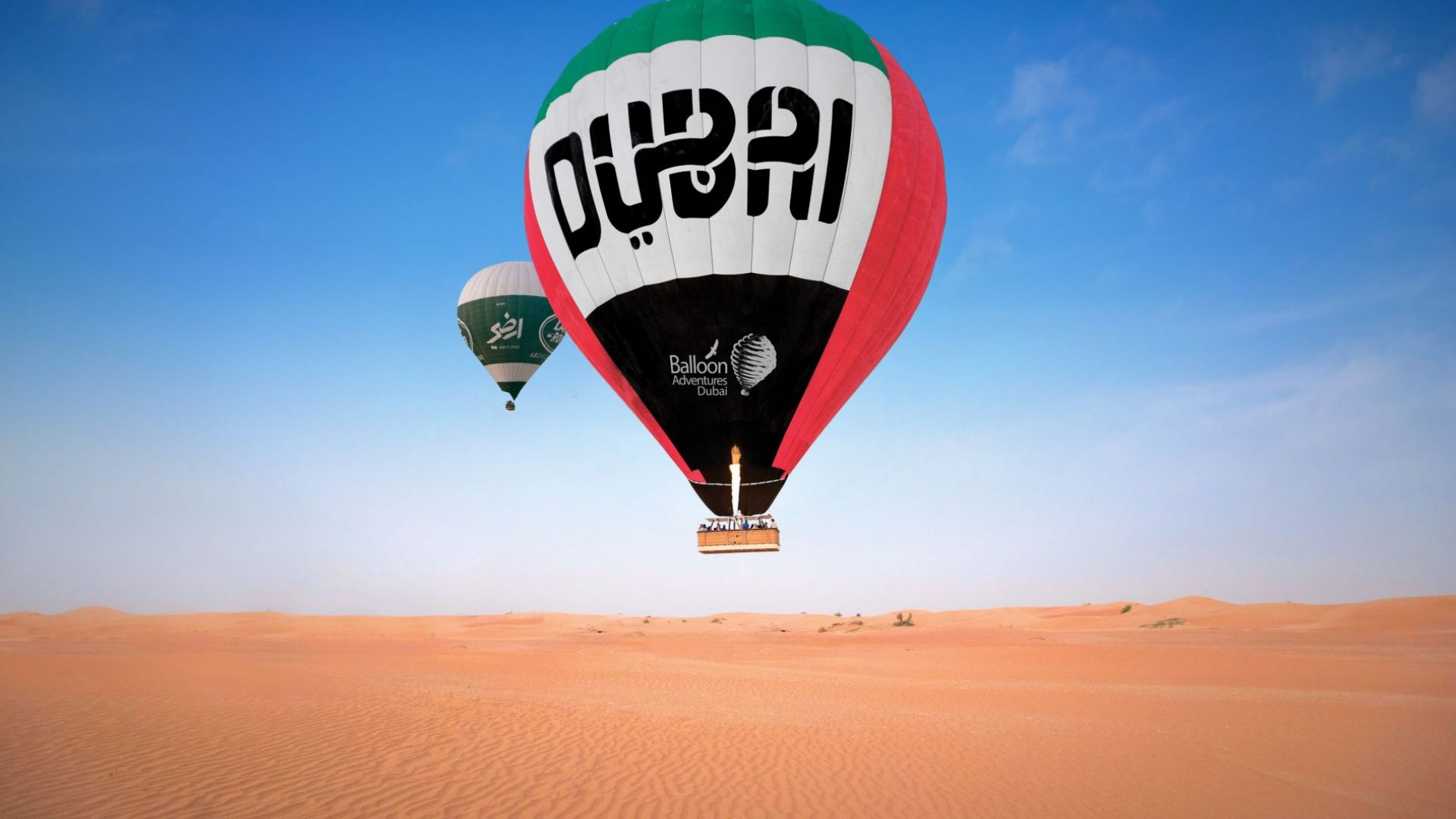 Back to Home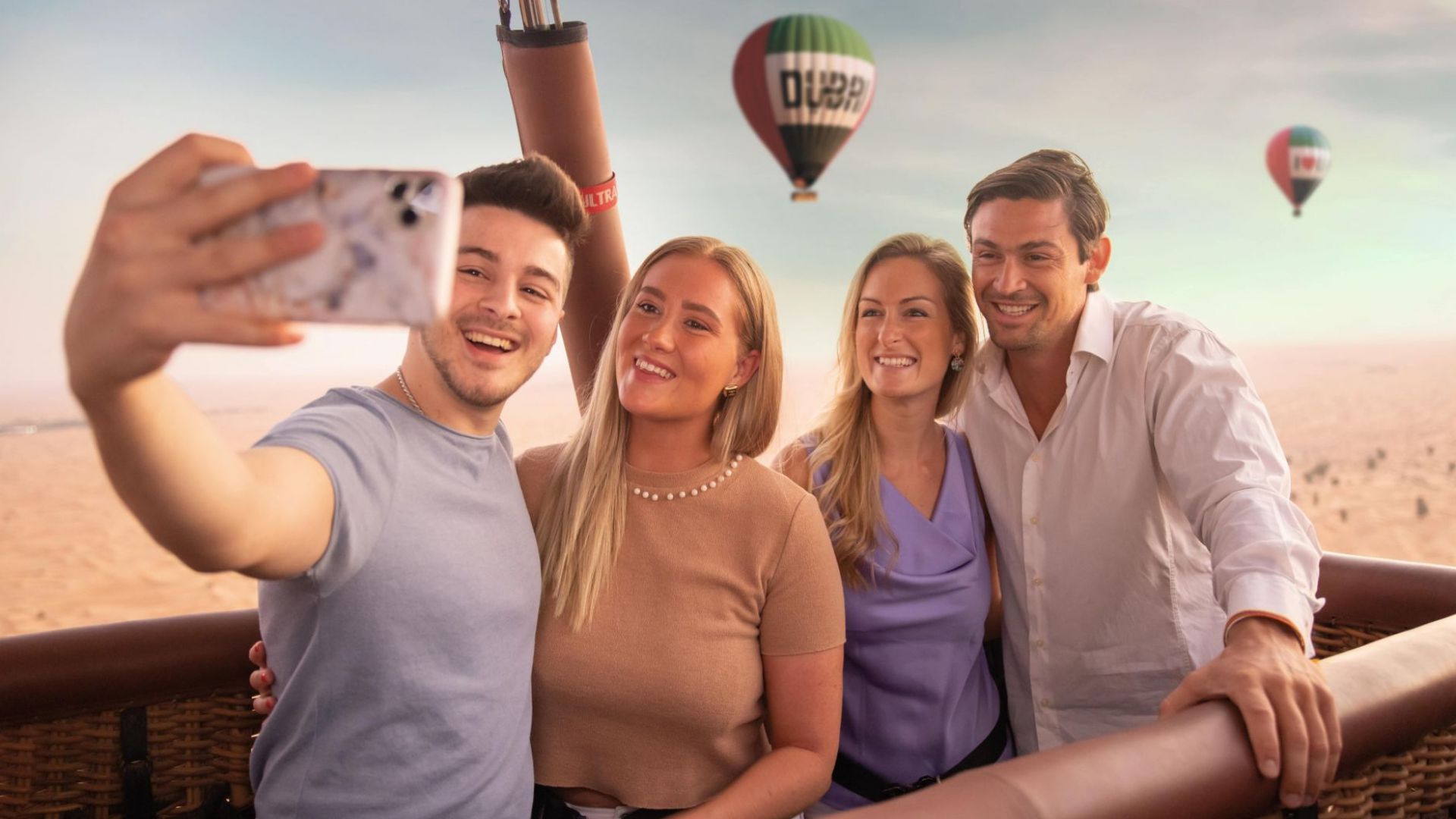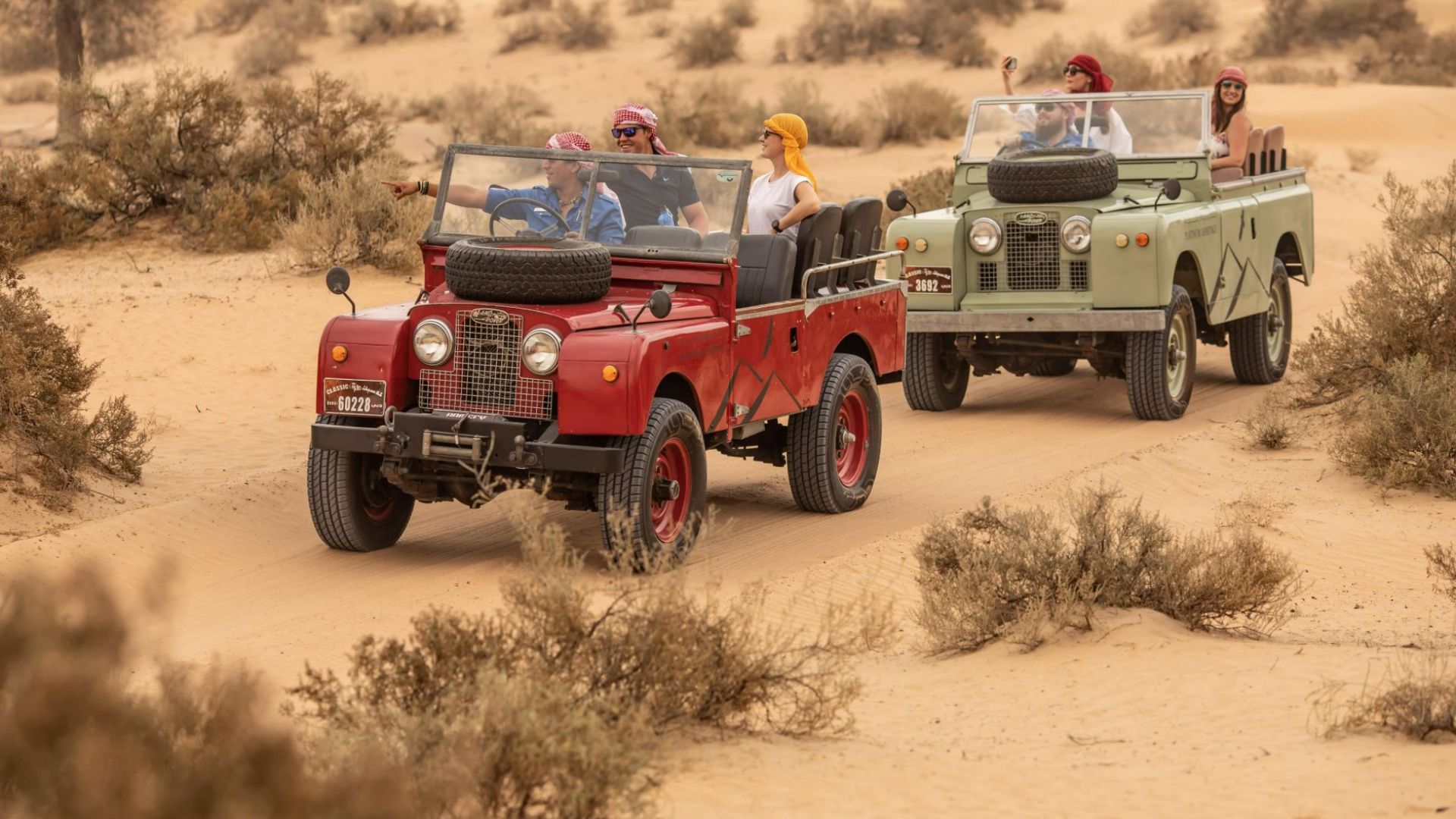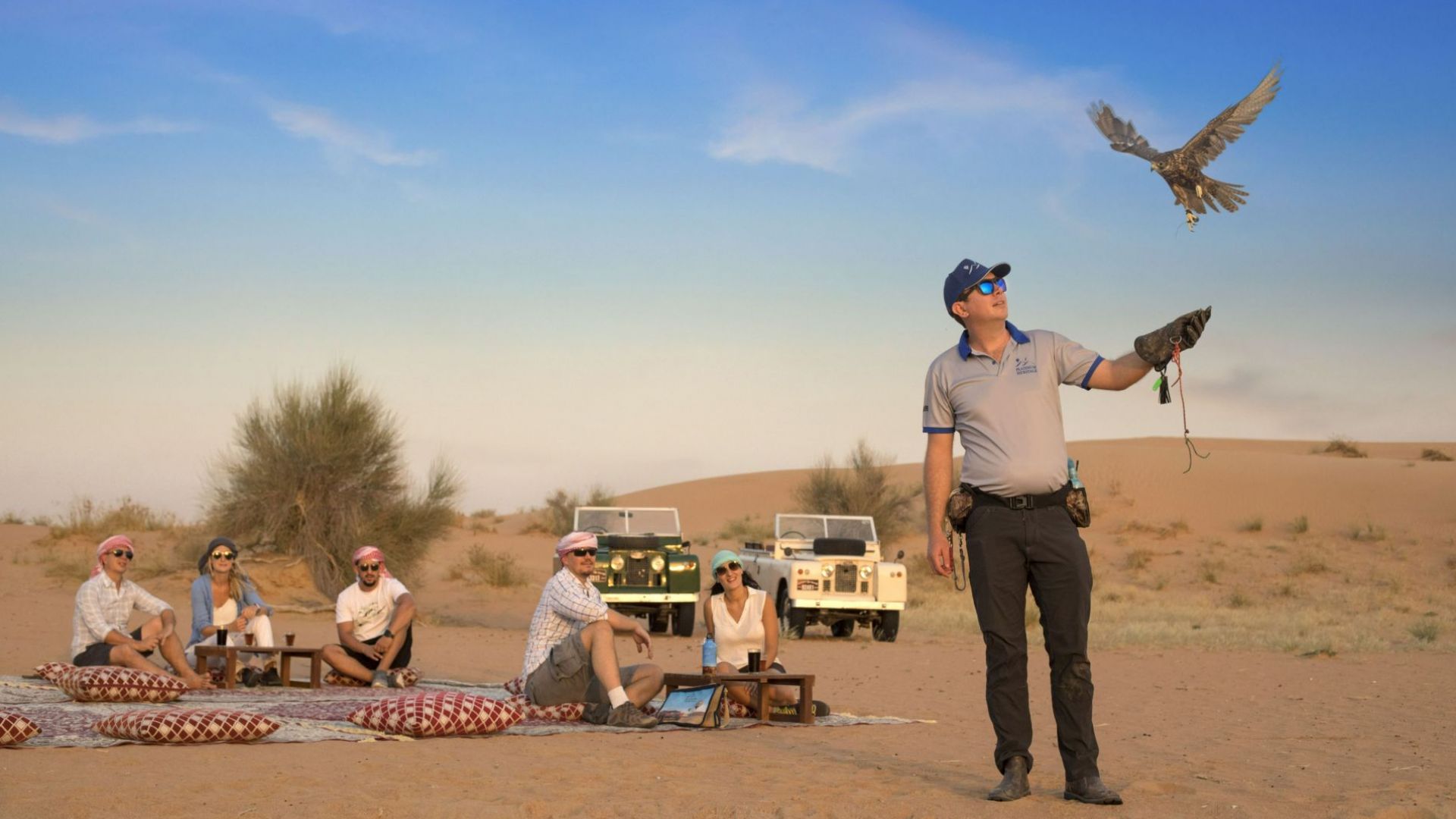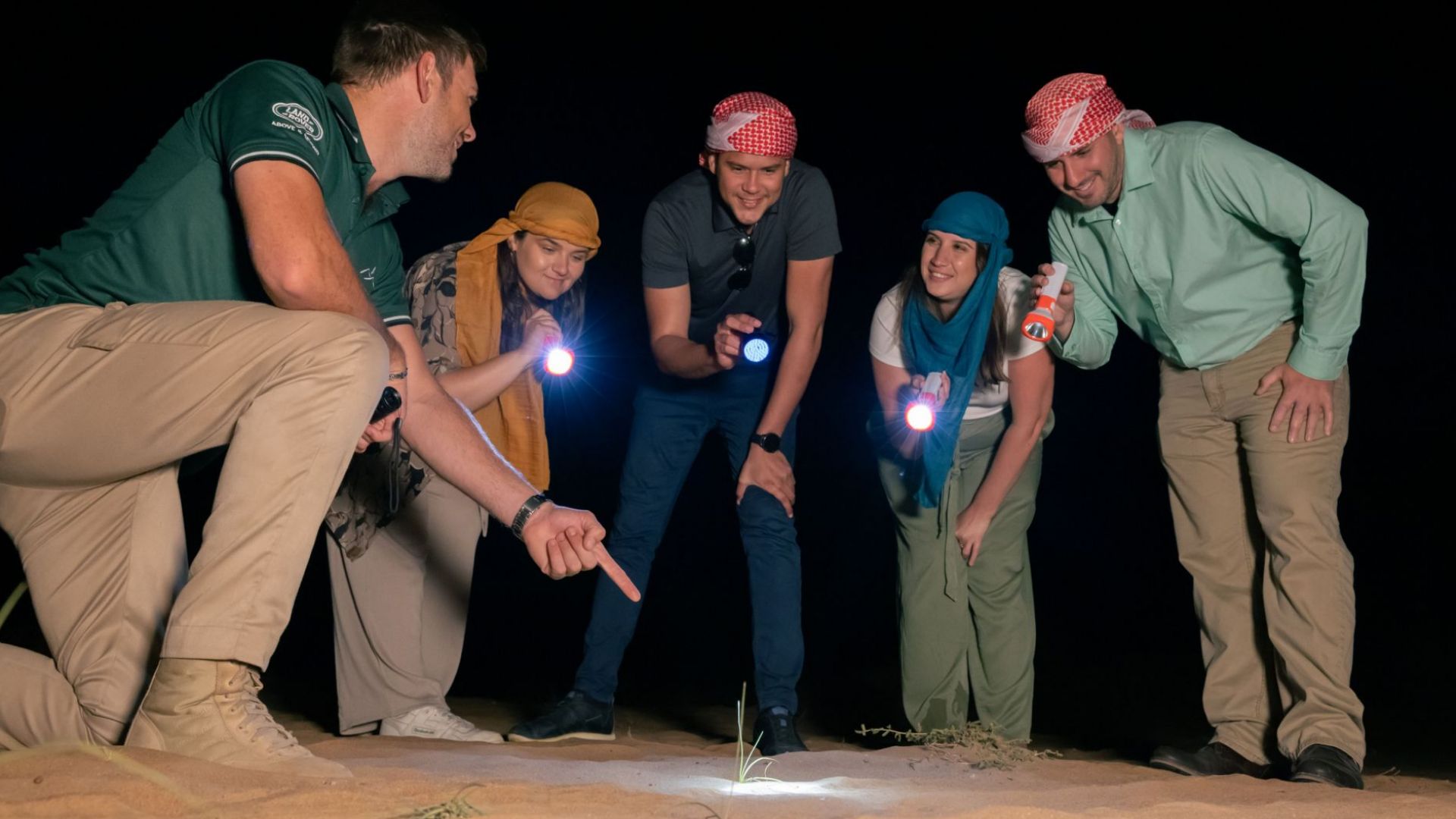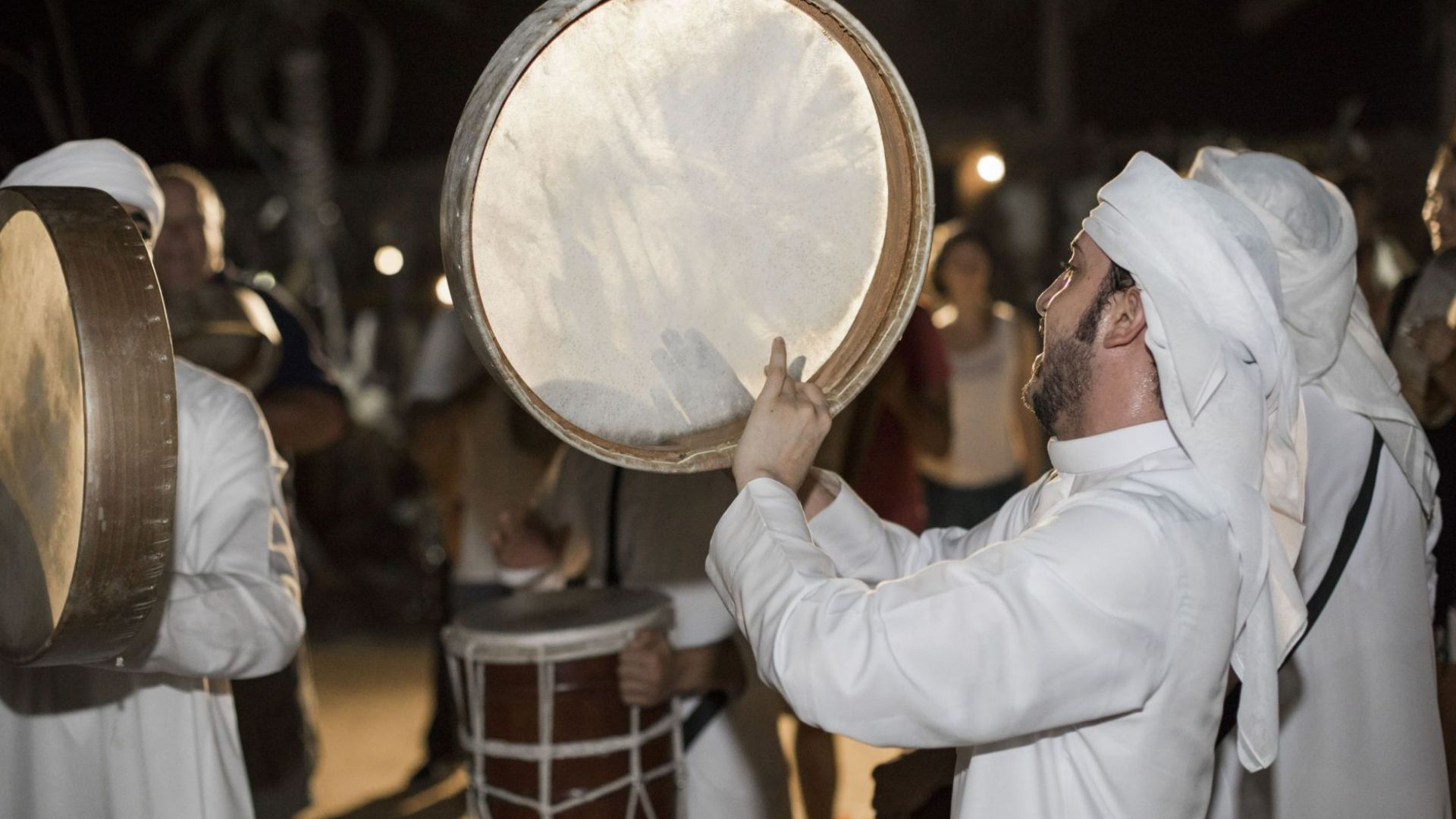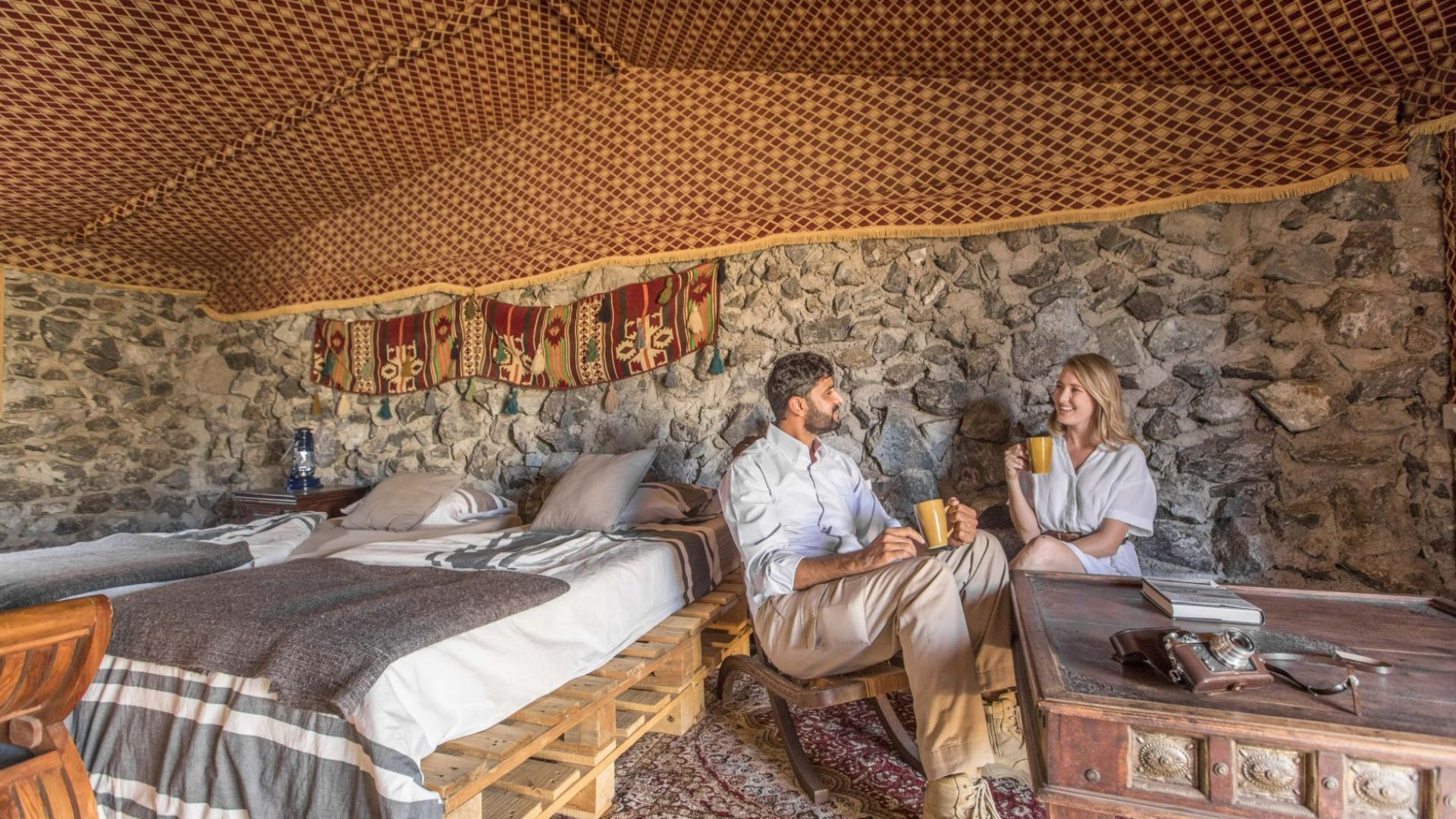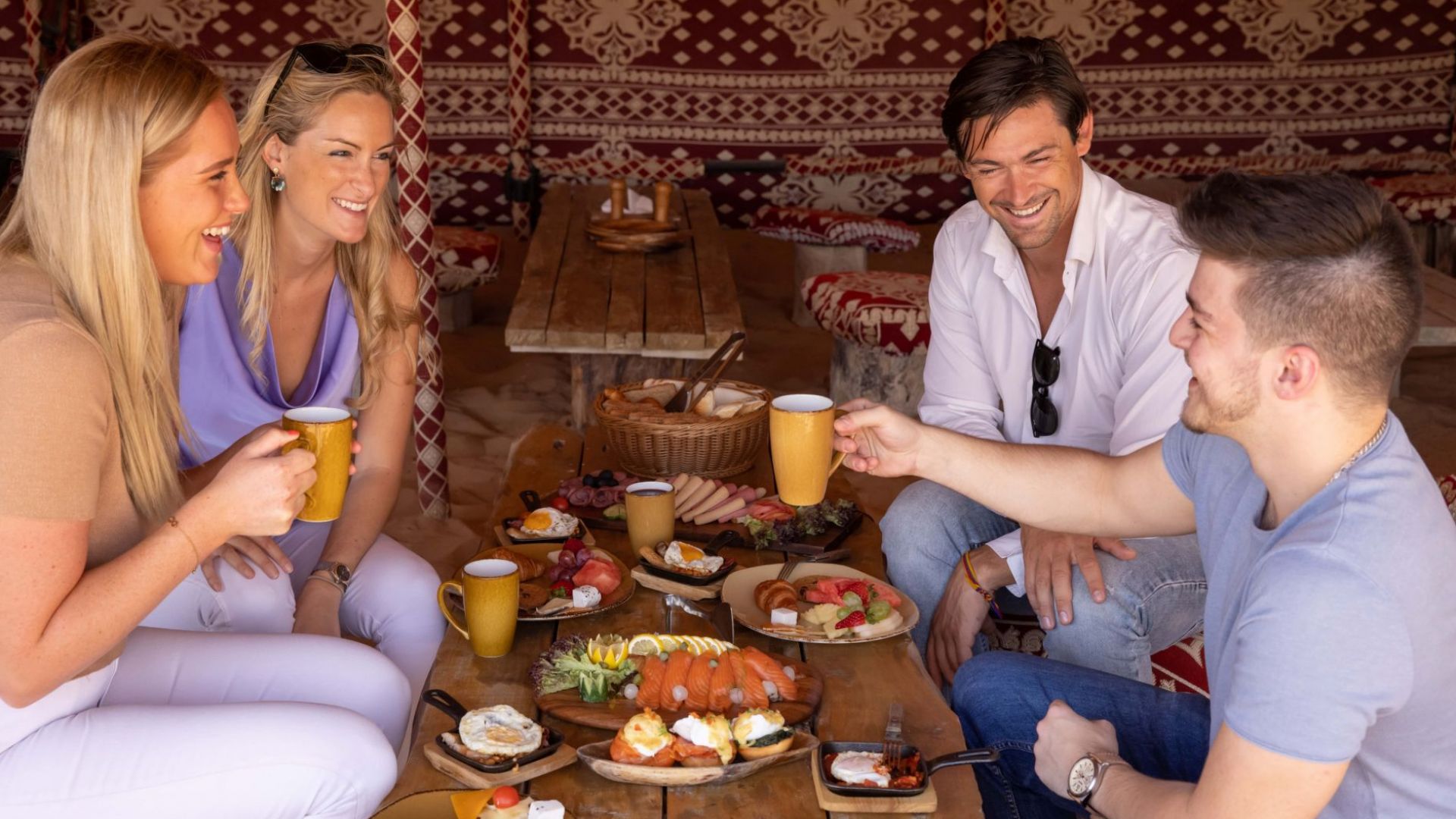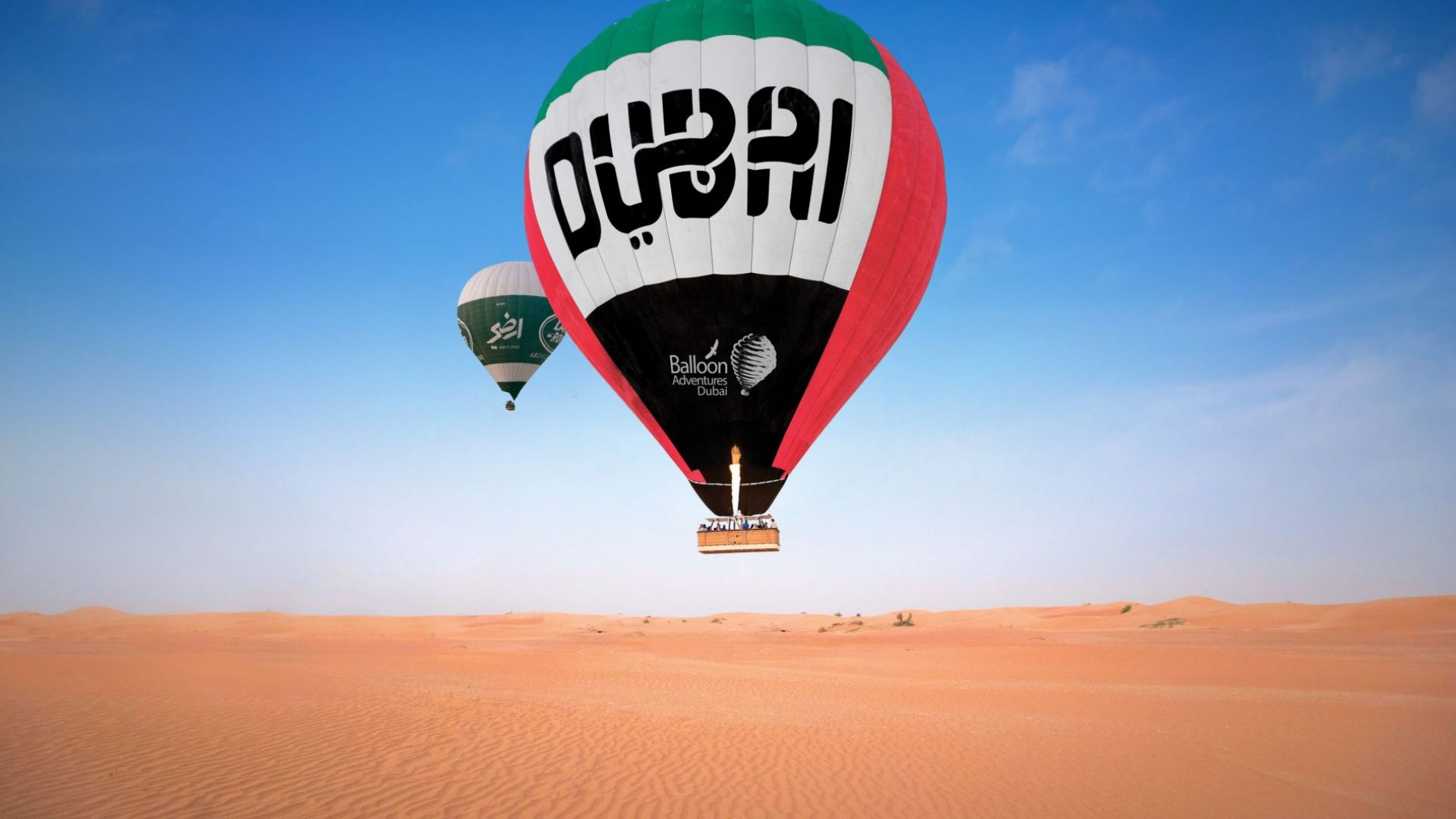 Heritage Safari by Vintage Land Rover with Overnight and Hot Air Balloon -Shared
Supplied by: Platinum Heritage Desert Safari
Experience the most-awarded desert safari in Dubai. Explore the desert in a vintage Land Rover.
An exciting afternoon safari that flows into a blissful evening filled with educational and cultural activities followed by an overnight stay in the desert and a Balloon flight into the morning sunrise.
Highlights
Arrive at the Dubai Desert Conservation Reserve to receive your Adventure Pack and put on your Sheila or Ghutra (traditional headscarf)
Nature drive through the Dubai Desert Conservation Reserve in a legendary 1950's Land Rover followed by Falcon demonstration and sunset photo stop among the dunes.
Scrumptious authentic dinner in an exclusive camp set among the rolling dunes of a Royal desert retreat including Camel rides, henna tattoos, bread making, Arabic coffee making and aromatic shisha pipes available at the camp with cultural entertainment performance (not available during Ramadan). 
Stay overnight in a traditional Arabic stone dwelling room. You will be provided with all the amenities like a comfortable bed, pillows, sheets and a peaceful night's sleep..
Hot Air Balloon ride in the morning with gourmet breakfast.
Overview
Embark on the most awarded desert safari in Dubai. Be a part of history and experience the desert like never before. Your professional Conservation guide will take you on a 60-minute nature safari through the Dubai Desert Conservation Drive while telling you all about the desert fauna and flora and how the Bedouin used to survive. The Vintage Land Rover ensures a throwback to when the first vehicles were introduced to the UAE in the 1950s, feel the wind in your hair and take irreplaceable pictures in these classic cars. Take in a magnificent Arabian sunset while watching a spectacular falconry performance. Ease into the evening with a delicious Emirati dinner and aromatic shisha. Be entertained with traditional performances like Yola and Drumming.
After an unforgettable evening spent around the bonfire in a traditional majlis, retreat to your private room, these Arabic stone dwelling rooms are inspired by how the Bedouin designed and built their accommodation. Enjoy a restful sleep with no sounds or lights from the city to interrupt. Your room is fully equipped with a bed and comfortable bedding.
Rise before the sun to enjoy a once-in-a-lifetime hot air ballooning experience. Floating at sunrise over the pristine dunes of the Dubai desert is something you will never forget. A gourmet breakfast awaits you after landing and will compete your unforgettable time in a magical setting in the desert, you'll return to Dubai with your appetite for adventure fully satisfied!
What's included
Shared pick-up from Dubai hotels between 02:30 PM and 04:30 PM, depending on the season. We will inform you of the exact pick-up time around noon on the day of your desert safari.

Arrive at the Dubai Desert Conservation Reserve and receive your Adventure Pack (Headscarf, Stainless Steel Water Bottle and Bag).   Embark on a 60-minute nature safari (choose between a Vintage Land Rover or Camel Caravan when booking).

Marvel at a spectacular sunset falcon show against an Arabian sunset backdrop.

Arrive at an authentic torch-lit Bedouin Camp and receive a warm Arabic welcoming with coffee and dates.

Enjoy live bread making, coffee making, camel rides and shisha.

Indulge in a four-course traditional dinner.  

Watch and partake in interactive Emirati performances like drumming and Yola.

Stay overnight in a traditional Arabic stone dwelling room. You will be provided with all the amenities like a comfortable bed, pillows, sheets and a peaceful night's sleep. Awake to a gourmet breakfast.

Spectacular sunrise hot air balloon flight the next morning. The overnight Bedouin camp is located only 15 minutes away from the hot air balloon take-off site. After the flight, you will return to the camp to enjoy a delicious breakfast before returning to the city.  

Return to the hotel between 010:30 AM and 11:30 PM, depending on the season.

Optional photos and videos

Gratuities
Know before you go
• Hotel pick-up from urban Dubai area, in a shared air-conditioned vehicle. (Time is between 2:30pm and 4:30pm depending on the season/sunset.)The operator will contact you within 24h to 48h of the tour date to confirm pick up location and time.
• As it is warm in the Dubai desert, we recommend (especially during summer) that you wear a hat, sunglasses, sun cream and comfortable cool clothes. During winter (December- February) we recommend that you bring something warm to put on as the temperature drops considerably after sunset.
• Dinner includes soup, salad, appetiser, main course and dessert. We also provide vegetarian and vegan meal options. Please inform us when booking so we can make sure you are accommodated.
• We do not serve alcohol nor permit guests to bring them on tour to stay true to local traditions and showcase the authenticity, warmth and hospitality of this region.
• Bathrooms facilities are available in the desert and at the camp and are shared. Shared bathroom for the overnight accommodation available.
• Our camps are solar powered, you will be provided with a torch as the light will be switch off at night.
• Your Desert Safari is conducted by highly trained Conservation guides with extensive knowledge of ecotourism, cultural heritage, history and natural environment of Dubai.
• A portion of your Desert Safari fee is contributed towards local conservation in Dubai.
• All of our products are operated in line with local Covid-19 legislation requirements.
Cancellation policy
For a full refund, cancel at least 24 hours before booked date. No-shows and late cancellations are non-refundable.
Opening times
Monday

08:00 AM - 09:00 PM

Tuesday

08:00 AM - 09:00 PM

Wednesday

08:00 AM - 09:00 PM

Thursday

08:00 AM - 09:00 PM

Friday

08:00 AM - 09:00 PM

Saturday

08:00 AM - 09:00 PM

Sunday

08:00 AM - 09:00 PM
Other
`