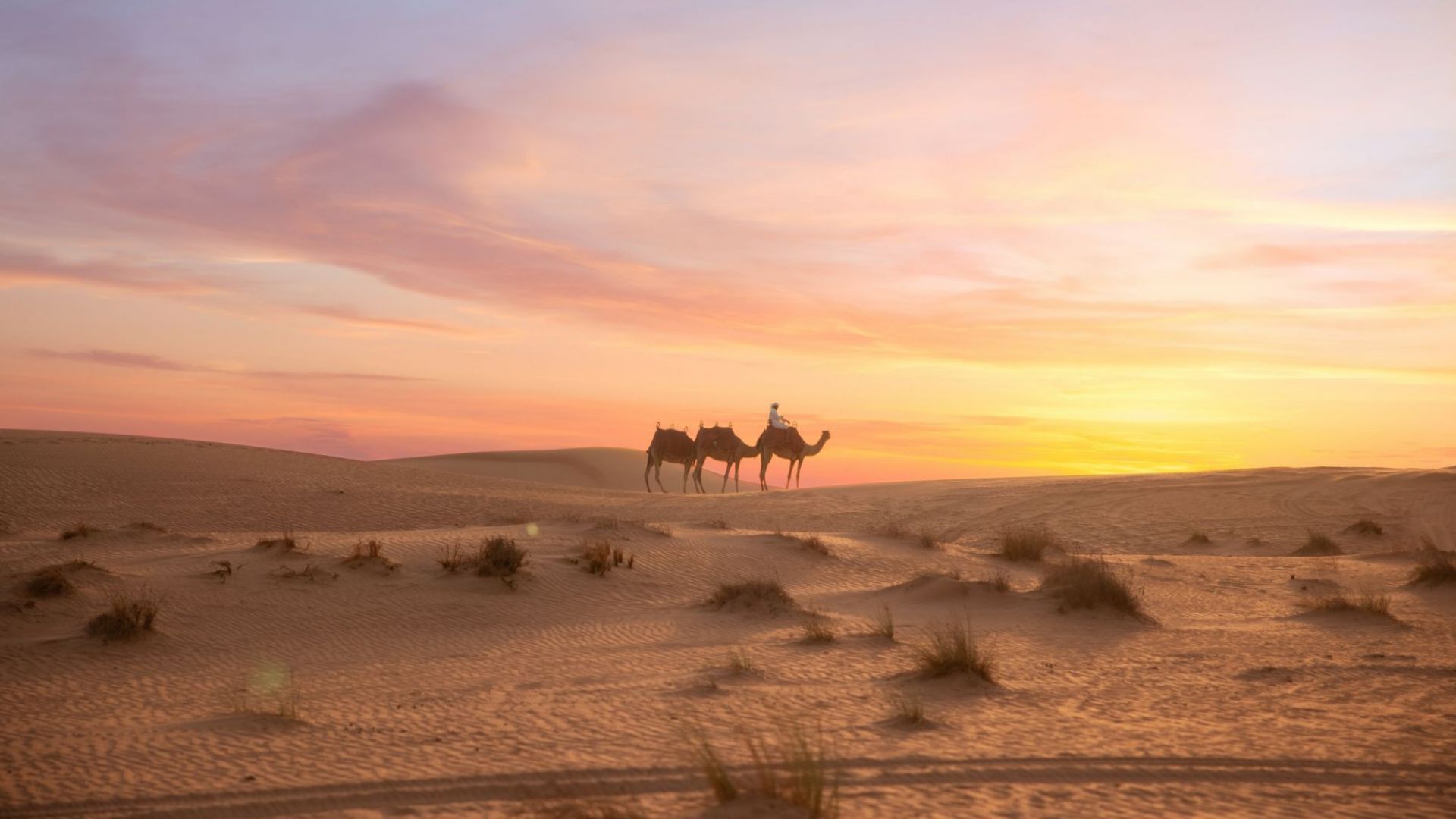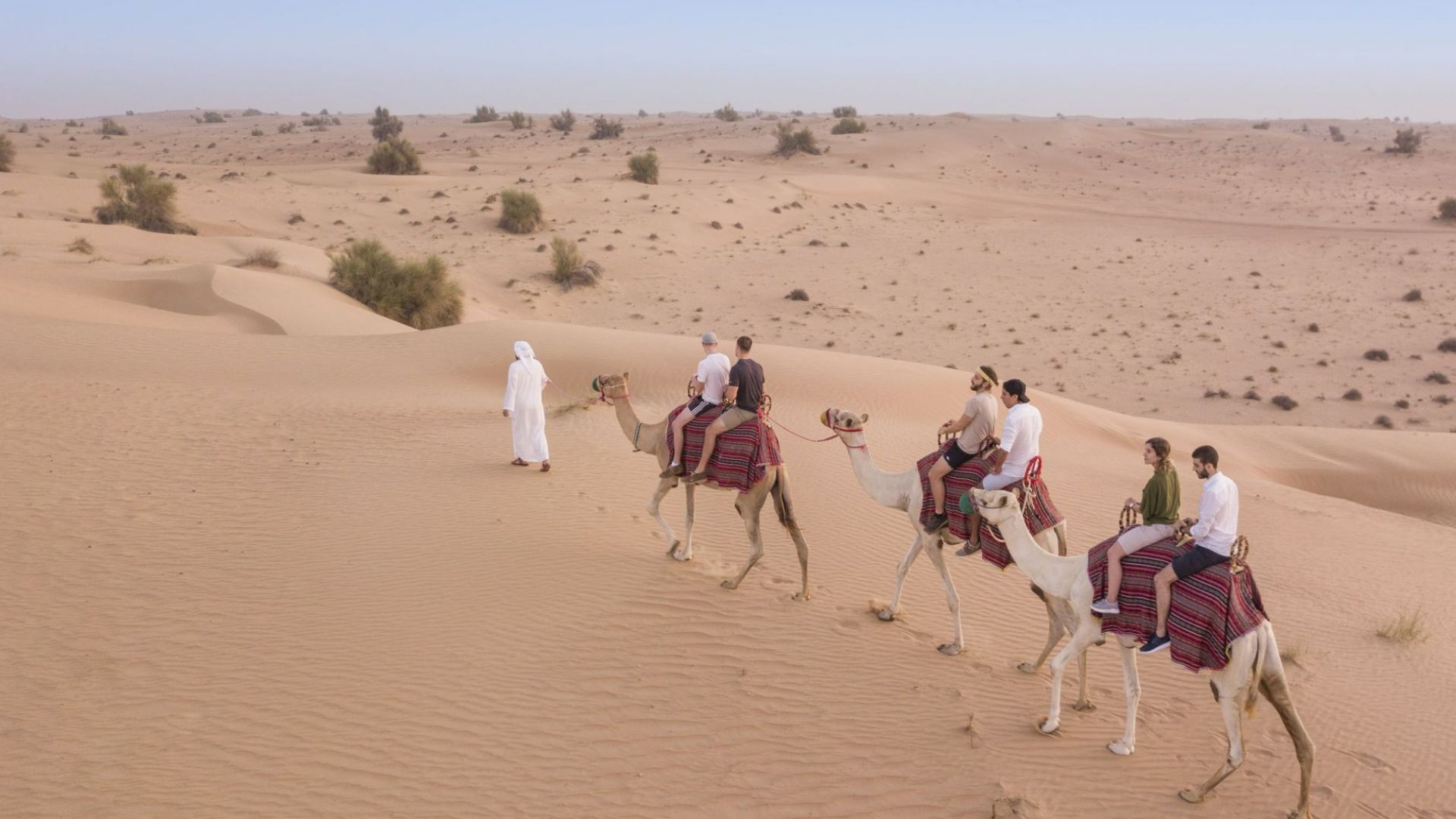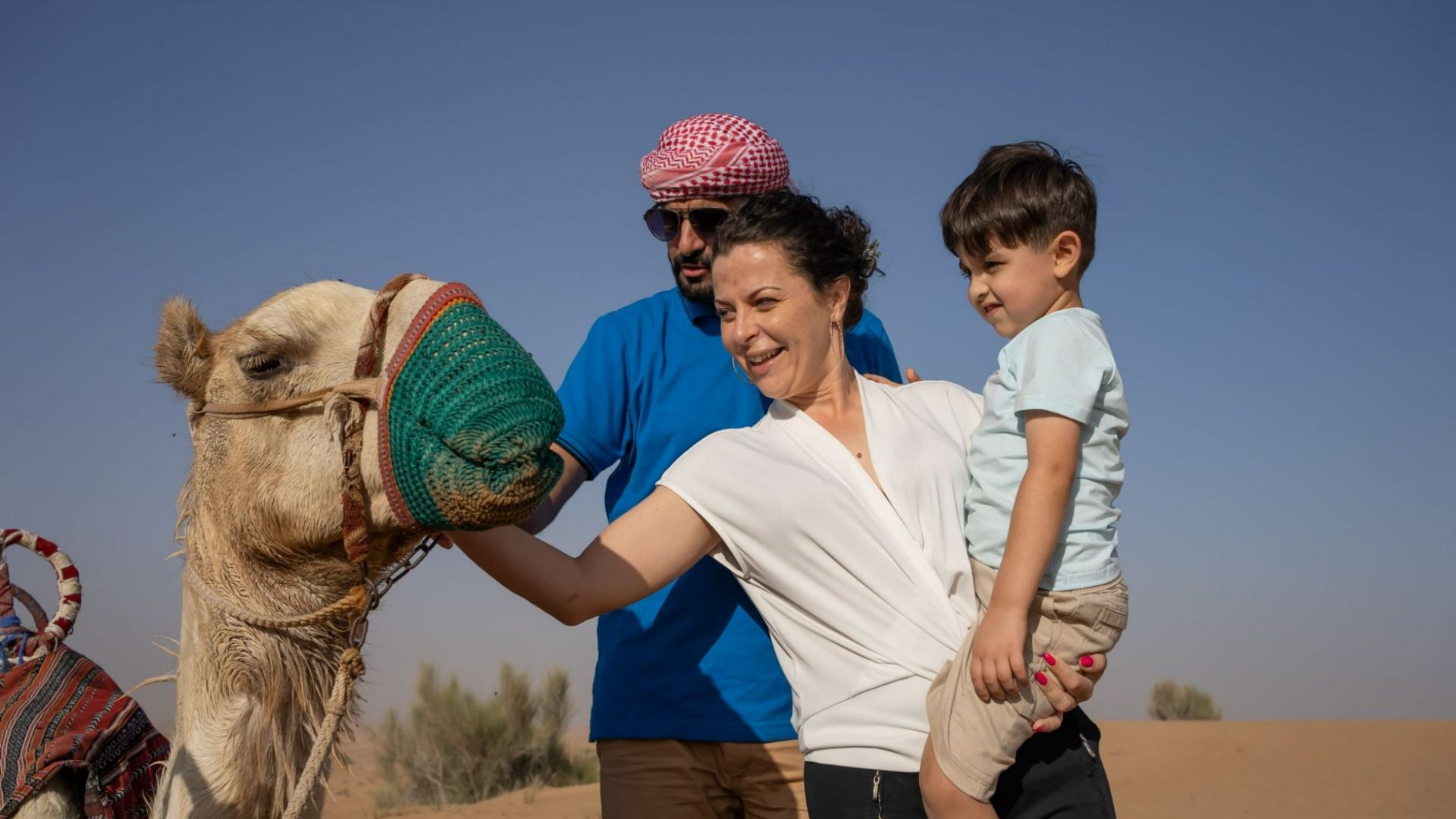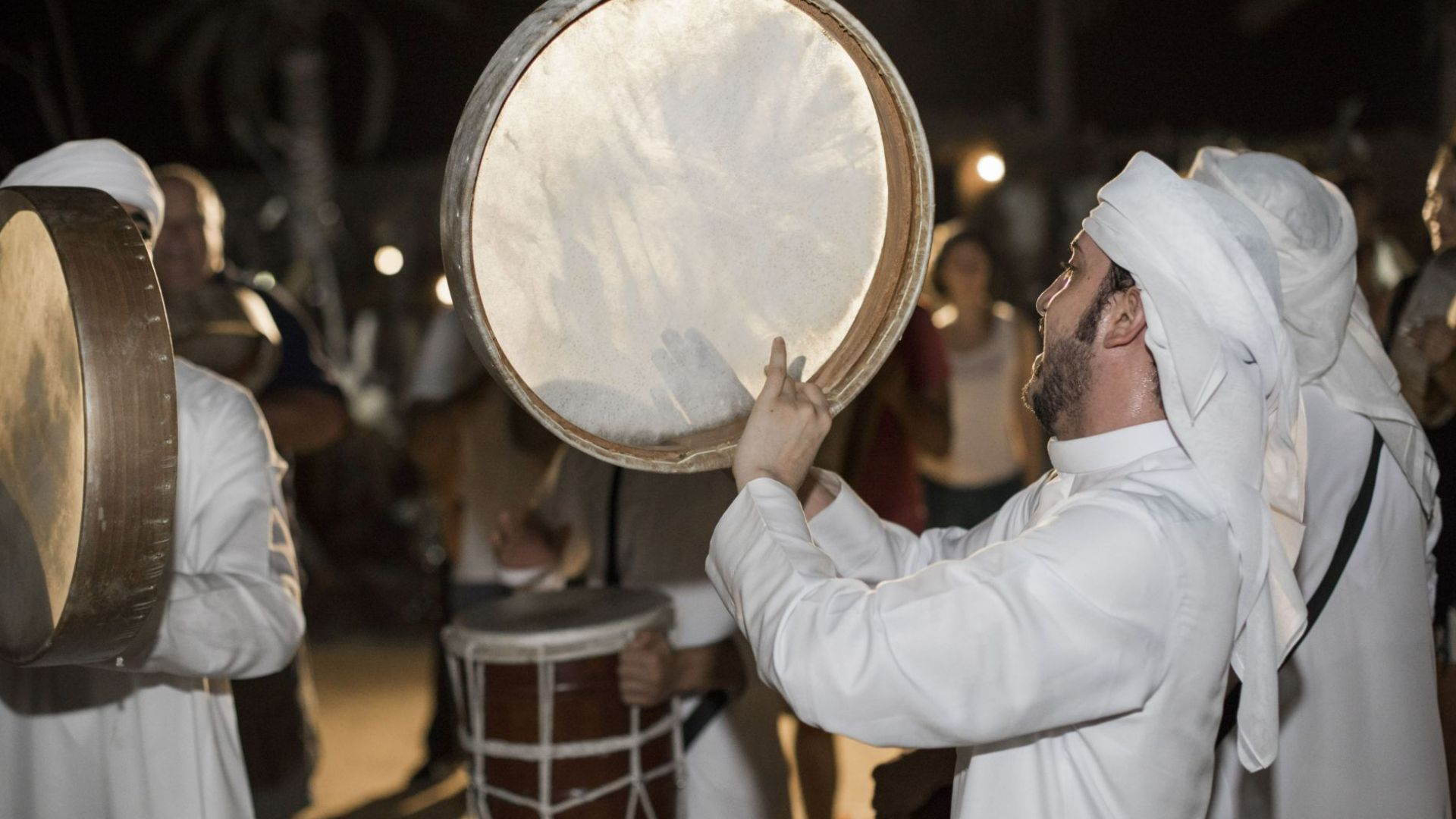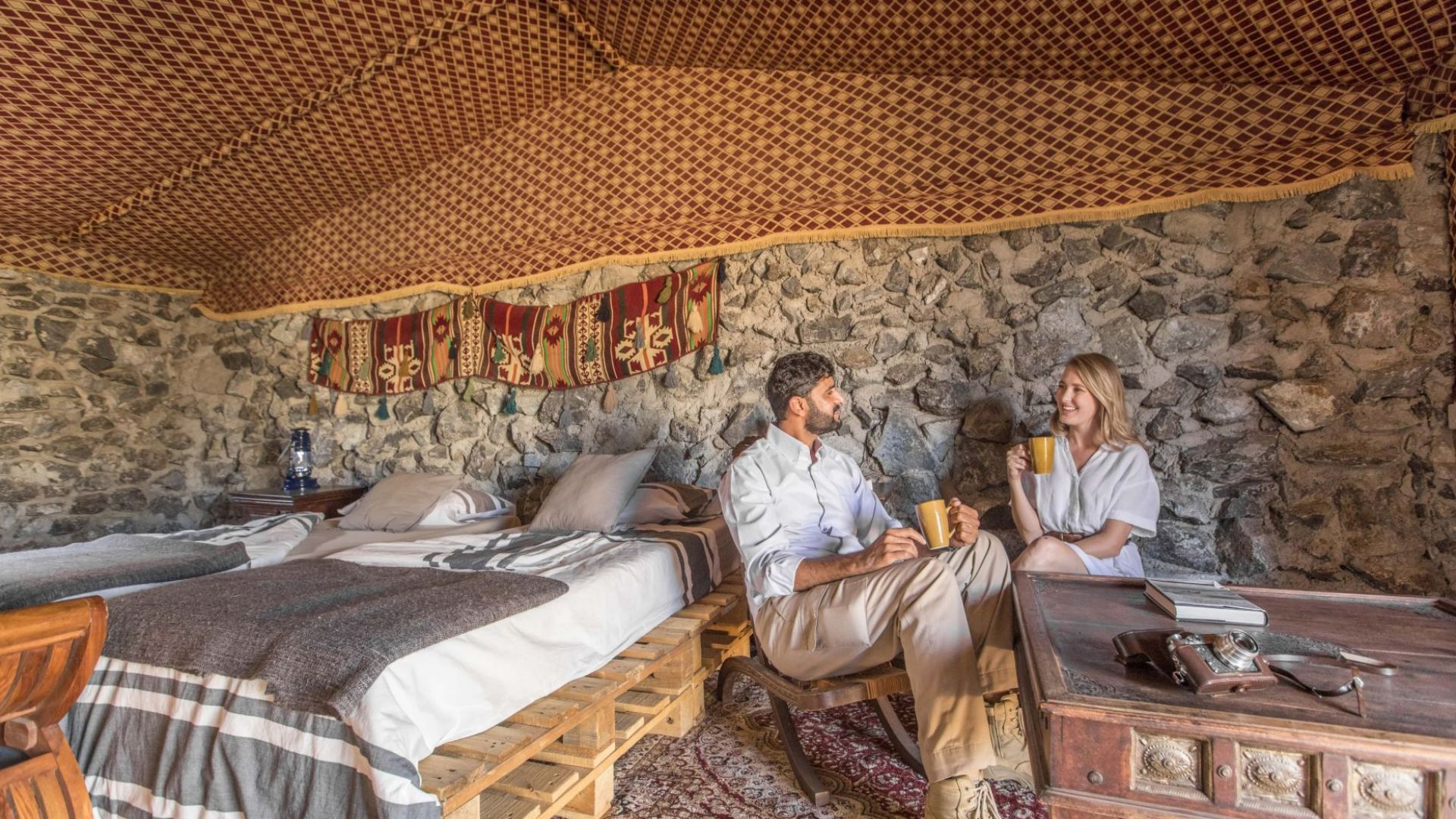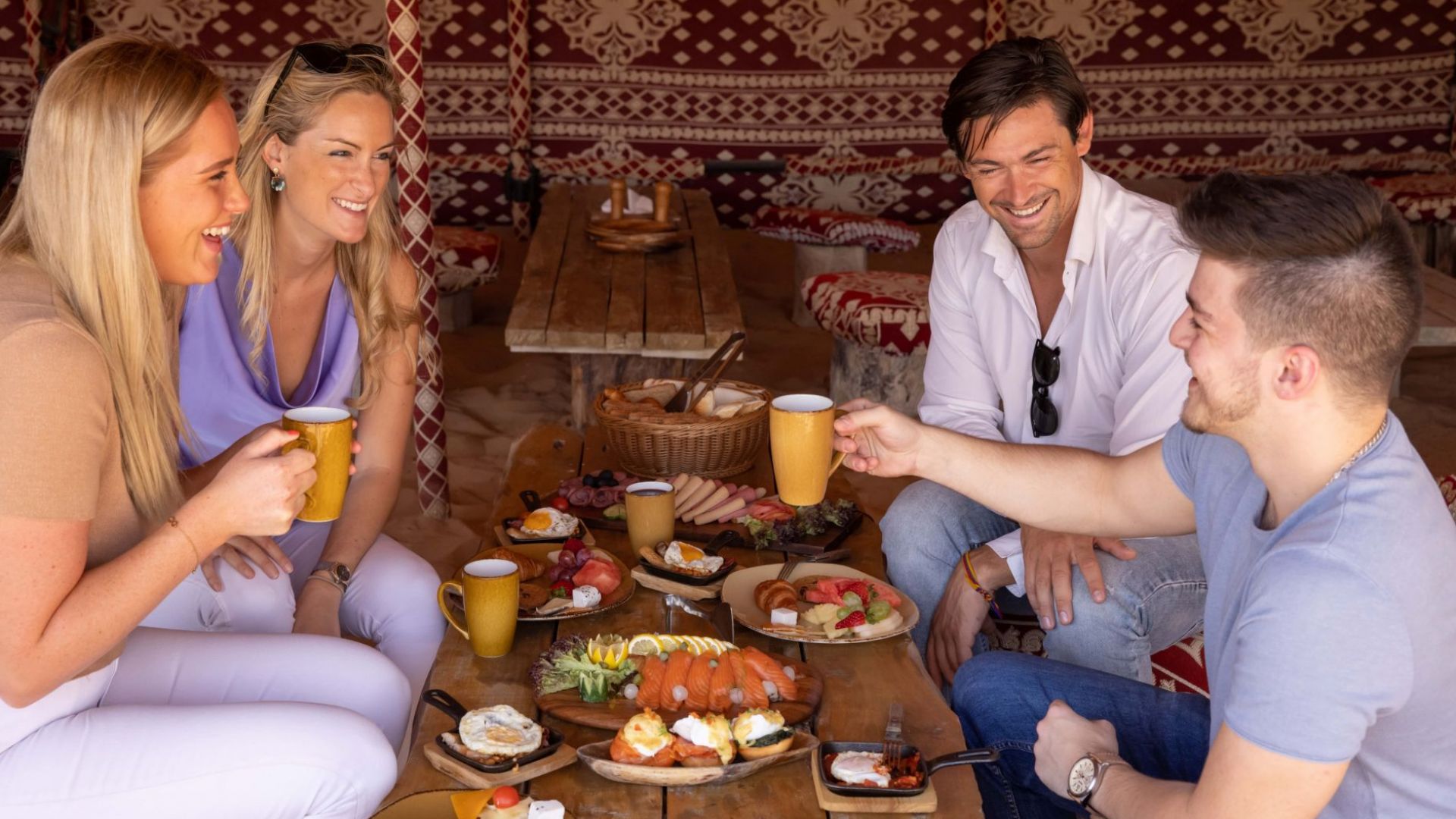 Back to Home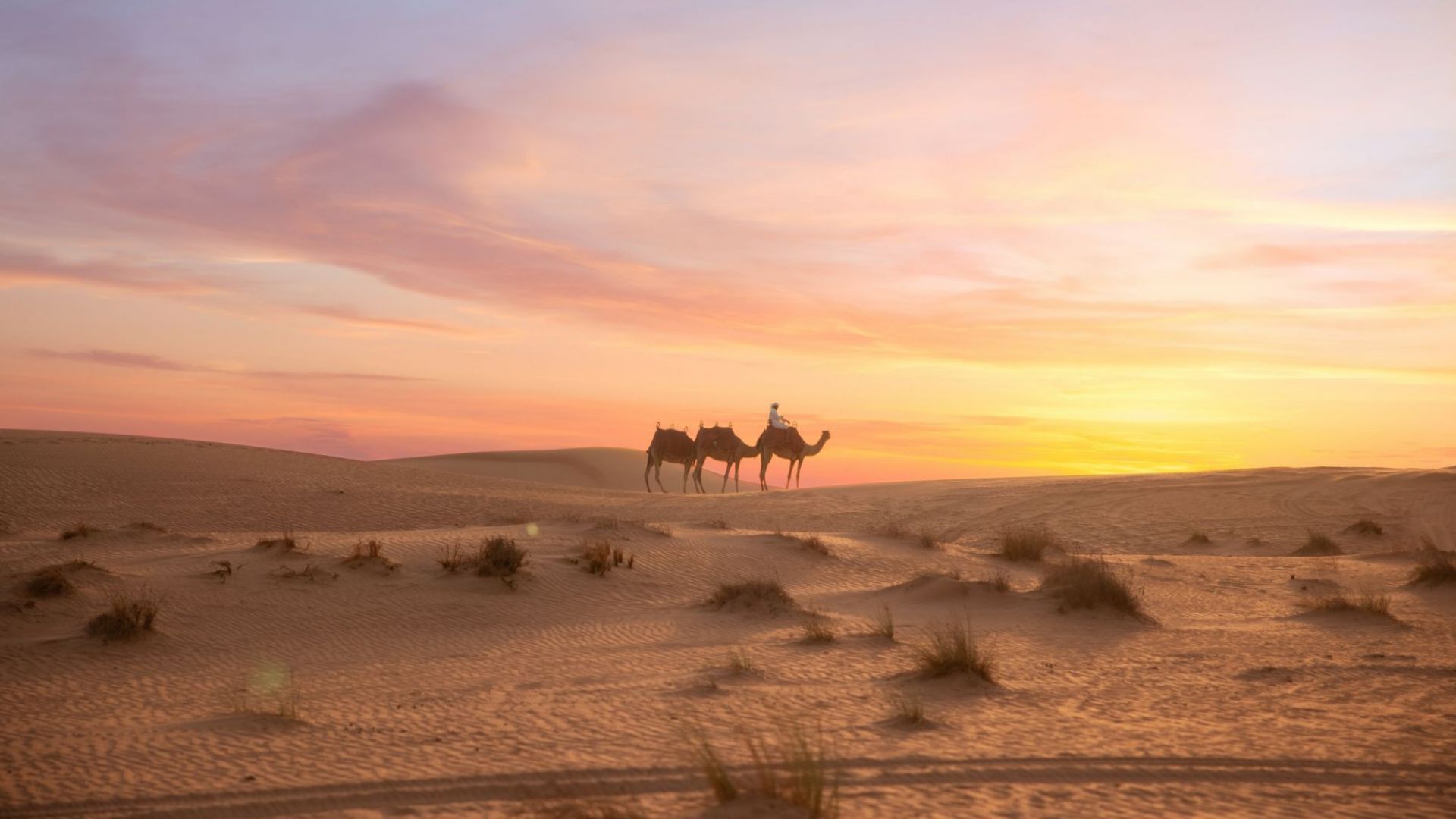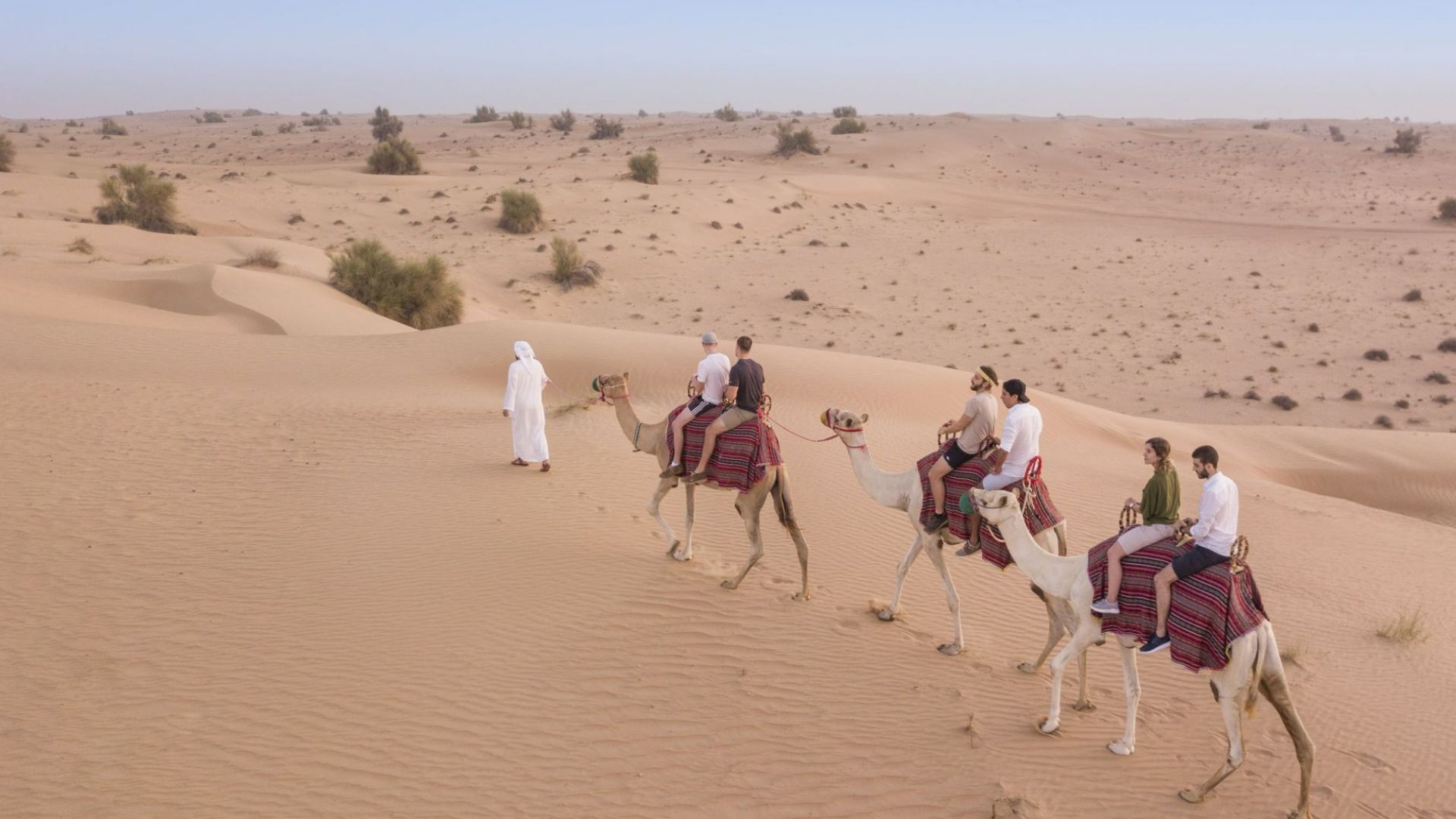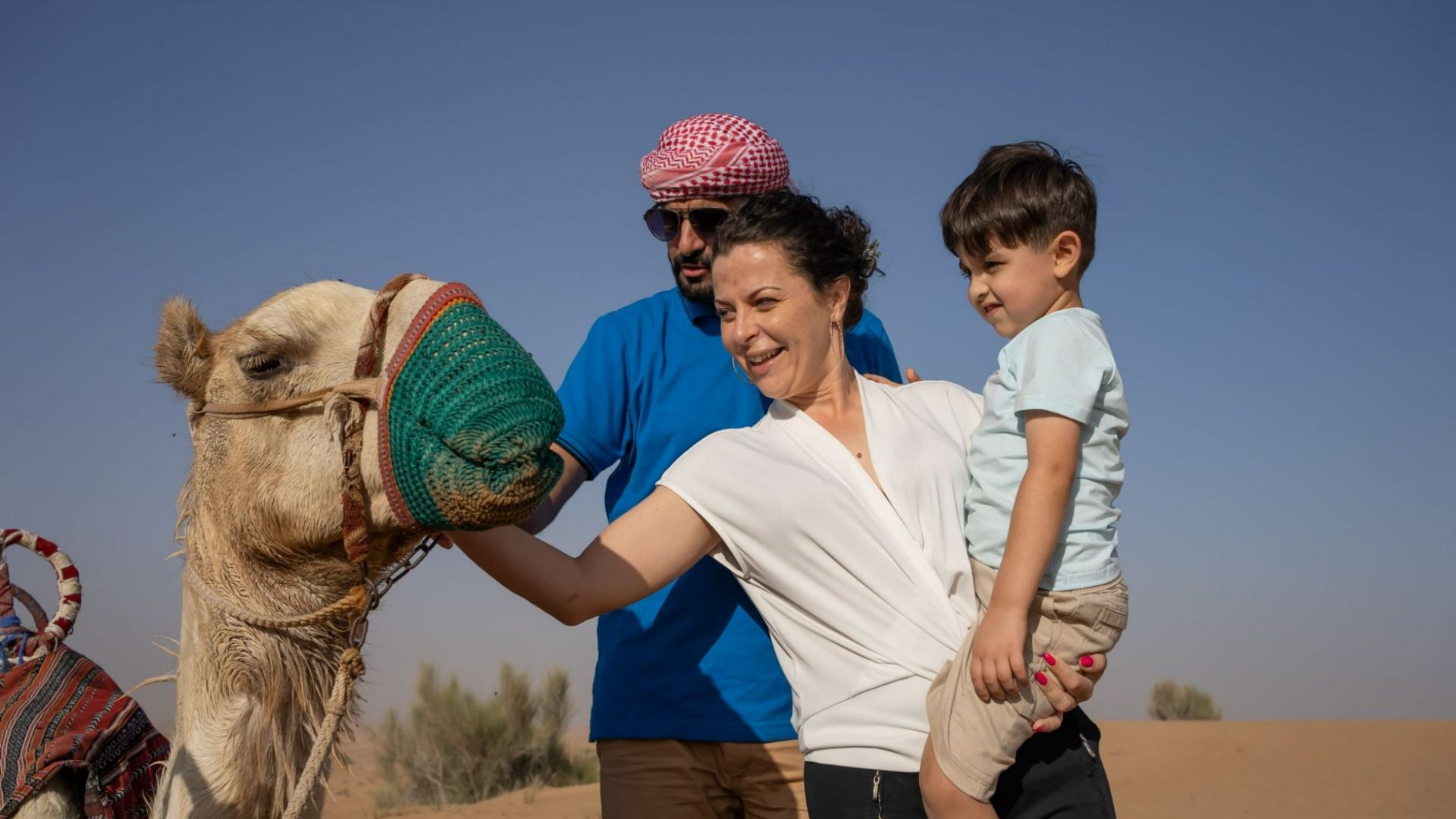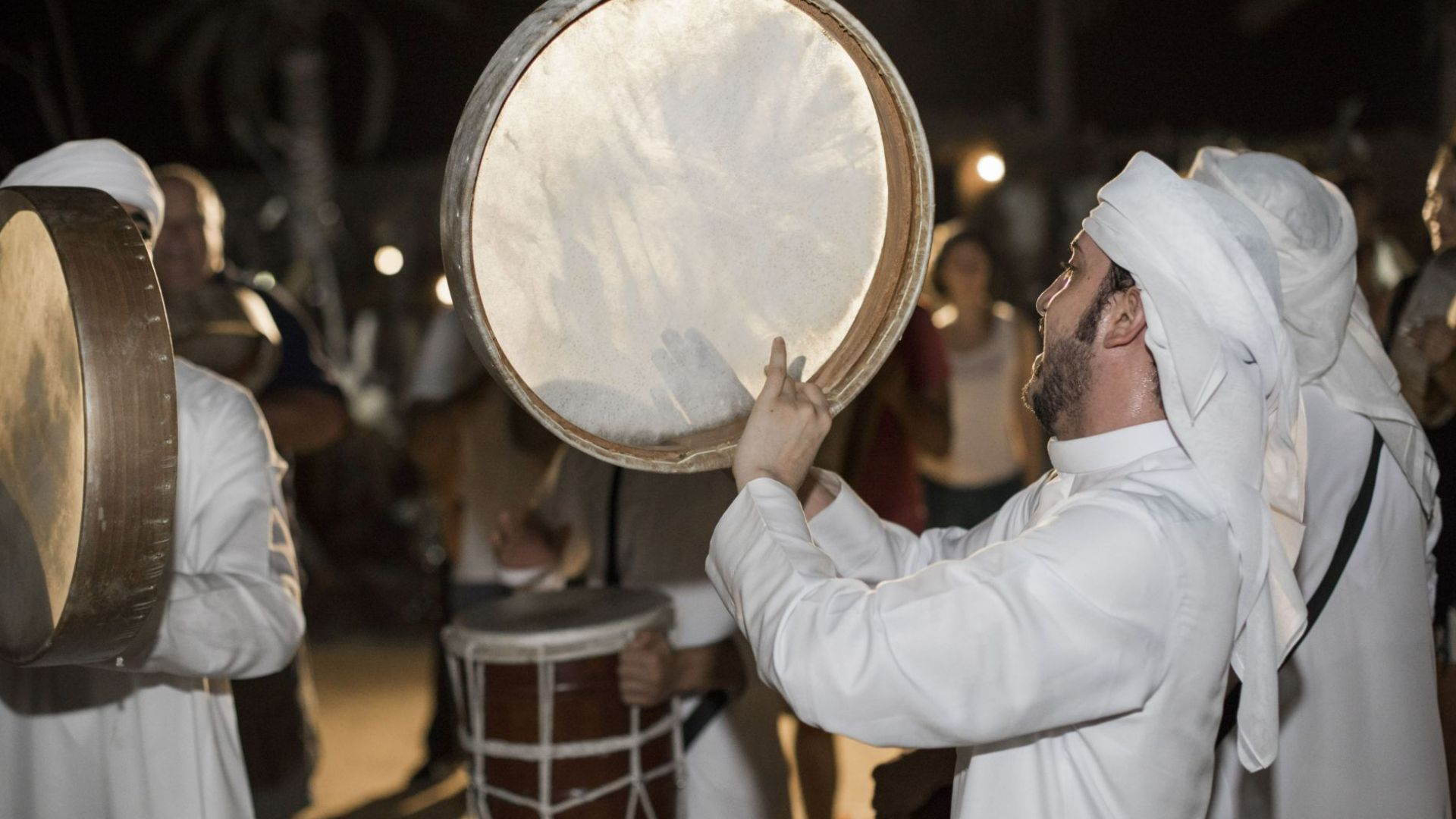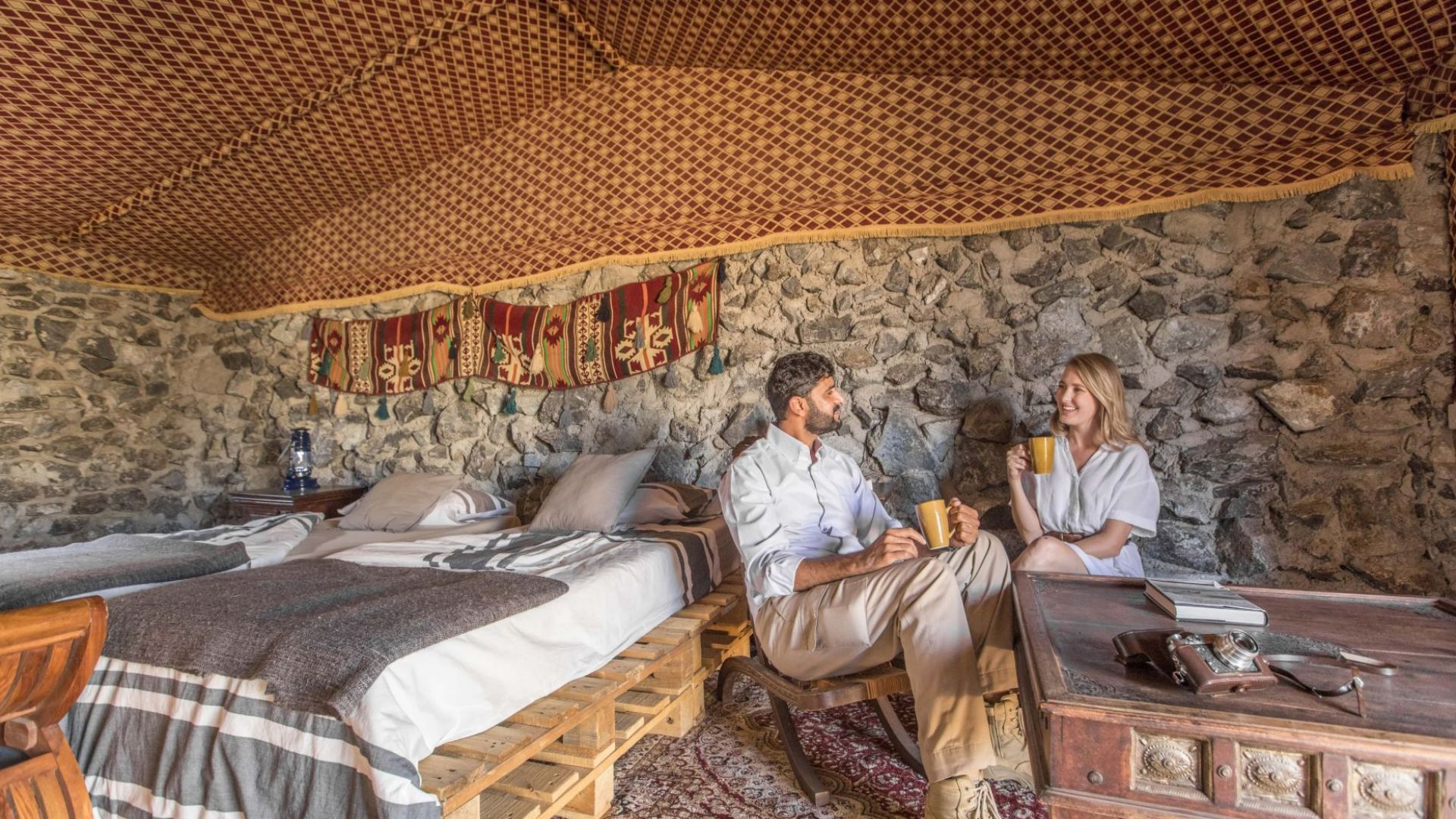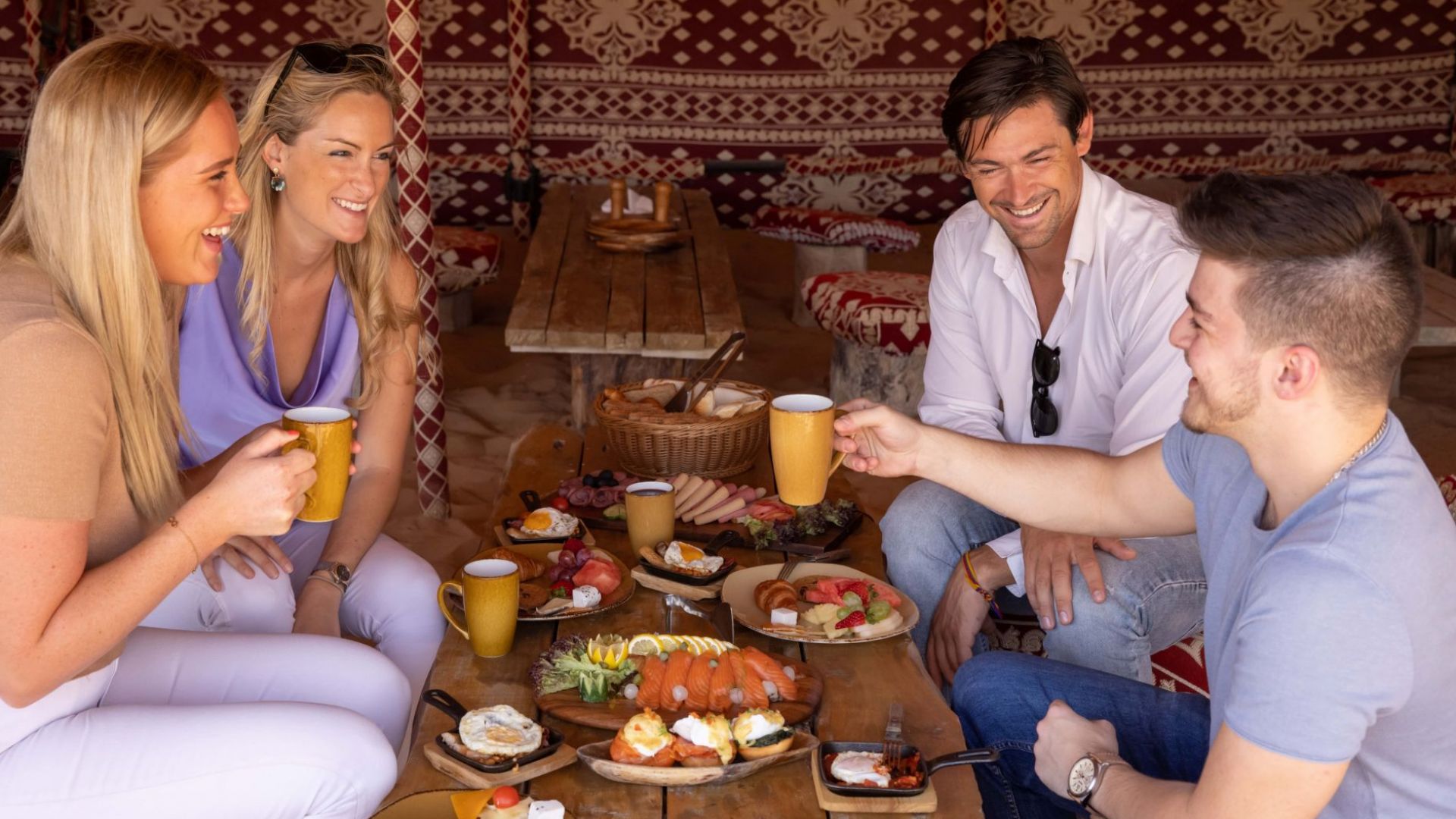 Heritage Safari by Camel with Overnight - shared
Supplied by: Platinum Heritage Desert Safari
Travel back to the days of the desert nomads and experience the landscape as it was 50 years ago. Join an escort on a camel safari through the dunes. Then, enjoy falconry, bread-making demonstrations, and much more. Stay Overnight in an authentic Bedouin Camp
Highlights
Arrive at the Dubai Desert Conservation Reserve to receive your Adventure Pack and put on your Sheila or Ghutra (traditional headscarf)
Ride through the desert dunes on a 60-minute camel caravan safari followed by a Falcon demonstration and sunset photo stop among the dunes
Scrumptious authentic Emirati Cuisine dinner in an exclusive camp set among the rolling dunes of a Royal desert retreat
Henna tattoos, bread making, Arabic coffee making and aromatic shisha pipes, cultural entertainment performances (Yola dance, Emirati drumming session) available at the camp.
Stay overnight in a traditional Arabic stone dwelling room. A gourmet breakfast awaits you the next morning.
Overview
A camel desert safari is the most authentic way to explore the Dubai desert by travelling on a traditional camel convoy. Camels are known as ships of the desert because of the ease at which they elegantly move across the desert sands. Your 60-minute journey through the desert traces the footsteps of Bedouin travellers and leads you to a traditional Bedouin camp lit by gentle flames, nestled in a private royal desert retreat.
Take in a magnificent Arabian sunset while watching a spectacular falconry performance. Ease into the evening with a delicious Emirati dinner and aromatic shisha. Be entertained with traditional performances like Yola and Drumming.

After an unforgettable evening spent around the bonfire in a traditional majlis, retreat to your private room, these Arabic stone dwelling rooms are inspired by how the Bedouin designed and built their accommodation. Enjoy a restful sleep with no sounds or lights from the city to interrupt. Your room is fully equipped with a bed and comfortable bedding.

A gourmet breakfast awaits you the next morning and will compete your unforgettable time in a magical setting in the desert, you'll return to Dubai with your appetite for adventure fully satisfied!
What's included
Shared pick-up from Dubai hotels between 02:30 PM and 04:30 PM, depending on the season. We will inform you of the exact pick-up time around noon on the day of your desert safari.

Arrive at the Dubai Desert Conservation Reserve and receive your Adventure Pack (Headscarf, Stainless Steel Water Bottle and Bag).   Embark on a 45-minutes Camel Caravan.

Marvel at a spectacular sunset falcon show against an Arabian sunset backdrop.

Arrive at an authentic torch-lit Bedouin Camp and receive a warm Arabic welcoming with coffee and dates.

Enjoy live bread making, coffee making, camel rides and shisha.

Indulge in a four-course traditional dinner.

Watch and partake in interactive Emirati performances like drumming and Yola.  

Stay overnight in a traditional Arabic stone dwelling room. You will be provided with all the amenities like a comfortable bed, pillows, sheets and a peaceful night's sleep. Awake to a gourmet breakfast.

Return to the hotel between 09:30 PM and 11:30 PM, depending on the season.

Photo and Videos

Gratuities
Know before you go
• Vegetarian, kids meal and Kosher style meals are available upon request on booking.
• We do not serve alcohol nor permit guests to bring them on tour to stay true to local traditions and showcase the authenticity, warmth and hospitality of this region.
• Not suitable for children 4 years old and below and for pregnant women.
• Our guests' health and safety are of utmost importance to us; therefore, we strictly follow guidelines set by the UAE government.
• We don't pick up guests from personal residences in Dubai unless you have booked a private car. If you are staying at a personal residence, we can pick you up from the nearest hotel.
• Children over 5 years old and under 12 years old will be accepted at the Child rate
• Pick up from Dubai Hotels between 2:30pm and 4:30pm (depends on the sunset)
• The operator will contact you within 48hours of the tour date to confirm pick up location and time.
• Return to the Hotel between 9:30pm and 11.30pm
Cancellation policy
For a full refund, cancel at least 24 hours before booked date. No-shows and late cancellations are non-refundable.
Opening times
Monday

08:00 AM - 09:00 PM

Tuesday

08:00 AM - 09:00 PM

Wednesday

08:00 AM - 09:00 PM

Thursday

08:00 AM - 09:00 PM

Friday

08:00 AM - 09:00 PM

Saturday

08:00 AM - 09:00 PM

Sunday

08:00 AM - 09:00 PM
Other
Platinum Heritage Desert Safaris - Dubai - United Arab Emirates
`